They flocked onto the field in droves, keen on trying on Kansas City Chiefs' equipment, kicking a field goal at the Play60 station or simply asking the balloon artist for a new creation. Time was of the essence, too, as the feature presentation was starting soon.
This wasn't a game day at Arrowhead Stadium, but for the more than 1,200 kids and families making their way through the turnstiles, it was the next best thing.
It was Chiefs Kingdom Kids Movie Night – an exclusive opportunity that invited Chiefs Kingdom Kids members to Arrowhead for an evening of family fun last month – and simply put, it was a blast.
"They had a ton of fun," said Melissa Hood, who brought her three children to Movie Night. "They loved going through the locker room, they really enjoyed the bounce-houses and they loved the movie most of all."
The film – "How to Train Your Dragon: The Hidden World" – was screened on the CommunityAmerica Credit Union Club Level following the on-field festivities.
It was the kind of night that offered an activity for everybody in the family, providing the Hoods – whose kids range between the ages of four and eight – with the perfect night out.
"There was something for all of them there," Hood said. "That's tough to find. Usually, if you find something for one of them, the other two are sitting there and bored, but they all had something to do at Movie Night."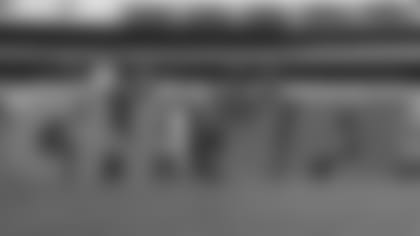 This marked the sixth-annual edition of a Movie Night at Arrowhead and the first under the banner of the Chiefs Kingdom Kids program, which launched this spring in an effort to join all of the Chiefs' youth-engagement efforts into one encompassing program.
A free membership in Chiefs Kingdom Kids includes a litany of exclusive benefits and perks, including admittance to Movie Night.
"We joined after hearing about the Trick-or-Treat Bash on the news three years ago. We've been to two Movie Nights and two Bashes since," Hood explained. "They have fun every time and they're already talking about wanting to go to Movie Night next year."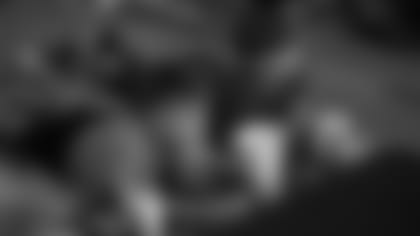 The program is open year-round to all kids between the ages of six and 12, offering an unmatched experience for families right here in Chiefs Kingdom. New members receive a branded youth football upon joining in addition to news on upcoming events, an annual birthday message and the chance to win exclusive prizes.
It's simply a way for everybody in the family to take their Chiefs' fandom to the next level.
"When my four-year-old sees the 'KC' and the Arrowhead logo he knows exactly what it is, and he loves it," Hood said. "This is also something that I can go do with them and it's cost efficient. When you have three little kids and you're trying to find something that they can do for several hours, other things can get expensive. They love the Chiefs, it's cost efficient and there's something for all of them do."
And there are plenty of more opportunities on the way with Training Camp on the horizon. Members will receive a 25 percent discount on merchandise purchased on Family Fun Day (Aug. 3), access to Gatorade Junior Training Camp (Aug. 2) and the chance to enter to win a personal encounter with a player as part of the Helmet Walk.
To learn more about Chiefs Kingdom Kids or to sign up, visit Chiefs.com/Kids.