The Chiefs continue to affirm their commitment to promoting education among the youngest members of Chiefs Kingdom, through their collaboration with local publisher Ascend Books of Overland Park, Kan.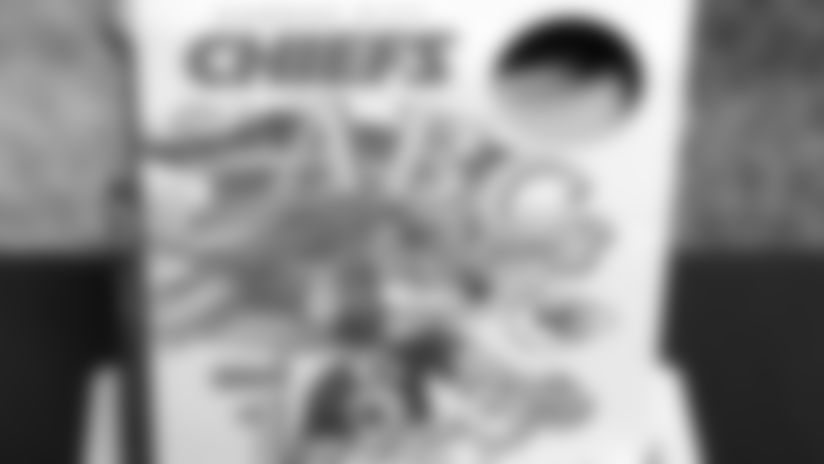 In the 32-page, full-color board book packed with original illustrations by Rob Peters, youthful Chiefs fans will be guided by popular team mascot KC Wolf on a journey to learn not just letters and numbers, but the game day culture of their hometown team. For example, "A" is for Arrowhead, the legendary home of the Chiefs; "B" is for Barbecue, a favorite food among Kansas Citians and something for which the city is known.
Additionally, "Kansas City Chiefs ABCs and 1-2-3s" features a bright red interactive Chiefs push button. Impossible to resist, it plays quick audio clips of some of the best-known sounds of the stadium, including the Voice of the Chiefs, Mitch Holthus, with his signature touchdown call.
And the book already bears the seal of approval of at least one famous figure from Sunday afternoons.
"I really enjoyed reading this book to my kids," Chiefs quarterback Alex Smith said. "The book is entertaining and educational, and the game day sound effects make it a fun read. Young Chiefs fans will enjoy this one."
Endorsed by early childhood development specialists, "Kansas City Chiefs ABCs and 1-2-3s" is a wonderful addition to any child's library. "Kansas City Chiefs ABCs and 1-2-3s" is an officially licensed book of the Kansas City Chiefs.
Peters is a busy illustrator, cartoonist and designer, who resides in Topeka with his wife and son. He has numerous children's books under his belt, including "Kansas Jayhawks ABCs and 1-2-3s" with Ascend Books.