There could be a couple of more rule changes for the 2017 NFL season.
One has to do with the number of players allowed to come off Injured Reserve, and the other has to do with the length of overtime.
Both rules are expected to pass as NFL owners vote on the changes next week in Chicago at the league's spring meetings, per NFL Network's Judy Battista.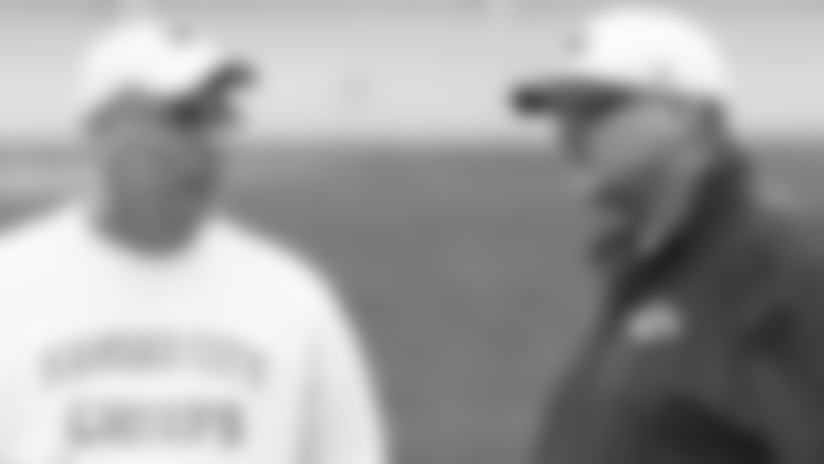 In 2012, the NFL adopted a rule that allowed teams to bring back one player off Injured Reserve, as long as that player sat out for at least eight weeks and was "designated to return" at the time of originally being placed on Injured Reserve.
That rule was amended before last season, when it was changed that a team didn't have to designate that player to return at the time they were originally placed on IR. They could identify the player to return at the time they brought them back to the active roster.
It gave teams more flexibility in situations with multiple players who are injured, and also kept them from having to predict whether a player would be healthy enough to return down the road, and well before they could even properly make such a determination.
The new rule would allow teams to bring back two players off IR in a season.
This would give hope to players injured in the offseason, or early in the season, to be able to come back and play later in the year.
Obviously, it also gives teams more flexibility and options as well.
The other rule that's being voted upon has to do with shortening the overtime period from 15 minutes to 10 minutes.
Over the past five years and since the NFL adopted the current overtime rules (moving away from sudden death), there have been 83 regular season games that went into overtime, and 22 of them went beyond 10 minutes.
In fact, the Chiefs played in one of those games last year in the thrilling win over the Denver Broncos on Sunday Night Football, which ended with Cairo Santos' "doinked" field goal off the left crossbar as the last few seconds of overtime expired.
This rule change would simply speed up the tough decisions coaches have to make in overtime situations like the Broncos' faced late in that game against the Chiefs, when they decided to attempt a 62-yard field goal with 1:08 left in overtime.
With overtime periods potentially going from 15 minutes down to 10, those kinds of decisions would simply happen five minutes earlier. 
For reference, there were two NFL games that ended in ties last year.
We'll know by next Wednesday if these two rule proposals will be adopted for the 2017 season.