On Tuesday, the Chiefs Community Caring Team visited Lincoln College Preparatory Academy in Kansas City, Missouri. Current and former Chiefs players hosted a Play 60 event and recognized the school as the NFL's Play 60 Super School.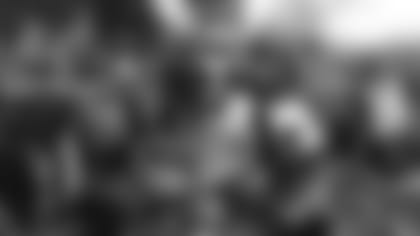 To celebrate the start of the 2013 NFL season, schools were encouraged to participate in the NFL PLAY 60 Super School contest and submit three essays, explaining how they planned to show their team pride and incorporate football into their lesson plans. Then, one school in each of the 32 NFL markets is selected as the NFL Play 60 Super School and receives a $10,000 NFL Play 60 health and wellness grant to improve their Play 60 initiatives.
"This grant is such a huge blessing for our school," Martha Salas, Spanish teacher at the Academy, noted. "Academics are very important to us, but the students need physical activity too. We want to keep them active and participating in fun and healthy initiatives as well. This grant will give us the chance to improve our gymnasium and provide equipment for sports."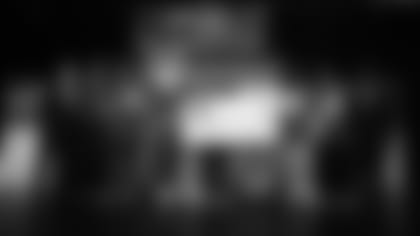 Former Chiefs quarterback Trent Green hosted the assembly, speaking to the students about healthy choices and being active.
"These students are incredible and when we entered the auditorium they were going crazy, having tons of fun and even did the Tomahawk Chop," Green said. "This school does a good job of implementing the Play 60 ideals and putting pressure on these students to make those good decisions."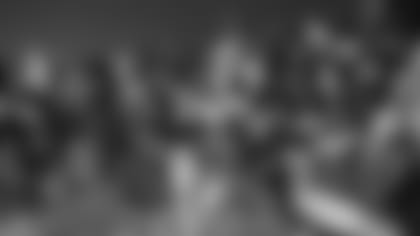 The school is also focused on education and providing their students with the opportunity to graduate and attend a university.
"These students are working hard in the classroom," Salas explained. "In order to stay at this school, they are required to maintain above a 2.5. GPA and for some of the students, they are the first in their family to receive an education. We have an extremely high college acceptance rate and are very proud of these students."
Just under 900 students, 6th through 12th grade, attend Lincoln College Preparatory Academy. The gymnasium is in need of upgrades to host events and act as a hub for students to be active and play sports.
"There are a number of needs that we have for our gymnasium, as well as equipment needs, so this grant will help us get more kids moving and being active," Joseph Hesman, Principal of the Academy explained. "We have a student committee and a teacher committee that will determine how this money will improve our gymnasium or our athletic programs. We are so thankful and feel so blessed to have received this grant and have the Chiefs visit our school."