The NFL offseason has officially been upon us for a few weeks. With that said, there are a few important dates approaching that could affect the Kansas City Chiefs.
Monday, February 16, is the first day NFL teams can designate franchise or transition players.
The window for teams to use those designations runs from February 16 through March 2 (3:00 p.m. CST).
In three of the last four years, the Kansas City Chiefs have used the franchise tag.
| | | |
| --- | --- | --- |
| Year | Player | Position |
| 2013 | Branden Albert | OT |
| 2012 | Dwayne Bowe | WR |
| 2011 | Tamba Hali | LB |
| 2008 | Jared Allen | DE |
| 2002 | Tony Gonzalez | TE |
| 2000 | Will Shields | OG |
| 1998 | Dan Williams | DE |
| 1993 | Neil Smith | DE |
Only one player per team per season can receive a franchise designation.
Those designations are broken down into three separate possibilities: exclusive, non-exclusive and transition.
Once signed, the exclusive tag means the player will receive an average of the top five salaries at the player's current position or 120 percent of the player's current salary—whichever is higher.
That player cannot negotiate with other teams under this exclusive designation.
For all of three of these designations, the salary is guaranteed once the player has signed his tender and can only be voided if the player fails to establish or maintain excellent physical condition, per the Collective Bargaining Agreement.
The non-exclusive tag means that player is free to negotiate with other NFL teams through the tag deadline of July 15. If the player receives an offer from another team, the team who placed the non-exclusive tag on him has the right to match that other offer. If they decline to do so, the new team can sign the player but will have to forfeit two first-round picks to the original team as compensation.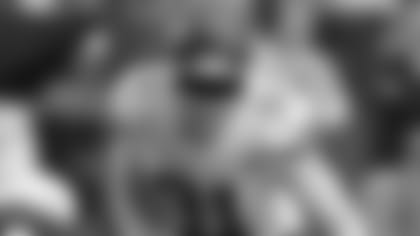 If the player doesn't receive any other offers under the non-exclusive tag, once they sign the tender, they receive an average of the past five years' top five salaries at that position, but that also takes into account the new salary cap for that year among other factors.
The non-exclusive tag is used more often because of the two first-round picks as compensation combined with the salary being lower than the exclusive tag.
The transition tag works in a similar way as the non-exclusive tag. The player is free to negotiate with other teams but once an offer is made, if the original team decides not to match the offer, they are awarded no compensation in terms of draft picks.
The reason a team would even consider using the transition tag is that it comes with the lowest one-year salary of the three options and averages out the top 10 salaries at that specific position rather than top five.
But the lack of compensation awarded combined with the differences in salaries between non-exclusive and transition tags not being that substantial makes it the least often used of the tags.
For the Kansas City Chiefs, the chart below lists all of the free agents who could be candidates for any of these tags this offseason.
Again, the window for teams to designate their exclusive, non-exclusive or transition tag player for the 2015 season begins on Monday, February 16 and runs through Monday, March 2 (3:00 p.m. CST).
Kansas City Chiefs 2015 Free Agents

Player
Pos.
Age
2014 Stats
Avant, Jason
WR
31
5 g., 13 rec., 152 yds.
Coleman, Kurt
S
26
15 g., 3 int., 6 pd., 1 ff., 1 fr., 34 tkls.
Gafford, Thomas
LS
31
16 g., 1 tkl.
Gordon, Richard
TE
27
2 g.
Harris, Ryan
RT
29
16 g., 3 tkls.
Houston, Justin
OLB
26
16 g., 22.0 sks., 5 pd., 4 ff., 59 tkls.
Hudson, Rodney
C
25
16 g., 1 tkl.
Linkenbach, Jeff
G
27
16 g.
Mauga, Josh
ILB
27
16 g., 0.5 sks., 3 pd., 82 tkls.
McCray, Kelcie
S
26
16 g., 9 tkls.
McGlynn, Mike
LG
29
14 g., 1 tkl.
McKnight, Joe
RB
26
2 g., 1 att., 3 yds., 6 rec., 64 yds., 2 tds.
Moses, Dezman
OLB
26
-
Owens, Chris
CB
28
11 g., 0.5 sks., 4 pd., 1 fr., 27 tkls.
Parker, Ron
S
27
16 g., 1.0 sks., 1 int., 12 pd., 1 ff., 84 tkls.
Vickerson, Kevin
DT
32
15 g., 1 pd., 9 tkls.
RELATED CONTENT