There's nothing quite like a game day at GEHA Field at Arrowhead Stadium, as tens of thousands come together from every walk of life in support of the Kansas City Chiefs. It's a bucket-list kind of destination because of a legendary atmosphere that's unparalleled in sports, and as we've seen over the years, that dedication extends beyond just One Arrowhead Drive.
Whether it be Las Vegas, Washington, Nashville or anywhere else that the schedule dictates, there's been a noticeable contingent of red cheering on the defending back-to-back AFC champions in the stands, and the players have felt it.
"It's super exciting. When you have the fan base with you, you can feel the energy from them supporting you," said quarterback Patrick Mahomes. "Just like in Vegas, when we started winning the game, we could hear them starting to creep louder and louder. It's a really cool feeling, and not every fan base is like that, so I'm glad I'm in Chiefs Kingdom and they're traveling everywhere we play."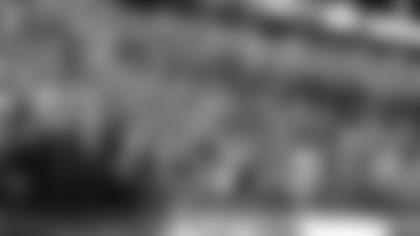 One of the many individuals behind that support on the road is Kent Abella, a Season Ticket Member who's been traveling to games for 15 years.
"We attend every home game, so we see the other teams that have good followings like Green Bay and Dallas, and it just goes to show that we're one of those," Abella said. "Chiefs Kingdom is all over the world, and it gives you a great sense of pride when you see it on the road. I'm glad to be a part of it."
It has essentially been a weekly invasion wherever the Chiefs have played in recent years, as fans – clad in red – have routinely made their presence known throughout the weekend.
"It's been amazing. Chiefs' fans travel really well. One place where it was really evident was in Nashville," said Cody Pflugradt, a Season Ticket Member who followed the Chiefs to Tennessee in 2019. "Kansas City took over that city for the weekend, but Chiefs' fans show up no matter where the game is, and I think that's really cool."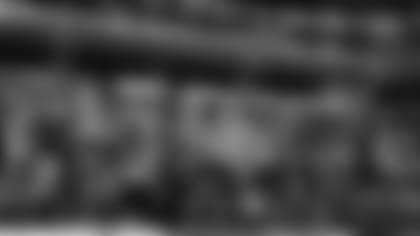 Pflugradt – who, in addition to Nashville, has traveled to watch the Chiefs play in Green Bay, Indianapolis, Dallas, Denver and Philadelphia – has also attended some of the "Kingdom Rallies" put on for Season Ticket Members in various cities on the road. The events, which include complimentary food and drinks in addition to appearances from special guests, are an opportunity for Chiefs' fans to get together at a central location.
"Those have blown us away, they've been awesome," Pflugradt said. "We've been to three of them and they've always been a great time. They were all pretty different, too."
The rallies are a great example of how Chiefs' fans have painted other cities red in the days leading up to each respective contest, culminating in a game day environment that rarely feels like it's on the road.
"It's been awesome. We're there with them and it feels like we're really showing them our support," said Lori Brady, another Season Ticket Member who routinely follows the team on the road. "Hopefully, the team feels it, too."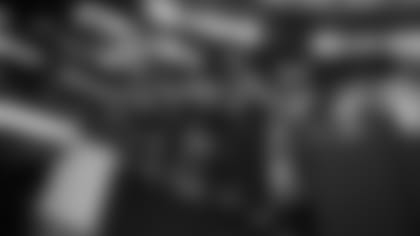 Brady has represented Chiefs Kingdom in Dallas, Pittsburgh and Nashville in recent years. Her husband and brother-in-law also made it to Kansas City's victory in Las Vegas earlier this season.
"We're just big-time fans. We've been with them in the bad times, and now we're with them in the good times," Brady said. "We try to go to at least one road game a year, and it's been a lot of fun. We would even like to go overseas if they play another international game somewhere."
It's a certain dedication that makes Chiefs Kingdom unique. No matter the distance or the opponent, the players can expect plenty of red in the crowd wherever they go.
"We just try to be as loud as possible and to wear as much red as we can," Abella said. "We want them to know that we're always there for them."