Just days away from the 2013 regular season opener in Jacksonville, the Kansas City Chiefs return to the practice fields this afternoon. While practice will include a lot of game planning for the Jags, position groups will also get specific work, including the team's offensive line.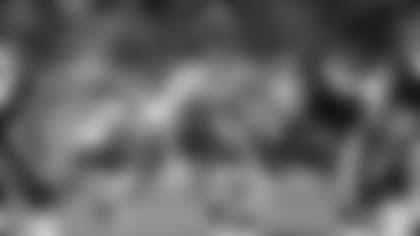 "Every day is a working day," Chiefs RT Eric Fisher said. "It takes a while to get your group on the same page, but I think we're coming along great. We've seen some great things on film and we know what we're doing every day, so we try to improve that every day and get the job done for the QBs and the RBs. We take it personally when the QB gets touched, so we do our best to let him not get touched."
Chiefs OL Donald Stephenson agreed with Fisher on the line's collective goal and responsibility to protect Chiefs QB Alex Smith.
"That's our job," Stephenson said. "We take a lot of pride in it, so whenever he is getting hit and even if it's not our fault, we take that personal. We do everything we can to protect him and when he gets hit, we get frustrated and we get together and try to fix it."
The mission to keep all of the Chiefs QBs clean isn't just for the first-team offense.
"Any time they get hit, we really feel like we let them down," Chiefs OL Eric Kush said. "We take it personal to keep them safe and take pride in them not getting touched. That definitely affects us deeply and we're making progress to not let that happen."
Helping to ensure the team's offensive line not only pass protects, but also creates runways for the Chiefs RBs like Jamaal Charles, is Chiefs offensive line coach Andy Heck and assistant offensive line coach Eugene Chung.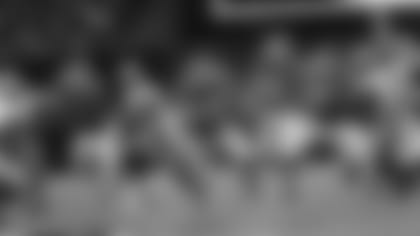 "It's great having two guys to go to for help," Fisher said. "Both are tremendous o-line coaches and both can help you in any area of the game. In meetings, they work with each other to work with us and it definitely helps."
"It's incredible, how much impact they have," Kush said. "They're two very, very intelligent offensive line coaches. We look at film differently than I've done in the past. We look at every little thing differently and the way they teach, it's really good for you to learn how to apply all the details we have to our offense. They're really incredibly-great coaches and I couldn't ask for anything more."
What Chiefs fans are asking for is the opportunity to welcome in the 2013 regular season with a win, knowing it all starts up-front.