As the Kansas City Chiefs look to close out their final week of the 2013 regular season in victorious fashion, facing San Diego, the team's general manager, John Dorsey, carved out some time to reflect on the remarkable turnaround at One Arrowhead Drive. Beginning on the day Dorsey joined the Chiefs family on Jan. 14, 2013, his passion for this proud family-owned franchise continues to be second-to-none, evidenced by his responses to the following questions.
One year ago, the Chiefs were 2-13; did you foresee this quick of an improvement?
"I don't know if you can ever anticipate the transition, turnaround, this quickly; I think once you develop a plan, you stick to your guns and you stay consistent with your core beliefs. You align them with the core beliefs of the organization and the vision that the owner has and then you try to follow through with that. I think you do your due diligence; you work through everything, trying to achieve that. Once you know you have a coaching staff, like we have assembled, once you know you have a leader like Andy Reid, who can motivate and show guys what it takes to achieve a degree of success, then it's my job to go get the people who can help us. That's why I've always said, when you can get men of character, guys that are committed to the game of football, that are good locker room mates, that are willing to put the extra effort in to play the game that they so love, then what you have is a very special team and that's what we have. There's not a selfish person in that locker room. They're committed, at all costs, to achieving the ultimate goal. But, I will say this, and I still believe this, with all the success we've had, and we've had entry into the playoffs, that's just the first step and what I mean by that is, that allows you to see what you can do in the playoffs."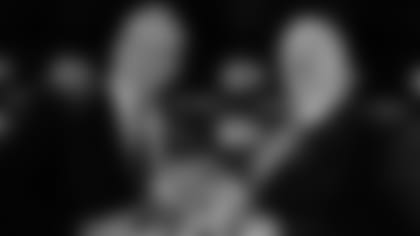 How do you self-evaluate?
"I think self-evaluation, from my standpoint, is that you know that your job is never complete, until you can establish a year-in-year-out winning program. To me, that's the ultimate success from a personnel standpoint. I'm talking about building a team and building a program; you'd like to establish something over a decade. I'm thinking more long- term. It's nice to win this year. I'd like to see us win in ten years and that's going to be a combination of getting the players, being motivated by the proper leader and having those good coaches teach those guys up and let them follow the process of developing our own guys. If you bring them all together and they understand now, if we do this thing together, good things can be accomplished."
Do you give yourself a grade?
"I don't think it's fair for me to place a grade on myself. Now, I will reflect back on the negatives, but let's say something that didn't work, that didn't help us, and I felt like I made the wrong decision, I'll do a self-analysis and analyze where my mistakes were and make sure we don't do that again. I think that's where, at the end of the whole-year process, wherever you lead us, you go back and you find the mistakes that you possibly made and ask why that happened and make sure that does not happen again and learn from it and then move forward."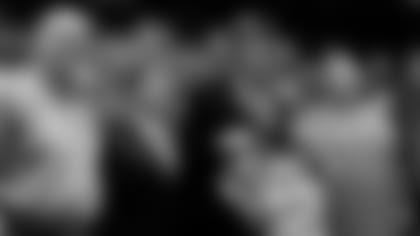 When you see players that you've brought in excel, do you take extra pride in that?
"No. Nope. Why get full of yourself? No. I'm happy for those kids; I truly am, because you know what, that's what they've chased all their life, to live that dream and to give themselves a chance to succeed, to give them an opportunity to get in the playoffs and then what they have to realize is that, there's another step involved in the playoff situation. Your focus has to pick up, your practice has to pick up, a little bit more exponentially, to get to the next level. As hard as you've worked to get to the playoffs, you have to work a little bit harder to stay in the playoffs. That's the fun of the game. That's why these kids play the game; that's the beauty of it, competing within yourself to see how good you really can be, because at the end of the day, we as humans want to do well. We look in the mirror and say, 'What can I do today to make us better?' After all, the good Lord wants us all to be good and we should all strive for that."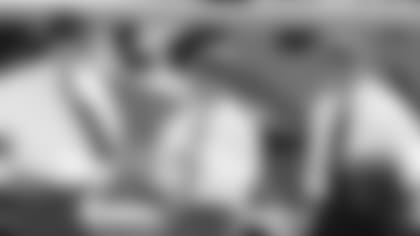 How does the chemistry that exists between Chiefs chairman and CEO Clark Hunt, Chiefs president Mark Donovan, Chiefs head coach Andy Reid and yourself benefit this organization?
"I think it's awesome, because I think what it does is, Clark has a vision and what we have to do, Mark myself and Andy, is we have to execute that vision that Clark has and we're all willing to do that, because we understand that. I understand what Mark has to do, he understands what I have to do and he understands what Andy has to do and vice versa. So, everybody respects everybody's unique abilities and what their responsibilities are in what they have to do. But, it's a little bit more than that, because there's also a friendship here. As you know, any good working environment, any good organization has a good line of communication and I think that starts from the top. I think Mark, Andy, and I have wonderful relationships; there's a professional and a personal relationship that I have with both of those guys. I consider them friends and it's a joy to come to work every day. That's the whole fun of this thing, coming in to work every day, it's not an arduous task. You're trying to do something to make your organization better every day. That's everybody's objective in this whole thing."