There's no telling what a pair of teams can learn from one another when they work together.
That was the goal on Friday as more than 30 servicemen from nearby Fort Riley visited the Chiefs' offices in order to learn more about the organizational dynamics at One Arrowhead Drive.
"One of the marks of a great team is to foster organizational learning," said Emmet Gariepy, the Chiefs Military Liaison. "It is a great thing for these Warrant Officers to see how the Chiefs and the civilian sector prepares their team."
The visit encompassed a full day, providing the soldiers with a thorough tour of Arrowhead Stadium and The University of Kansas Heath System Training Complex all the while meeting Chairman and CEO Clark Hunt, Head Coach Andy Reid, General Manager Brett Veach, Strength and Conditioning Coach Barry Rubin and a handful of players along the way.
"Our battalion wanted to do a professional development with Warrant Officers, so we decided to give the local professional football team a call," said Chief Warrant Officer 2 Seneca Newkirk. "The biggest thing is just learning about teamwork. We have to have a pretty cohesive team in the military, and it's the same thing here for a professional football team."
The soldiers in attendance on Friday, many of whom recently returned from Afghanistan, are all members of Fort Riley's 1st Infantry Division, Combat Aviation Bridge. Some of the members have been deployed as many as six times to Operations Iraqi Freedom and Enduring Freedom.
The Chiefs have a dedicated history of supporting the military throughout the years, illustrated through numerous base visits, scholarships for Gold Star families, the annual Pros vs. GI Joes event and more than 50 years of supporting the Marine Corps Toys for Tots collection at a home game. 
Friday's visit was the next chapter of that commitment, beginning with a tour of Arrowhead that culminated in an appearance from defensive tackle Rakeem Nunez-Roches and center Mitch Morse.  
"It was cool because they really have the same dynamic as a football team," Morse said. "Their job is much more intense, but it's pretty exciting just to talk to these guys. We all rely on each other in football, no matter what we're doing, and it's the same with them."
The soldiers came prepared, presenting both Nunez-Roches and Morse with plaques and actual U.S. flags used in combat.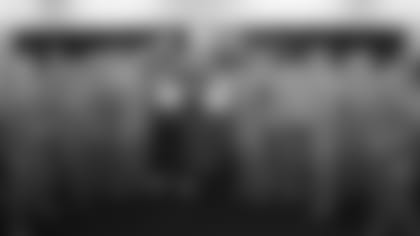 The shock on each of the players' faces lit up the room.
"Today meant everything," Nunez-Roches said. "That's family…it just hits so close to home. You forget when they're out there fighting for us that they're human just like you and me. It just felt good to give back."
From there it was on to The University of Kansas Heath System Training Complex, where the contingent visited with Hunt, Reid and Veach along with defensive tackle Chris Jones and quarterback Patrick Mahomes .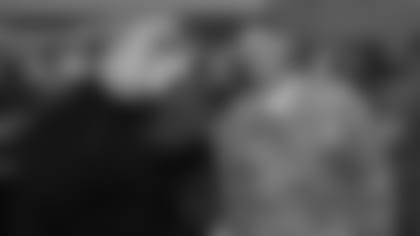 Following those interactions, the troops enjoyed lunch at the facility before attending a panel hosted by Ambassador Jan Stenerud, Rubin and wide receiver Chris Conley. Rubin's practices, which keep the Chiefs in peak physical condition over the course of a grueling season, were of significant interest to the group.
"Just as professional athletes are in peak shape, we have to be in pretty decent shape to do what we do, too," Newkirk explained.
The panel also discussed the basic values required on the field, such as leadership and mental preparation, which similarly apply for those in the line of duty.
The discussion was particularly meaningful for Conley, who was raised in a military family.
"I know firsthand what happens to military families and the sacrifices that they have to make to live their lives on the road," Conley said. "It's difficult, so any reprieve that we can give them is valuable, and they're also great guys. I think it breaks down some of the stigmas of what a professional athlete is and what a solider is. We get to connect and it's beneficial for everyone."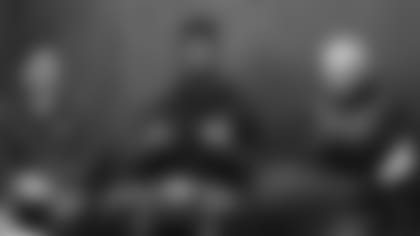 It was that connection that continued the Chiefs' tradition of honoring those in uniform, which is as old as the franchise itself.
"There's so many parallels between football and life," Conley said. "Obviously, it's life and death for them as they protect this country, but there's so many things that people from different backgrounds can learn from each other, and it's no different for active military and athletes."
Members of the 1st Infantry Division visit Arrowhead Stadium to meet with players and staff. "Photos not intended as endorsement by DoD, the U.S. Army, or the 1st Infantry Division."