The Chiefs third and final phase of Organized Team Activities (OTAs) wrapped up on Friday afternoon. OTAs, which began in April, featured position drills, scrimmages, improving techniques, plus, adding new players to the mix, who focused on learning the playbook and how to execute it.
Let's take a look back at the highlights of OTAs and some of the hot topics, before mandatory mini camp begins next week.
QB Alex Smith on having a young and new offensive line:
"I mean, turnover is turnover and I think anywhere you have new faces, that's what it is. It's different this time of year, because we're just in helmets, so for those guys it's a time to work assignment and technique. The physical part of the game, obviously they just don't get to practice that right now, that's the way it is. A different aspect of it for us on the edge at the skill positions, we can make a little more happen out here."
Smith on staying sharp in the offseason:
"As you get older, it becomes more year round. When I was younger, you could take some time off, and maybe you needed to mentally. Now you enjoy it and it just becomes so natural, there really is no time off. You're working out year round getting stronger, working on your arm and working on your feet. It never ends. I don't feel like as you get older that you can really take the time off that you used to. Yeah, I just worked. I don't think I did anything special. I just continued to work. Work at those things I need to improve on."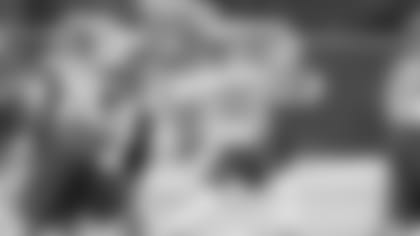 LB Tamba Hali on rumors of Dee Ford taking over when Hali finishes his career:
"That's great. As an older guy, I need to make sure to step my game up and make sure I can play a few more years here and at the same time, knowing this kid is coming in and he'll be able to help us. We were in situations last year only having one pass rusher in the game and when two guys are in the game it's kind of deadly. We add a third and hopefully we can get all of us on the field."
DT Dontari Poe on being in the same scheme as last year:
"It means a lot. Like I said, there are a lot of things that go into a defense, so when you know the basics, you can learn the ins and outs of it. That's what I'm kind of doing this year is learning a little more about it. Learning what the other positions do is good for me."
FB Anthony Sherman on the progression of the team:
"Everyone looks great right now. Everyone is working hard. We're trying to be better as a unit and as a team with one goal and that's to win a championship. That's what we're doing right now and everyone looks great."
LB Joe Mays on Kansas City's roster compared to other teams he has played for:
"Talented. I mean, all across the board. You have a defense that was top five last year and very talented guys from front to back. On offense, we have a quarterback that's definitely destined to do great things for us. He knows how to win. He knows what it takes. It also starts with our head coach. He knows what it takes to get to the big game and he knows what it takes to win each and every day that we play. We listen to him, follow his direction, come out, play hard and play fast to try and get the job done."
LB Dee Ford on what he's learned from the veterans:
"I'm learning maturity. The pass rush is all about mentality (more than) just straight pass rush because at some point they're going to figure out what you can and can't do. So it's all about changing it up and deception. We talk about deception all of the time. We want to deceive the offense. It's just another level of mental training that I'm learning from Tamba (Hali)."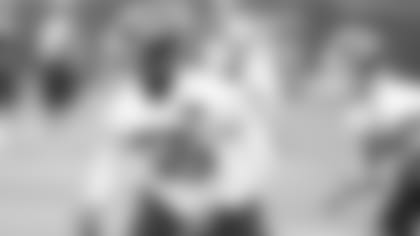 WR Dwayne Bowe on the goals for the season:
"Not personally, but team-wise we always talk about winning the AFC West and winning the Super Bowl. After every break we do that. It's 'let's win an AFC Championship and after that a Super Bowl'. As a team collectively that's what we're trying to do."
LB Derrick Johnson on working with the offense:
"Right now, defensively we are pounded about getting more interceptions and more turnovers. Alex Smith isn't having it right now. It's one of those things where he's making us be better. You have to get closer to the ball if you're going to get one of Alex Smith's balls. It's one of those things where the whole team is looking better. There's not a lot of mistakes going on out there. We have a good group of veterans on this team that hopefully can carry us all the way."
DL Mike DeVito on being an armed and dangerous defense:
"That's definitely what we're going for. We've got the guys to do it. We want to be the team nobody wants to play against. That's our goal and we've got to continue to build that mentality and that culture and that's a big emphasis during training camp."
Offensive Coordinator Doug Pederson on the offensive line:
"You do lose guys, but we also played a lot of guys on the offensive line last year due to injury. You hate to see guys go in free agency, but we just know it's the nature of the business we're in. But the next guy steps up. That's always been the M.O. The guys work extremely hard. We're rolling people in there right now. This is a time to experiment with different combinations at all positions. As we get closer to camp, things get ironed out a little bit more, and we'll go into the season that way."
Defensive Coordinator Bob Sutton on the safety position:
"Well I think we have a couple things, one, we try to play both safeties equally – we don't really have a strong and a free, so both guys have to know both jobs. But you're really looking for guys that have a lot of range. Free safeties can do a lot of things, a lot of it goes unnoticed but you can cap off a play. A play that maybe was run or caught for 20 yards but that guy is there to stop it at 20 yards. That's a big part of being successful, anytime you can limit the explosive players and keep them down the better off you are. You're asking a lot, you've got to be a centerfielder, you've got to have good knowledge of the defense, like every team is asking out of their safeties. Those would be the main things that we'd be looking for."
Special Teams Coordinator Dave Toub on RB Knile Davis:
"The sky's the limit for him. He's way ahead as a catcher goes. Last year he had to take it from ground zero to learn how to catch a kickoff and punt. He's got a lot more confidence. He's excited about the idea of being the guy."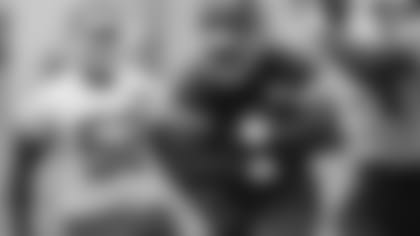 Reid on Demetrius Harris' development:
"First of all, he did a great job in the weight room. He and Barry (Rubin) became one there. They joined hips there and started working that son-of-a-gun to where he felt strong and so far he's been able to transfer that on the field which is a good thing. Now, it's not live, so we have to see that part of it as we go."
Reid on Alex Smith's progression:
"I think it's two things: I think he's more familiar with all of his receivers, Dwayne included, and he's more familiar with the offense. They all are. So, you hope that that's the next step that takes place there, where they can all pick their game up even a little bit better than they were last year."
Reid on what he's seen from Dwayne Bowe through OTAs:
"I think Dwayne came back in phenomenal shape, that's one thing. It looks like it out here. He's really moving around well. Look forward to getting to camp where it actually counts, but he's in the right frame of mind."
Final thoughts to wrap up OTAs: 
"I appreciate the work of the guys. They've had a good camp thus far. They've busted their tails and done everything we've asked of them. We're getting better. We have a long way to go, but we're getting better, we're getting there. At least we're getting ourselves ramped up to a position where when we get to training camp, we've got a lot installed and can just pick up from where we leave here after next week and get going."