Sitting at the top of the AFC West at 3-0, the Chiefs are still looking for ways to improve and continue to stretch their winning streak to four, for the first time since 2003.
The team was back at work on Monday at the University of Kansas Hospital Training Complex preparing to battle the New York Giants.
RB Jamaal Charles on the Chiefs being undefeated and continuing to improve:
"It's a long season, we're still trying to push to be perfect. We still haven't played a perfect game yet on offense and we know that. We still have a lot to improve on to get better and we want to go out and show that we still have more to prove. I know our record might say we're successful, but if we still want to be successful we have to go out and show the world why we are 3-0."
WR Donnie Avery on how he's been utilized with the Chiefs offense:
"I feel good. I'm happy. Whether it's a five-yard catch or a long catch, I'm happy. I just care about the win, that's the main focus with the 2013 season, just winning."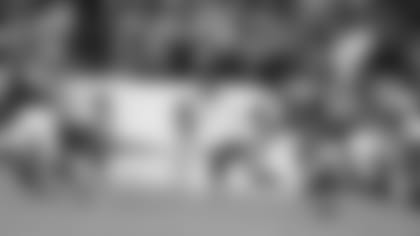 TE Sean McGrath on turnovers:
"It's definitely a great opportunity, any time you get the ball to score points. Anytime our defense can get—they had four or five takeaways, that's just outstanding. That's credit to them. Special teams (came) out big last week. Anytime you get the ball in your hands, the offense needs to do a good job capitalizing on those opportunities and score points."
WR A.J. Jenkins on the wide receivers group:
"This group right here is one of the fastest I've played with, Dexter (McCluster) and Donnie (Avery), and obviously you have a big target with Dwayne (Bowe). I'm just trying to find my role in this offense and just keep working hard and go out there and play every day."
LB Derrick Johnson on the Chiefs starting the season 3-0:
"It's great. We play this game to win and when you get the results on Sundays or Thursdays, you feel pretty good during the week. Your wounds don't hurt as much, everybody has a good attitude and you're building more confidence for the next game."
OL Donald Stephenson the Giants defense:
"I mean we just started watching film on them this week. I caught maybe a game. They look pretty good on defense. They get after guys up front, those front four guys are probably the strongest part of their defense."