The sweet sounds of pads popping will once again ring throughout Chiefs Kingdom as the players will put them on for the first time since the end of last season.
Saturday morning's practice, which is also Family Fun Day here at Chiefs training camp, will provide a great atmosphere of football for fans.
Chiefs head coach Andy Reid knows how things change when the pads come on and what he's looking for from the players.
"Well, competition and things are faster," Reid said. "How guys are reacting, execution inevitably is what you're really looking for, conditioning throughout the practice. Can you sustain a certain level of high-level play?"
Execution is something Reid has talked about throughout the first week of training camp. He also believes that his camps, which are known to be tough, are necessary not only for the physical demands of the game, but also the rule changes.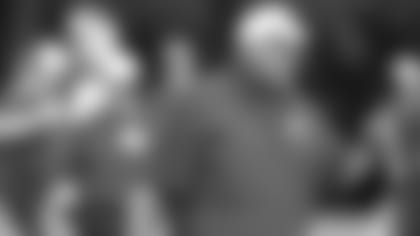 "Well, it's been successful, that's the reason why I do it," Reid said. "I still believe a big part of the game is blocking and tackling and so we are going to do those things. And we're going to have periods that are live.
"There are a lot of new rules and regulations that go into this and it gives the players a chance to go work those full speed. Whether it's eliminating the head from your tackle, well let's go work on that. Let's go tackle with your shoulder and get a feel for that."
Quarterback Alex Smith also looks forward to getting live looks from the defense and a feel for the pocket again.
"Yeah I think the pocket element for sure is definitely what gets emphasized," Smith said. "We can still work when there aren't pads, but the rush and the blocking isn't totally realistic.
"Once we get the pads on, D-linemen are going to be rolling. Offensive linemen will get to work on all their stuff as well. We'll really get some good looks and get back into playing football. Even though I'm not getting hit, you got to treat it like a live situation and get back into those habits."
While Smith looks to get a feel for the pocket and realistic game situations and reads, defensive lineman Dontari Poe shares what he's looking forward to when the pads come on.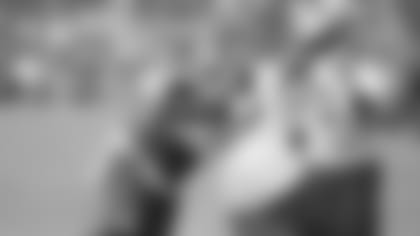 "Getting physical, man," Poe said. "Getting physical doing what we do best. We're kind of limited in shorts and t-shirts, so when we put the pads on, it reveals everything and it shows you're really working to see what we can do."
Fellow defensive lineman Mike DeVito explains what's different about when the pads finally come on at practice.
"Yeah, everything spikes right up, you're intensity and focus," DeVito said. "Then just the feel of the atmosphere is football again. Tomorrow it gets real and it builds a foundation for the season. That's how you really get better as a player is you put those pads on and go out there and compete."
Just like Poe, DeVito is ready to get out there and get after it.
"You're itching for tomorrow," DeVito said. "It's been 7 or 8 months now so it's time to roll."
We'll have you covered here at KCChiefs.com after practice with quotes, recaps, videos and more!