The Kansas City Chiefs feature the best quarterback in the game in Patrick Mahomes, who compiled yet another stellar season in 2020 with 4,740 passing yards, 38 touchdowns and just six interceptions.
He's off to the greatest start for any quarterback in NFL history and is undeniably on track to be one of the best players in all of football for the next decade. Mahomes' presence means the Chiefs are never out of a football game, exemplified by his 44-10 record (including the playoffs) as a starting quarterback.
In fact, in his three years as the Chiefs' starting signal caller, Kansas City has never finished short of the AFC Championship Game. Mahomes is special, and he's set to be the Chiefs' quarterback for a very long time.
Behind Mahomes, Kansas City employs veteran quarterback Chad Henne as the squad's primary backup. Henne, who has more than a decade of experience under his belt as a professional, demonstrated his worth by leading the Chiefs to victory in the Divisional Round of last year's postseason following Mahomes' departure due to injury.
Mahomes and Henne are known commodities – we've seen what each of them can do on the football field – but there are two new faces in camp this year who will be competing for the right to develop behind Mahomes this upcoming season, whether that be on the roster or the practice squad.
Here's a closer look at quarterbacks Anthony Gordon and Shane Buechele heading into camp.
The 23-year-old Gordon joined the Chiefs as a Reserve/Futures signee back in January. He signed with Seattle after going undrafted in 2020, but the lack of a preseason ultimately prevented Gordon from showing what he could do and led to his release before the campaign got underway.
It was a shame, too, because Gordon put together a truly magnificent season for Washington State in 2019. Originally a junior college transfer, Gordon backed up eventual Jaguars' quarterback Gardner Minshew in 2018 before earning the starting job as a redshirt senior the following year. He certainly made the most of his lone season as a starting quarterback, too, as the six-foot-three, 210-pound Gordon led the nation in 300-yard games (12), completions of 10+ yards (222) and passing yards-per-game (429) while ranking second in passing touchdowns (48) and yards (5,579).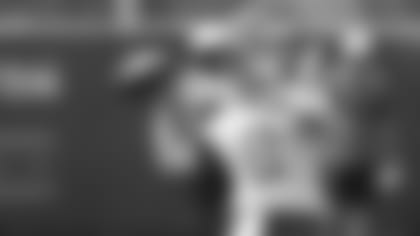 Gordon set multiple franchise and conference single-season records in 2020, tallying the most prolific season by a passer in Pac-12 history in terms of passing touchdowns, passing yards, total offense and completions (493).
He only recorded a handful of starts during his college career, but there's little doubt that Gordon maximized his opportunity with the Cougars. He's shown that he can throw the football – the emphasis in camp and during the preseason will now be about learning the intricacies of reading defenses and making decisions at the next level.
Much like Gordon, Buechele racked up some serious numbers during his time at SMU. After two seasons at the University of Texas, Buechele joined the Mustangs in 2019 and immediately began to re-write the school record books. In fact, despite just two years on campus, Buechele left SMU with the second-most touchdown passes (57) and third-most passing yards (7,024) in school history. He was among the top passers in the nation last season, ranking ninth in passing yards (3,095) and 13th in passing touchdowns (23).
The Athletic's Dane Brugler, one of the top draft analysts out there, compared Buechele to nine-year veteran Case Keenum in his draft guide.
The Chiefs have perhaps the best quarterback situation in the NFL with Mahomes under center and a reliable backup in Henne ready on the sideline. That portion of the depth chart may as well be written in ink, so the competition between Gordon and Buechele likely won't have much bearing on the standings in 2021, but it's worth monitoring as the Chiefs try to develop a young passer in their quarterback room. Head Coach Andy Reid is known for his historic ability to develop quarterbacks, and grooming another talented young signal caller can only benefit Kansas City.
Both Gordon and Buechele racked up the numbers in college, and now they'll each have the opportunity to show what they can do in camp and the preseason.