Of the three teleconference calls on Monday, Chiefs WR Weston Dressler was the lone offensive player to address the media, while recently-signed LB Frank Zombo and new Chiefs DT Vance Walker also answered reporter questions.
Dressler expressed his excitement for playing in Kansas City, described the biggest transition he sees in moving from life in the Canadian  Football League to the NFL and much, much more.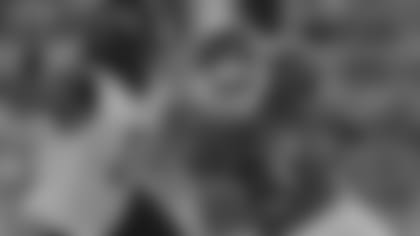 Q: Why did you pick Kansas City?
DRESSLER: "I just really liked the way they presented themselves to me, throughout the whole process. It seemed like an organization that was really run in a respectful way and something I was really anxious and (looking) forward to be a part of."
Q: What did they tell you about your role here?
DRESSLER: "As far as I'm concerned, I'm coming in to compete for a spot on the roster. I think from my experience in the CFL, I've played receiver and a little bit of a returner as well, so to be able to compete for those spots and try to come into camp and earn my way to camp and earn my way onto the roster."
Q: Was there a time you can point to where you realized you could play in the NFL?
DRESSLER: "Well, I really felt like it coming out of college, it was a big goal of mine to get an opportunity in the NFL and that obviously didn't happen for me at that time. Once I moved up into the CFL, I continued to improve on my skills and learned what it meant to play professional football at a high level. I've always been very confident in my abilities to play the game at a high level, so I'm very grateful for the opportunity and I hope to be what I am and have the chance at it."
Q: Do you think the NFL is more accommodating for players with your skills, now than when you came out of college?
DRESSLER: "I think the game has definitely evolved throughout the last few years. It's definitely become a little bit more of a pass-happy league than a few years ago, which (creates) more opportunities for a guy like me, throughout the game, for sure."
Q: Is there a guy in the NFL that you could compare your skillset to?
DRESSLER: "I've never really been one to try and compare a lot of guys. I think there are so many different styles of players and so many different guys that do many things well and some things better than others out there. I really try and stay away from the comparison type of things between players."
Q: What will be the biggest transition between the CFL and the NFL?
DRESSLER: "For me, it will be a little bit different. Obviously, playing college football, I know all the differences between the American football game and the Canadian football game; it's going to take me a little time to readjust to it and just kind of get comfortable again with the way the game is played down here, compared to up there. Being up there for the last six years, I started to get comfortable with some of their rules and changes to the game that they have. I think it's just going to take a little bit of time to get to that comfortable level of being comfortable with all of it."
Q: Any thoughts on teaming up with former rival Joe Mays?
DRESSLER: "He's a guy that played for the other North Dakota school in our state at the same time I was in college. We unfortunately never had the chance to play against each other; those were some of the years, when that rivalry wasn't going on, but that rivalry between the schools is always there. I look forward to talking with Joe (Mays) again and getting a chance to catch up."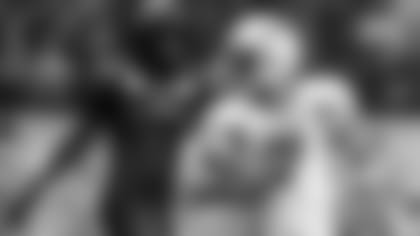 Q: What kind of skillset do you have to have to work in the slot and what do you have that makes you good at it?
DRESSLER: "I'm definitely comfortable in the slot and I feel like you have to be able to find the holes that are in there and a big part of it is making plays after you make the catch and being able to get up field in a quick manner and just protecting the ball. I feel like just having a good awareness of what's going on around you and taking advantage of what's there at all times."
Q: How do you counteract the lack of height you have?
DRESSLER: "For me, I try and do everything, all the little things, as perfect as possible. You're always putting yourself in the best position possible to make a play and it makes it that much easier to finish the play and make it how it's supposed to be made. Just always putting yourself in the right position and giving yourself the best possibility to execute has been one of my priorities as a player. Do all of the little things as best as you can and do them right and you're going to put yourself in a good position to make plays."
Q: What made you think that this was the right time to go to the NFL?
DRESSLER: "I think just talking with some of the guys in the Chiefs organization; they believe I have the skills and the ability to play in the NFL and I have believed that about myself for years now. Just to have this opportunity, I'm very thankful for that, thankful for them giving me the opportunity to come in and try and earn a spot on the team."
Q: Have you been working out with anyone in particular to help you make the jump to the NFL?
DRESSLER: "The last two months now, since I've signed, I've actually been just trying to finish taking care of all of the business that I had to take care of in Canada, so I've been working out with a lot of the same guys I've been working out with for the last few years in the CFL. So, I'm keeping that familiar and now I'm working on the transition now to Kansas City. I'm looking forward to getting to work out with some of those guys."
Q: So you haven't worked out with NFL players, just CFL players?
DRESSLER: "Yeah, the weight lifting and running I've been doing has been done up in Canada for the last few months. Like I said, right now, I'm just working on the transition and making my way down to Kansas City."
Q: Did you guys have any other concrete offers in the NFL?
DRESSLER: "Never got any offers on paper. There was definitely some interest out there in talking with teams, but once we got the deal on the table from the Chiefs, I felt like it was a good opportunity for me and a good position to be in. I wanted to run with that right away and that's what I did."
Q: What's it like knowing you're going to work with Special Teams Coordinator Dave Toub?
DRESSLER: "I'm extremely excited about that. Just to see what he's done in this league, throughout years is pretty incredible, the numbers he's been able to put up with his special teams unit. The guy obviously knows what he's doing and he's produced some pretty special returners. I look forward to working with him and being able to learn from him and take in as much knowledge as I can."
Q: Have you been keeping tabs on what the Chiefs have been doing this offseason?
DRESSLER: "Yeah, a little bit. I try not to get too caught up in what's happening throughout the offseason. For me, I know I'm coming in with an opportunity to compete for a spot and regardless of who is going to be there, there are always going to be guys you have to compete against every year to earn their spot and make it on the team. Whether it was guys that were there in the past or guys that are coming in new, I know I'll have a chance to compete against those guys for spots."