Two hours is the time it takes to drive from Kansas City to Columbia, or for Chiefs quarterback Chase Daniel, from the place of his current life to his past.
Daniel joined his wife, Hillary, for that drive Friday morning in order to get to the University of Missouri, where he would be commemorated in the school's Intercollegiate Athletics Hall of Fame on Friday night.
"I really just poured my heart out," Daniel said of the conversation with Hillary on the drive over. "Just saying good memories, bad memories and everything in between that's meant so much to me from this university."
Daniel spent 2005 to 2008 at Missouri and during his four-year career, set records for the Tigers in passing yardage (12,515), touchdown passes (101), completion percentage (68 percent) and total offense (13,485).
Together, with Missouri teammates Jeremy Maclin and Chase Coffman, the 2007 team reached the number one ranking in nation.
The three had the opportunity go into the Hall of Fame together on Friday night.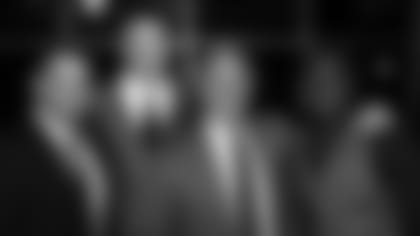 "I'm still pinching myself a little bit," Daniel said. "It's pretty amazing five or six years out, that we were able to all go in together."
Maclin agreed while complimenting his college quarterback.
"He's a guy that's won everywhere he's been," Maclin said. "He's a leader. He's a competitor. Even now, in the league, when he gets his opportunities, he fights."
Coffman went even further.
"[He's] the best [leader] I've ever seen," he said. "He was able to push you when you needed it and have the faith in you that you needed."
During his induction speech, Daniel shared that his favorite college football memory was playing against the University of Kansas in 2007 with the Big 12 North championship on the line.
Coincidentally enough, the game's location came with a bit of foreshadowing.
"That's honestly one of my fondest memories here without a doubt-- the 'Armageddon' game at Arrowhead Stadium," he said. "Winner gets number one in the nation and goes onto play Oklahoma in the Big 12 championship game."
Daniel had three touchdowns in Missouri's 36-28 victory.
"For us, that was a big stepping stone I think in our progressing nature that we have at the university, to take that next step."
Along with his wife, Daniel's family on both his mother and father's side were in attendance among more than 400 people in black and gold garb to watch the ceremony held at the Columns Club at Memorial Stadium.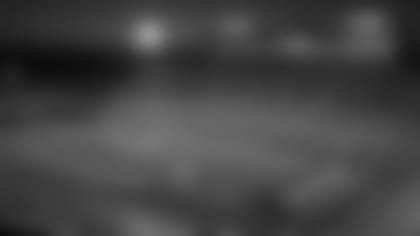 The Columns Club is a banquet area that overlooks Faurot Field, where Daniel, Coffman and Maclin used to play their home games together.
While the lights were dimmed inside for the dinner reception and induction ceremony, through the windows, the stadium lights shined bright on an empty football field.
Daniel admitted that seeing that stirred up some emotions.
"It's bittersweet to know all the memories we had on that field," he said. "It's something special and it's something Mizzou fans will always remember too."
Highlights from Chase Daniel's career at the University of Missouri, and induction into the Mizzou Hall of Fame.