A week of making national headlines for a myriad of reasons culminated at Arrowhead Stadium, where the Missouri Tigers hosted the BYU Cougars in front of a crowd of 42,824 on Saturday night.
For former Lee's Summit High School standout Drew Lock, the homecoming, parlayed with the 20-16 Missouri win in the pro stadium he grew up with, seemed to be just what the doctor ordered for a team undergoing several different tribulations.
"Obviously, with all that happened this week, I think it hit home," he explained to the media after the game. "It made me feel a little bit better to obviously do this here. I'm in my hometown, it's been a rough week, all my family is here and I know that I could feel them here."
Missouri players typically receive four tickets per game. Lock explained that for this one, he needed extra assistance from his fellow teammates.
"You can get 'transfer tickets.' I think I had about 20 transferred to me this week," he said, "[I had] a lot of good friends here."
Those friends in attendance watched as Lock played one of the best games of his young career.
Trailing 10-6 entering the fourth quarter, the Tigers desperately needed their first touchdown of the game.
The opportunity came for Lock as the fourth quarter began with the Tigers driving inside the BYU 20-yard line.
Back-to-back rushes brought the Missouri offense to the 4, and that's when Lock found wide receiver J'Mon Moore in the corner of the end zone.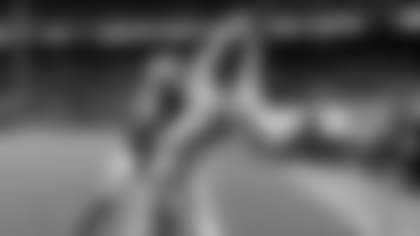 "I'm glad it actually was caught," Lock admitted after the game. "I'm the guy that never really gets too excited until it's for sure … but really, it was just a weight off my shoulders to finally get one."
It was Lock's first touchdown passing in five games.
Missouri head coach Gary Pinkel, the leader of the football program since 2001, announced that he would resign and retire from the team this week due to non-Hodgkin's lymphoma.
Pinkel, seemingly holding back emotion throughout his entire postgame press conference, expressed how proud he was of his team and Lock.
"Well, we probably should play all our games in Kansas City after that," he said. "[Lock] played well, but he had people around him play well. We ran the football. [Lock] threw the football to a variety of different players—he was obviously on. There was a glimpse of really what he can be. We also had some receivers making plays out there and so on and so forth. He always keeps a positive attitude."
His fellow teammates, including senior center and captain Evan Boehm, tended to agree with Pinkel's words.
"Drew's a stud," Boehm said. "Drew's one of the most mature freshmen I think that you'll ever meet. He does a great job and shows composure in the way he competes. I'm proud of Drew and I'm proud of the way he competes and does his thing. It's amazing."
Boehm, like Lock, hails from Lee's Summit, so playing in Arrowhead meant just as much to him as it did Lock.
"It's a dream come true," he said. "It's special to be able to play in this stadium, just going out there and playing in front of your hometown, in front of your home crowd. You come to Missouri-KU games here in Arrowhead always just wishing you could get a piece of KU inside Arrowhead.
"But it's BYU, and you get to play in Arrowhead with cool uniforms. It's a blessing and it's a dream come true."
Lock said that earlier than the week, his mother requested a picture of him, and he sent what he described as a photo of himself making an "ugly face."
His friends and family took the photo and made fatheads of Lock for his homecoming at Arrowhead.
"I was tricked into that. I was totally just sending a picture to my mom to say we were hanging out, but it was actually blown up apparently."
A week that began with controversy and as unfortunate of news that you can probably hear for Lock ended with a win in front of family and friends thrilled that they could be there in his hometown.
"I thought it was pretty cool, without a doubt," Lock said of playing at Arrowhead. "One of the coolest things I've experienced."