*This is another in a season-long series on the Kansas City Chiefs search for a franchise quarterback. It appears weekly on Thursdays throughout the 2015 season.
*
---
As the '80s wore on, it was woes and not wins that characterized professional football in Kansas City. Management had run through a variety of coaches, promising reforms, yet dribbling them out like a squeezed sponge.  Running along with them was a host of quarterbacks who came and went with varying degrees of disappointment.
Frank Gansz was the new head coach and one of the finest special teams' coaches in NFL history.  To see him, years later after having retired, returning to teach drills to young players at a Chiefs training camp, was an inspiration for any young coach charged with that responsibility.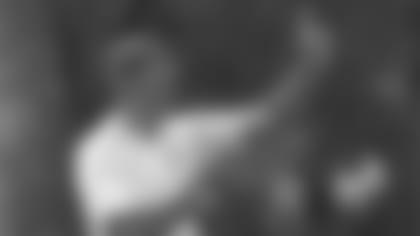 Frank Gansz was the NFL's finest special teams' coach
But as head coach of the Kansas City Chiefs, he faced wholly unfamiliar challenges and circumstances of unprecedented magnitude for any leader and it was too much for him.
By the end of 1988, the Chiefs had ceased to seem interesting or rewarding to any but a tiny proportion of season ticket holders and the team's players and staff; the whole enterprise represented a profoundly distasteful duty, borne with varying degrees of interest as the seasons wore on.
And then, change came again, as could be expected, but it was more than just a coach or a quarterback this time. GM Jim Schaaf was let go, President Jack Steadman stepped down, and Lamar Hunt went searching for a new management team which, in time would lead to another head coach and coaching staff.
Carl Peterson, as president and general manager, dismissed Gansz and hired Marty Schottenheimer as head coach, ushering in a new era that in time would be characterized as the "Renaissance" period in franchise history.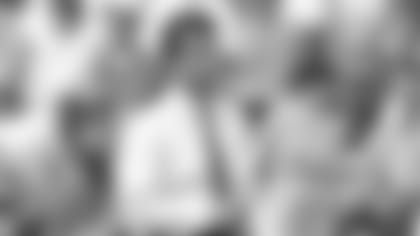 Carl Peterson became the Chiefs' president and GM in 1989
The two would tackle the issue of who would be their quarterback almost immediately, although they also knew it would not be a long-time solution to an ongoing problem.
It would be Steve DeBerg.  Nobody would ever confuse Steve DeBerg with the quarterbacks who replaced him throughout his career.  They always represented the future at his stops in NFL cities.  And this would be true in Kansas City as well and Peterson and Schottenheimer knew it, but he was the best option for the moment when they assessed what they had at their new post and all that remained to do.
DeBerg was 34 years old when he arrived in Kansas City in the spring of 1988 via a trade with Tampa Bay and had immediately been identified as the backup to Bill Kenney by head coach Frank Gansz. Blackledge had been dealt to the Pittsburgh Steelers for a fourth round pick.
Steve DeBerg arrived in KC in 1988 via a trade with Tampa Bay
DeBerg quickly surpassed Kenney as the Chiefs starter in 1987, completing 224 of 414 passes for 2,935 yards and leading the team to its only four wins that year.
His career had been highlighted by those quarterbacks who had replaced him first in San Francisco (Joe Montana), in Denver (John Elway), and in Tampa Bay (Vinnie Testaverde).  Kansas City would be his fourth, but not his last, NFL stop.
He was quite the character, a man of meticulous preparation and, at the same time, a fun-loving teammate who enjoyed the party scene. "Hey, I'm a happy guy," he would say repeatedly, "and why shouldn't I be.  I love football."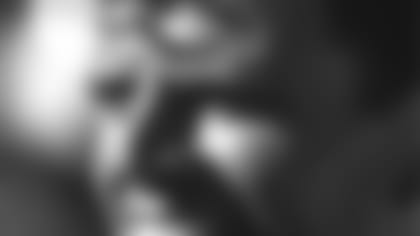 DeBerg was quite the character - and a player of meticulous preparation
That was obvious given his level of preparation. Even before quarterbacks were provided with IPads on which to study opponents, DeBerg could be found studying defenses by his locker on a small video recorder minutes before a game. 
The idea of studying game film was something he truly enjoyed, the strategy intrigued him. He kept a notepad and pen by his bed to scribble down any new plays that suddenly came to him late at night.  Coaches were expected to study game film and detail formations or tendencies, but quarterbacks not to the extent DeBerg did.
He could define run-blocking schemes and what every player on the offense was supposed to do on any play in the playbook.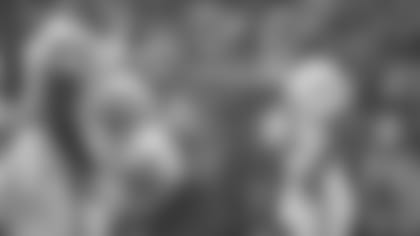 DeBerg knew the jobs of everyone on his offense
He knew, early on, that he was not the most talented quarterback in the league, but he would sure be the most prepared.  He never threw away an old game plan or playbook and he routinely scoured biographies for wisdom that he would use in his profession.  If a coach gave him a tip, he wrote it down, and his notebooks were filled with information compiled over his years in the pros. They became things of legend around the league, so detailed and revealing were they.
So, with no certainties to be found in the draft at the quarterback position, and with a head coach who had been a defensive specialist most of his career — with one foray into the world of running his own offense in Cleveland — the Chiefs with a high pick again — took Derrick Thomas, who would quickly become the backbone of one of the NFL's most dominate defenses of the '90s.
But in the meantime, and just in case DeBerg might not be the answer right away, Peterson signed free agent Ron Jaworski with the idea he could give the downtrodden franchise some idea of what a winner looked like. Peterson was intimately familiar with Jaworski having been with him in Philadelphia where he took the Eagles to the Super Bowl.  "Jaws" had most recently been with Miami. Keeping Kenney would have meant having three of the league's older quarterbacks and that did not make much sense to Peterson and Schottenheimer. Kenney would be let go.
Jaworski would then serve much the same role as Jackie Lee and, indeed, DeBerg had initially in Kansas City, when they were brought to the Chiefs.
But to take steps on what might be out there at quarterback in the 1989 draft, and in an eye to the future, Peterson selected Mike Elkins from Wake Forest in the second round, after consulting with Whitey Dovell, the player personnel director who Peterson had inherited from the prior administration.
Given that Peterson had been out of commission for a few years, he retained all of Jim Schaaf's personnel staff and had to count heavily on their knowledge of the current draft.  Elkins had gained some sudden popularity after an in-depth profile appeared on him in *Sports Illustrated *prior to the draft.  He had, what draft insiders like to call, "upside."  Foolishly, Elkins held out of training camp for more money and it ended up costing him his entire first year.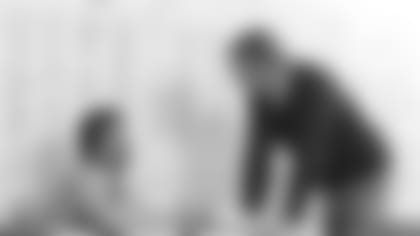 Peterson and Schottenheimer looked to add a younger QB in the 1989 draft
So, for the meantime, at least, the new administration and coaching staff set out with DeBerg behind center.
Sadly, what took place in the classroom, or by DeBerg's locker, didn't translate to the field and before long, Schottenheimer found himself in much the predicament that his predecessors had, changing quarterbacks again.
But there was a difference, a major difference.  Schottenheimer's teams were winning when earlier Chiefs teams beset with quarterback problems did not.  The fan base quickly became stoked with enthusiasm and although it had the usual reservations about the state of the quarterback it was pushed to a back-burner.  The Chiefs were winning and who wanted to feel bad about anything.
---
Next time - Chapter 13: "Freddy Krueger"