*This is another in a season-long series on the Kansas City Chiefs search for a franchise quarterback. It appears weekly on Thursdays throughout the 2015 season.
*
---
Marty Schottenheimer was a one quarterback guy — or at least he was before coming to Kansas City. 
He said he had learned it from a short stint as a player for the Boston Patriots and what a quarterback controversy involving the arrival of Joe Kapp in New England had done splitting the team into two sides, one for and against the new arrival. He vowed never to let it happen if he became a head coach.
So, when he got his chance at Cleveland, he stuck with Bernie Kosar from the outset. 
By game three of the 1989 season, however, Schottenheimer's one-time abiding principal had worn tissue-thin. Turnovers — interceptions — he couldn't abide and they were coming in bunches from Steve DeBerg. 
DeBerg's first pass of the season was intercepted by the Broncos and carried back for a touchdown.  The following week against the Raiders, his second pass was picked. When asked what had happened in the Los Angeles game, DeBerg, forever quick with the quip, said, "I waited until my second pass to throw an interception."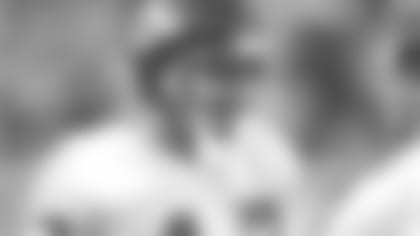 DeBerg's interception woes were no laughing matter to Schottenheimer
Schottenheimer was in no mood for joking when DeBerg threw five interceptions in the next game in a loss to the Chargers, one short of the record set by Todd Blackledge. In three weeks he had been responsible for nine turnovers.  Forget long standing principals, Ron Jaworski started the next three games, but suffered a knee injury against the Raiders and DeBerg was back…but only for a bit. 
Meantime, by October of 1989, it was evident that other measures had to be taken if the quarterback play continued to deteriorate.  Carl Peterson traded a third round pick for Steve Pelluer, 27, a seven-year veteran who had been with the struggling Dallas Cowboys.  He took DeBerg's place only a couple of days after joining the team - some evidence of what the team's management and coaches thought of DeBerg — but was hurt in the game against Cleveland and DeBerg was back, and then he followed it up with a 34-0 pasting of the Houston Oilers. Over the last five games of the season Steve DeBerg suddenly became one of the best quarterbacks in the league. 
DeBerg had absorbed lessons while on the sidelines, as he was wont to do given his studious ways, and he had picked up coordinator Joe Pendry's offense after a learning curve.  And he had picked up a new nickname, "Freddy Krueger," which he had determined best described his situation.
Freddy Krueger was the name of a movie villain who kept coming back from the dead in sequels, something DeBerg said he had done on numerous occasions, especially over the 1989 season.  "My whole career has been bouncing back from doom and destruction," he mused, laughing.  "I'm just a very determined person."
From the time he regained the role as the team's starter in 1989 to the conclusion of the 1990 regular season, he threw 30 TD passes against just eight interceptions and directed the team to 15 wins in 21 games.  He finished the season as the NFL's third rated passer with a career-high 96.3 rating.  He threw just four interceptions in 444 pass attempts, a 0.9 interception percentage, best-ever by an NFL quarterback with 200 or more attempts. 
During one stretch in 1990, he threw 233 consecutive passes without an interception, the second-longest run in league annals. He became a long-ball threat, connecting on three of the longest plays in the NFL of 90, 86 and 83 yards. The team's 11-5 record in 1990 was its best since 1969.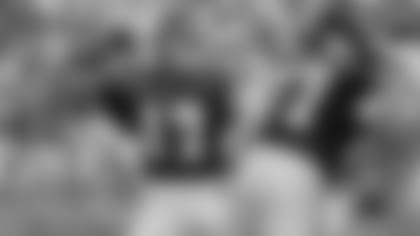 DeBerg threw 233 passes without a pick in 1990
What brought about the change and would it last, one was fair to ask?  In the usual DeBerg way, he developed a new technique having to do with his eyes and what a quarterback looks at when he throws the ball.   
Fitting the perfect description of a wily veteran, he had picked up tricks of the trade over his long career from players like Roger Staubach and quarterback coaches like Sam Wyche. He became especially efficient in executing his play-action and bootleg fakes and other means of deception.  His tricks with cadence were especially effective down on the goal line when opponents jumped off-sides repeatedly.  In the second game against Los Angeles in 1991, he so deftly altered his snap cadence that the Raiders jumped off-sides six times — twice in a row during a game-winning, fourth quarter drive.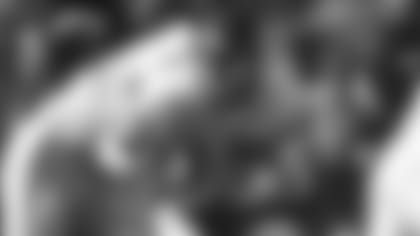 DeBerg's ball fakes were the best in the NFL
But he had been unable to repeat anything near that performance in 1991, and had been benched again, only to come back and still the team won.  Entering the off-season of 1992, he was told that the club was going in the proverbial "new direction" and with his advancing age — soon to be 39 — he should look for work elsewhere.
---
Next time: Good enough, but not great