*This is another in a season-long series on the Kansas City Chiefs search for a franchise quarterback. It appears weekly on Thursdays throughout the 2015 season.
*
---
Steve DeBerg had taken the Chiefs as far as he could, and it had been a pretty long trip given from where they had come.  They were a contending team, only a quarterback away, more than one pundit had said.  The future had arrived, it not accompanied by a "quarterback of the future."
DeBerg had never been bashful insisting he was a "system quarterback" and once he got the hang of Schottenheimer's system the Chiefs were in reasonably good hands, big hands, as it turned out, really big hands, since his were among the largest in the NFL for a quarterback.
"For me to perform best, I need teammates who are thoroughly in tune with the system," he admitted.  "I'm not a great improviser; I don't make a lot of plays out of nothing, the way some quarterbacks do.  What I excel at is executing a good play at the snap.  Not scrambling, but executing the play and making it work."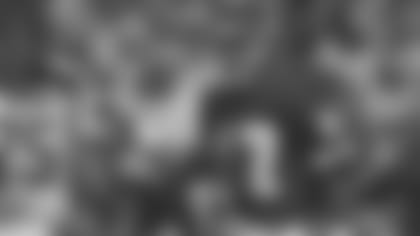 In other words, he knew his limitations, and so did Schottenheimer and Peterson, and so the words, "we have our quarterback of the future" never passed from their mouths. 
His had been a magical season in 1990, something akin to Kenney's in 1983, with one significant difference:  he had led his team to enough victories to make the playoffs and he had played well enough to win in Miami in the first round. The missed field goal in the waning moments of that game is the only thing that had kept the team from advancing another round.
The following year the Chiefs advanced further, but he couldn't match the previous campaign. He did not have the success throwing deep as he had and though the team averaged 332.6 yards a game, fifth best in the league and the team's highest since the days of Len Dawson, the club finished 10-6.
It had been a year that saw his string of 35 straight starts halted after the 14th week when Mark Vlasic replaced him at halftime and led the team to a come-from-behind win over San Diego. The Chiefs had picked up Vlasic in what was known as "Plan B" free agency, the forerunner of unrestricted free agency. Here was a potential Chiefs quarterback of the future, some hoped.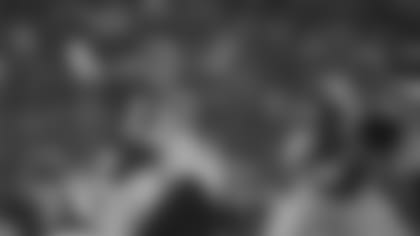 Mark Vlasic joined the Chiefs from San Diego
Once again, the old problems with interceptions had crept back into DeBerg's game. He had thrown eight interceptions in the prior four games.  On a team that counted heavily on ball control and winning the turnover battle, that couldn't happen.
He quickly re-gained his starting position when Vlasic was injured against San Francisco.  "Freddy Krueger" kept coming back, just like in the old days, and he led the team to an important win in the regular season finale over the Raiders on the road and did it again the next week in the first playoff game played at Arrowhead Stadium. The following week's loss to Buffalo was nothing to be ashamed of and he had been injured in that one and couldn't continue.  
The Chiefs knew that he was never the long-term solution and had sent messages as early as his training camp holdout in 1991 that seemed to imply they were focused on Mark Vlasic, Steve Pelluer and Mike Elkins as possible replacements in the near future.  He was after all, the NFL's oldest player after kicker Pat Leahy by the beginning of 1992.
But DeBerg, too, knew the score and that time was running out for him and the Chiefs.  "The Chiefs do need a quarterback of the future," he insisted near the tail end of the 1991 season, "there's definitely still a need for that quarterback.  This being an outstanding football team, they need someone to step in.…"
Schottenheimer agreed, admitting publicly that his team needed "a younger one, not necessarily as a replacement, but we need to develop a younger quarterback."
Vlasic was 28 and Peterson and Schottenheimer still believed if he could overcome injuries he had struggled with in San Diego and Kansas City he could be the next man up — and a younger version of it.  Sadly, he did not. Neither did Elkins, who the team had put in the NFL's World League, but had failed.
DeBerg said he always needed teammates to make him look good, echoing something his old coach Bill Walsh said way back at the start of his career.  "All Steve DeBerg has ever needed really is a good supporting cast."  In Kansas City, they were mostly on defense, but he had a good offensive line and some pretty good running backs and that had helped immensely, certainly better than his predecessors Fuller, Kenney and Blackledge had.
Retirement would not come just yet for DeBerg as back he went to Tampa Bay after Schottenheimer had told him to explore "other options". But it had been quite a journey, one could say, for a player who had persevered as much on guile as physical gifts. The Chiefs had been the best team he had ever played on. 
"What happened was this football team was so good it made me better than I was," he was not afraid to say in his final days in Kansas City.  "With my experience, I used this team to make me look good."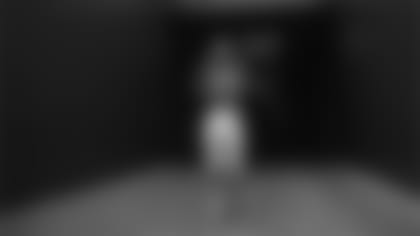 DeBerg: "This team made me look good."
He was "not the most naturally gifted quarterback in the NFL," he readily admitted, but he had done as much as any quarterback had done for the Chiefs since the days of Len Dawson.
---
*Next time: One and Done *