*This is another in a season-long series on the Kansas City Chiefs search for a franchise quarterback. It appears weekly on Thursdays throughout the 2015 season.
*
---
All Seattle Seahawks fans knew of their quarterback, David Krieg, was that he never got them to a Super Bowl.  How then was he expected to take Kansas City with that reputation, it was fair to ask?
David Krieg was not without his laurels when it was announced that the Chiefs had signed him and shortly thereafter made it known that Steve DeBerg was no longer in their plans.  He had made three trips to the Pro Bowl and in 1983 he had led Seattle to its only AFC title game where it lost to the Raiders, the eventual Super Bowl champions.
He had become expendable to Seattle when new coach Tom Flores had left him unprotected under the NFL's "Plan B" free agency.  Flores, an old Raiders hand, was moving the Seahawks to a spread-the-field offense that his old mentor, Al Davis, always preferred.
Krieg's talents, however, fit perfectly for the Chiefs' run-oriented, ball-control offense that Marty Schottenheimer and offensive coordinator Joe Pendry favored.  He was accurate on short to mid-range passes and could make the deep throw.  Throwing deep was a must since opponents had stacked their defenses the year before to halt Kansas City's running game.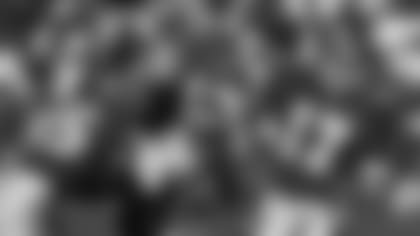 Krieg could make the long throw
He was not expected to carry the load on offense himself.  In Seattle, he had won without a great running back, in Kansas City he would have many good ones.  He had shown the ability to rally his teams, leading to four last-minute victories in 1990, one of them against the Chiefs despite Derrick Thomas' NFL record-setting sack day.
He had 28 consecutive games with a touchdown pass from 1983 to 1985, third in league history behind Johnny Unitas' 47 and Dan Marino's 30. But he had the NFL record for most career fumbles (108) and most fumbles in a season (18 in 1989).  Unlike DeBerg, who had large hands and was a master at disguising the ball, Krieg's were quite small.
Make no mistake, he was no "quarterback of the future."  He was 34 years old.  His fumbling was a concern, so what were Peterson and Schottenheimer thinking?
"It was always our thinking," reflected one front office official, years later, who was involved in the negotiations, "that if you kept the score close our defense could win it for us.  Look at our takeaways then.  They were the highest in the league. We were always going to get one or two more possessions a game than our opponent and that played into our thinking when we signed him."
He would have competition from Mark Vlasic, a "Plan B" signee from the previous year and newcomer Matt Blundin, who the team had selected in the second round of the 1992 draft. Blundin, at 6'7" and with nimble feet for a man that size — he had been a basketball player for Virginia as well as the school's starting quarterback — was considered a project.  Said Len Dawson, who knew something of projects having seen the many who had followed him, offered his take on Blundin's future:  "They hope he'll be the guy three, four years down the road."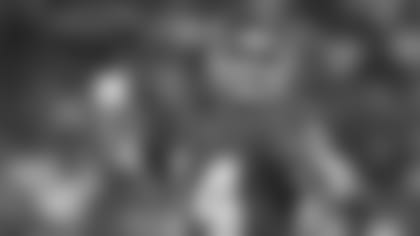 Matt Blundin was a 2nd round pick in the 1992 draft
But in the meantime, the Chiefs needed someone right now to fill the void and to strike while the defense remained among the best in the league.
That would be Krieg, who Peterson correctly noted was the best "Plan B" quarterback available.  And, competition be damned, he was the designated starter.
Wrote a *Kansas City Star *columnist:  "The team's chances to progress, to a great extent, sink or swim with Krieg, and there is no point pretending otherwise."
Krieg would perform roughly as well as the talent around him.  Peterson had reminded him during their courtship:  "You've got a great supporting cast," he said.  "Don't feel you have to win the game each week."  He talked up the team's offensive line and said the players knew "they'll always have a chance if the game is close" with him with the ball.
The Chiefs team he would lead more closely replicated an NFC East team:  a big, bruising offense and physical defense.  Krieg's job would be similar to DeBerg's:  hand the ball off, keep the turnovers down and let the defense do its business. And, from time to time, make the big throw downfield just to loosen up the opposing defense.  *The Sporting News *figured that Schottenheimer would use Krieg similar to what the Washington Redskins had done with their quarterback, Mark Rypian.
Just to add some more pressure, Krieg was elected offensive captain by his teammates.  "This is your ship," remarked running back Barry Word.  "Who else is going to run it if the quarterback doesn't?"
Out of the gate, if ran fairly well enough under his hand. He threw only one interception in the first three games and the team got off to a 2-1 start, clinching the opening 24-10 win in San Diego with his key third-down scramble that led to the team's final touchdown, something DeBerg could not do well. In the team's 26-7 victory over Seattle in the second game, he proved he could add a big play element by throwing a 72-yard pass to JJ Birden for a score.
Krieg was the only quarterback in the NFL to take every snap for his team in 1992.  He passed for more than 3,000 yards.  His 7.54 yards per pass attempt led the AFC.  He remained the 10th-rated passer in NFL history.
But as the season wore down, the team's offense sagged with it, ranking a lowly 23rd on offense and 22nd passing the ball.  It was not all Krieg's fault, which Schottenheimer addressed when he changed a large portion of his offensive coaching staff including coordinator Joe Pendry at the conclusion of 1992 after the Chiefs were shut-out in the first round of the playoffs by the San Diego Chargers.
Was Krieg simply a better version of DeBerg, a better "game manager", if you will?
"The difference between the two came down to play-making," admitted one front office official years later. "Krieg was a playground guy who could make plays, scrambling and the like.  He was smart, capable of learning an offense immediately, very adaptable."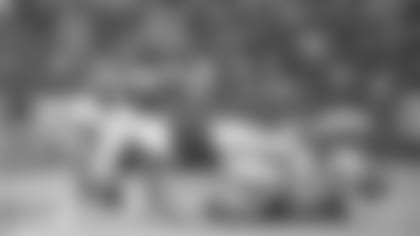 Krieg was a playground guy who could make plays with his feet
Time was of the essence, in other words.
From all appearances and from comments at the time and those years later, the Chiefs hierarchy knew what it had in Krieg and he was, as former GM Charley Casserly said when he heard he had been signed, "an upgrade on Steve DeBerg."
In short, from those comments and from one's own observations, Krieg was brought on board while there was still time to propel the team to the proverbial next level.
His greatest contribution, however, would come the next season, ironically, when he was cast in an entirely different role.
---
Next time: West Coast Wonder