*This is another in a season-long series on the Kansas City Chiefs search for a franchise quarterback. It appears weekly on Thursdays throughout the 2015 season.
*
---
When *Sports Illustrated *selects your team to make it to the Super Bowl one would expect that there would be few questions at the quarterback position. The Chiefs had reached the post-season each of the prior six seasons going into 1996, but had failed to advance past the first round four times. In some minds, quarterback was one of the reasons why.
On the cover of the magazine's 1996 preview edition was Steve Bono pictured alongside some of the Chiefs offensive and defensive starters.  Green Bay was predicted to be Kansas City's opponent in the championship game.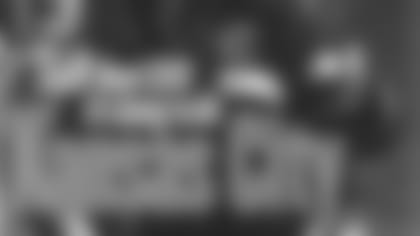 Sports Illustrated preview of the 1996 NFL season
No active quarterback in the NFL had a higher winning percentage as a starter than Bono. He had surpassed Jim McMahon, Stan Humphries, Neil O'Donnell, Jim Kelley, Dan Marino, Jeff Hostetler, Troy Aikman and Steve Young. He had a better winning percentage than Brett Favre and Troy Aikman.  His 79.5 quarterback rating was superior to Len Dawson's rating for the 1969 Super Bowl season.
Still, there were doubts based on Bono's second half of the previous season and for what had happened in the playoff loss.  Management and coaching's thinking still persisted, however, that what mattered most had to do with the play of the defense and Bono not throwing interceptions, missing receivers, fumbling the football, or getting sacked at inopportune times.
Even before the season began, Bono experienced moments when he appeared to shrink in size, or that's what many Chiefs fans thought.  There must have been times he glimpsed back to his days in San Francisco and yearned for the time he was there.
His participation in the team's off-season program became an immediate issue.  His attendance at voluntary off-season workouts was spotty, but not worse than others.  He attended the same number of workouts as the year before when the team finished 13-3.  He participated more than John Alt, James Hasty, and Mark Collins.
Still, he was the quarterback, but he didn't agree with Marty Schottenheimer that he needed to be there.  While he remained at his home in tony Palo Alto, California, his teammates worked out in steamy Kansas City.
Then there was the prior year's *Sports Illustrated *story where he was quoted as saying, "The worst restaurant in San Francisco is better than the best restaurant in Kansas City."
The quote was, in truth, bogus, but the damage of it endured.
And then there was Indianapolis and the playoff loss. Lin Elliott, who perhaps had greater claim to the defeat, was gone leaving Bono as the goat.  When he threw his first interception in the team's first pre-season game against Dallas, he could gauge just what the fans thought about him.
The regular season started well enough and the team seemed to take off much as it did the year before, jumping out to a 4-0 record, but then lost three of their next four.  Bono had started in good form with seven touchdowns and one interception, but then fell off to two touchdowns and six interceptions.  In the team's three losses he had thrown six of his nine interceptions.
Matters worsened and he was eventually pulled in the midst of a 28-0 debacle versus San Diego as Schottenheimer inserted Rich Gannon. He had thrown two interceptions and completed just 10 of 23 passes.  He was ranked as one of the least effective quarterbacks in the league in fourth-quarter passing, and the team ranked 22nd in third-down efficiency. Still, the Chiefs were 8-4 and in the heat of the playoff race when Gannon took over.  Gannon would take the team the rest of the way, the head coach said.
Bono found himself thrust back into the lineup for the final regular season game in Buffalo when Gannon was injured and, in what would be his last game with the Chiefs, he threw two interceptions and fumbled once. The team did not score a touchdown despite three trips inside the 10-yard line.
He was released after the 1996 season.
The public's feelings about Steve Bono ranged between frigid and poisonous. They would never improve after the 1995 playoff loss and their anger became endemic.
One *Kansas City Star *columnist went so far as to call him "perhaps the most slandered athlete in town." One unkind chronicler called him a "GQ poster boy, a Chablis/latte/pasta primavera kind of guy." Callers to sports talk radio stations in the area complained that he stood by himself on the sideline, appeared not to talk to teammates — all accusations that would come later for Bono's successor.
The most plausible explanation, supported by his subsequent comments and conduct amidst games, was that he fit the notion of a game manager, needed plenty of help and was not up to winning the game on his own, as a franchise quarterback is expected to do for his team.
His coach had claimed that "he manages what we're trying to do reasonably well."  The public saw Bono is less roseate hues:  he exemplified a tradition of so many of the others who had played the position before him.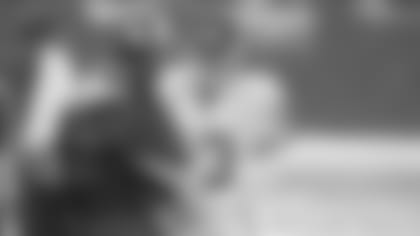 Schottenheimer: Bono "manages what we're trying to do reasonably well."
There were other reasons for his struggles.
The defense was suddenly off its game that year and the Chiefs couldn't count on it or special teams either, even the running attack to carry the load.
Bono admitted the team's philosophy all along was "more ball control and running the ball. In this offense, you're supposed to get the ball to a wide receiver or a running back or a tight end that is open and let him make the plays. That's their job."
But the Chiefs had young receivers and they were often injured. Both Tamarick Vanover and Lake Dawson missed time and Derrick Walker remained the only healthy tight end early in the season.
It seems fair to assess once Bono was replaced by Gannon that, while present in body, he was absent in spirit.
For one who was hardly glib when it came to speaking his mind in interviews, he had come to a crossroads and conceded, "I don't know if people believe in me. I want to be honest about that.  There wasn't much clamor on the team.  I took that as meaning change was what everybody wanted."
Change was what the public wanted for sure, and it would be coming again in no short order from a familiar place.
---