*This is another in a season-long series on the Kansas City Chiefs search for a franchise quarterback. It appears weekly on Thursdays throughout the 2015 season.
*
---
Joe Montana and Steve Bono had been in their mid-30s when they arrived in Kansas City.  But Elvis Grbac, the team's new quarterback, upon the release of Steve Bono following the 1996 season, was 27 years old.  He had experience, but there was room to grow.  He had, in Marty Schottenheimer's eyes, the right mix of leadership, accuracy, intelligence and had a big throwing arm to go with the head coach's insistence that the offense capture "yardage in chunks."  It was no more "Marty Ball," to hear Schottenheimer tell it.
Opinion from outside the organization, however, was mixed. Fans and media were quick to offer conflicting advice, broadly falling into two camps. The media in particular had tired of what one would call "hand-me-downs," and that it was "time to grow a championship quarterback of their own."  Fans preferred recognizable names which usually meant a veteran, or at least the top college prospect from a major power.
The signing of Grbac, while the team's youngest quarterback since Peterson and Schottenheimer had set up shop in Kansas City, "is incompatible with drafting a young quarterback because a draftee would become a free agent before he got to play," wrote a member of the Chiefs press corps. 
Grbac was a four-year veteran who had originally been selected by the 49ers out of Michigan in the eighth round of the 1993 draft.  He would become the Chiefs' third straight starting quarterback acquired from San Francisco, following Montana and Bono.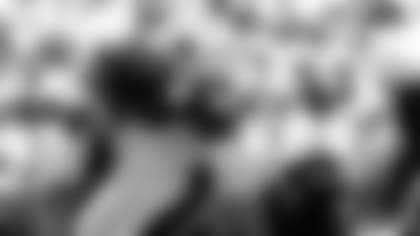 Grbac would be the 3rd straight KC QB acquired from the 49ers
If the past was any guide, most fans and media believed the Chiefs would go with Chris Chandler, who had been made available by the Houston Oilers, or Heath Shuler, also available by the Washington Redskins, when they went looking for someone to replace Bono.
If the team had no interest with either, there were indications that Oakland's Jeff Hostetler and Chicago's Eric Kramer might stir some. The Chiefs had already passed on Jeff George, who signed with the Raiders in a reported $27 million deal, and Rick Mirer, acquired by the Bears from Seattle for a first round draft pick.
With what remained to pick from, Chandler was the oldest and most experienced having nine years of NFL play behind him, including the prior two seasons as a starter.  He immediately drew public interest and a columnist wrote that had the Chiefs traded for him and drafted a quarterback, too, they "would have a veteran to hold down the fort until a youngster was ready."  This sort of logic had actually been tried before by the team, or so one might have checked.
Shuler, the third overall player taken in the 1994 draft, had been displaced by Gus Frerrote, a seventh round pick.  One local reporter upon hearing of a potential interest in Shuler wrote that he "has a chance to be the next Brett Favre." He had taken one snap in 1996. 
What made Grbac interesting beyond his knowledge of the West Coast offense and age was his free agent status.  He would cost the Chiefs no compensation to another team. 
Only two quarterbacks under 30 years of age had opened a game for the Chiefs in the Schottenheimer era:  Steve Pelluer and Mark Vlasic, but neither lasted long.
On the draft front, there were a number of candidates: Arizona State's Jake Plummer, Virginia Tech's Jim Druckenmiller, Cal's Pat Barnes, Florida's Danny Wuerfel or Colorado's Koy Detmer.
Grbac had looked to be a threat to start in San Francisco ahead of future hall of famer Steve Young in 1995.  He had played a total of 43 games for the 49ers, starting nine when Young was sidelined with injuries. 
His play in 1995 was so reassuring to the 49er brain trust that some were led to believe that Young's job was in jeopardy.  He was better than Young in completion percentage (69.4 to 66.9), yards per attempt (8.03 to 7.16) and passer rating (96.6 to 92.3).  He threw for 300 yards in three consecutive games that year. 
The next year he didn't turn many heads.  Young's job was safe.
Grbac's career up to the time he came to Kansas City showed 284 completions in 430 passes for 3,098 yards and a rating of 85.6 percent. 
He had great size, at 6'5", youth, turning 27 at the start of the Chiefs' 1997 training camp, and enough experience with a 6-3 record as a starter to give every indication he was a better all-around pick than the other available quarterbacks. Moreover, he was more accurate than Chandler and Shuler.
On the down side and with obvious comparisons to Bono sure to come, it could be said that both were big, not particularly mobile, and had had a good season followed by an unexceptional one.
Grbac knew what he was facing when he came to Kansas City and what was expected of him in light of Bono's struggles.  Leadership remained high on his list of priorities and he immediately attended off-season workout sessions, and could be seen kidding and laughing with his teammates.
Midwestern by birth and proud of it - a seemingly wise move given what had happened to Bono - he observed people here were, "a little more down to earth than they are in California." That was music to a Kansas Citian's ears.
He had picked Kansas City as much as Kansas City had picked him.  He wanted to be a starter now, and the 49ers couldn't produce that.  He said it was Schottenheimer who was the man most instrumental in his signing.  He saw "similarities between him and my father."
For his part, Schottenheimer repeated comments that sounded similar to earlier Chiefs coaches when he said:  "We were afforded the opportunity of getting a young quarterback who's got playing experience. Our primary objective was to establish the quarterback position. We feel he's an ascending player."
---
Next time: "Grbac gives us hope"