On Monday, for the 16th year, the Chiefs participated in Read Across America Day, a nationwide program that encourages all adults to promote reading among children. The event coincides with the 110th birthday of Theodor Seuss Geisel, known to many simply as "Dr. Seuss."
"Read Across America is a another way the Chiefs help giveback to the young people in the community," Chiefs CB Marcus Cooper commented. "This is a great opportunity for us to use our platform to promote kids to read and learn. I loved Dr. Seuss' books when I was growing up so it was fun to be able to read some of those books again these kids for Read Across America. "
Every year, the Chiefs visit a number of schools, promoting literacy by narrating some of their favorite Dr. Seuss stories. This year, although the Chiefs had planned on visiting 12 schools in the metro, due to weather conditions, many schools were closed. Only three out of the 12 schools scheduled remained open, so the Chiefs made the best of it.
"Although the weather was an issue today, the Chiefs Community Caring Team was still able to visit three schools in their stovepipe hats and read to students in Kansas City," Chuck Castellano, Chiefs Community Relations Manager noted. "The importance of Read Across America Day is that it's a great way to remind the youngsters of our community that it's important to read, work on your literacy, grammar and vocabulary."
The first group on Monday was the Chiefs Cheerleaders who visited Reach Out and Read, a non-profit organization that advocates for childhood literacy.
"Visiting the kids, reading with them, and listening to them was such a heartwarming experience," Chiefs Cheerleader Andrea commented. "It was such an incredible opportunity and I felt so blessed and thankful for the experience. Education and reading is such an important part of a child's life and being a positive role model and encouraging children to read is a way for us to truly make a difference in our community."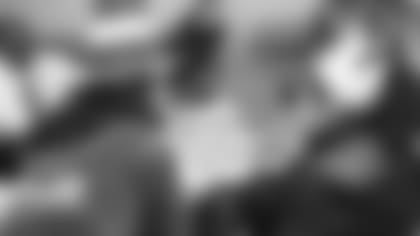 The second visit of the day was with Chiefs LB Josh Martin to the Kansas School for the Deaf. This is a K-12 school, located in downtown Olathe, Kansas. In 1866, it became the first school for the deaf established in the state of Kansas and today it remains the largest.
"It was a great experience and I loved reading a few Dr. Seuss books to these kids," Martin said. "I value education and think it's important for children to read in order to gain knowledge. It was different reading to children with impaired hearing, but reading brought us to a common ground, the translator helped and we put the book through a projector so they could all read along."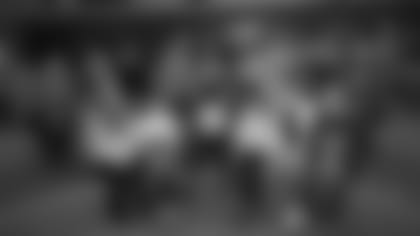 The last visit of the day was to Operation Breakthrough, which serves over 400 children daily from the urban core. The program helps children who are living in poverty by providing them a safe, loving and educational environment.
"I think Read Across America is such a great event and we're so glad that the Chiefs involve us in this because it's important for kids to learn to read," Sister Berta, co-founder of Operation Breakthrough, noted. "It's great for them to see their heroes, these Chiefs players, coming into their classrooms and reading to them. I think it's so important for our kids to know that the Chiefs and the community cares about them and wants to teach them to read."
The Read Across America activities are another example of the Kansas City Chiefs commitment to playing an active role in our community. Not only does this event have a positive influence on the youth of Kansas City but it also impacts the Chiefs.
"It was a special day being able to spend time with these kids," Cooper said. "I know it means a lot to them, you can tell it brightens their day, but it also means a lot to us. We are so thankful for the fans and their support and it's always a blessing to come out in the community and giveback."