The Chiefs had just 245 yards of total offense against the Titans on Sunday in their 26-10 loss.
Jamaal Charles carried the ball just seven times and had just 11 total touches in the game. Coach Reid pointed the finger directly at himself for the offensive struggles when speaking with the media on Monday—admitting he needs to do a better job.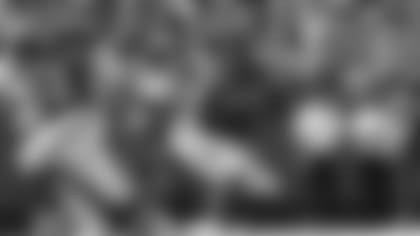 "I have to do a better job on my end of putting the quarterback and the rest of the offense in better position to make plays," Reid said. "Not giving [Charles] the ball more than seven times is negligence on my part."
Charles finished with seven carries for 19 yards and four receptions for 15 yards.
Moving forward, Reid said they simply need to acknowledge what happened, learn from it and then get back to work.
"We need to make sure the players see the game tape, go out and have a good practice," Reid said. "Then we learn from our mistakes and move on."
When asked specifically about what the Titans may have been doing defensively that led to the lack of touches, Reid said they still need to find a way to get Charles involved.
"They primarily went with Cover-3 look and/or a Cover-4 with a cheat safety look, both of which are good run-stopping coverages," Reid said. "They played gaps and played shooting the gaps and so on. It wasn't anything that should have deterred us off of the run game as much as we did."
Up front, Reid was encouraged in the way the offensive line played in the first half.
"I thought through the first quarter and a half, we had a bit of a flow going," Reid said. "We had some penalties that took some things away but I saw some positives there."
In the end, Reid said the team holds one another accountable for doing their jobs and that it all falls on him if the whole process isn't working.
"We all hold each other accountable and so I make sure that I teach the players and that's what we're here to do as coaches," Reid said. "There's nobody that knows better than a player if they're not doing their job to the best of their ability and so they take a lot of pride in what they do. We're all accountable. "My name is on this and this is my press conference and so I'm the one accountable when it's all said and done and then it goes from there."