Before joining the Kansas City Chiefs as a waiver-wire pickup in 2013, Ron Parker had been cut eight times by three teams over the course of just three years.
It's a story that has been told, but it's still hard to imagine now because Parker has been as important as anyone to the Chiefs' defense over the past four years. He's versatile, valuable and has been a constant in the Chiefs' secondary.
But his path was never easy.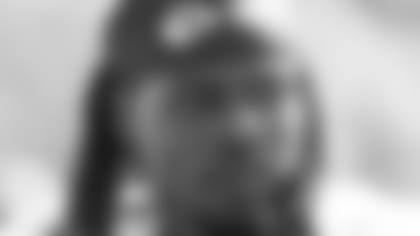 In 2011, Parker went undrafted out of Newberry College (SC), and originally signed with the Seattle Seahawks before spending time with the Oakland Raiders (2011) and Carolina Panthers (2012). He actually had three different stints with the Seahawks beginning in 2011.
One day, the self-described "shy" defensive back was approached by one of the Seahawks' defensive stars after practice.
"I just stayed to myself when I first got to Seattle," Parker explained. "I was just always by myself and kind of quiet. One day, Earl [Thomas] walked up to me and was like 'Man, you can come over to my house and just chill. I see you out there. You make plays on the field…and seem like a cool guy.'
"I just want to bring you up and teach you the ropes," Parker recalled Thomas telling him.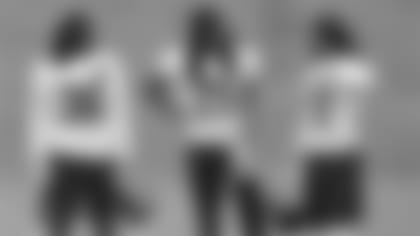 (From left to right - Ron Parker, Richard Sherman, Earl Thomas)
Thomas had been the Seahawks' first-round pick (No. 14 overall) in 2010 out of the University of Texas, and he has since been named a first-team All-Pro on four separate occasions (2012-15), but Thomas' willingness to reach out and help a teammate back then struck a friendship that still lasts to this day.
"I started going over to hang out, and then after that he just invited me to live with him," Parker explained. "At that time, I was on the practice squad, so it was all about saving money. [Thomas] didn't want me to spend my money, so I stayed with him and had no bills."
Parker, who started off sleeping on the couch, lived with Thomas for two years as he was constantly fighting for a roster spot—trying to prove what he could do at the NFL level. He appeared in just 10 games total between 2011-12, which included his stops with the Raiders and Panthers. He was eventually given the whole downstairs of Thomas' apartment, which included a game room.
It wasn't a bad way to live and save some money, but Parker was cut for the eighth time in his career by the Seahawks at the end of the preseason in 2013.
Although he wouldn't be out of work for long. The Chiefs picked up Parker on waivers on September 13, 2013. Despite the new team, Parker never lost touch with Thomas—the first guy to reach out and take him under his wing.
"We still talk every once in a while—every couple of weeks," Parker explained of he and Thomas. "I'll hit him up to ask about a quarterback or a specific player we're about to play, or vice versa. So, we communicate, just not as much because we both got work to handle during the season."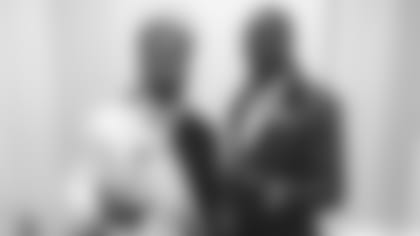 Last April, when Thomas was set to get married, Parker was there to be one of his groomsmen.
"I just knew whenever the time came for [Thomas] to get married, or whenever my time comes, we would be in each other's weddings," Parker, who laughed as he explained how the invitation to the wedding was nicer than he expected and came with a bottle of champagne, said. "It just made me feel some kind of way. We've just been bonded ever since we first met."
Over the past four years, Parker has helped lead a Chiefs' defense that ranks second in the league in scoring, allowing just 18.5 points per game. That number only trails the Seahawks (16.5 ppg).
Furthermore, Parker has worked all over the Chiefs' defense—spending time at safety, nickel and outside at cornerback. He's basically the Swiss Army Knife of the Chiefs' defense. He's amassed 210 tackles, seven sacks, seven interceptions, 39 passes defensed, five forced fumbles and three fumble recoveries, in his time with the Chiefs.
Even with that success over the past few years, Parker never forgets where he began his career, and those who helped him along the way.
"Just seeing the way those guys did things over there," Parker said of the Seahawks. "Those boys showed me the way…how to practice…how to be a pro, so I just have to tip my hat to them."
"He had some great tutors there," Chiefs coach Andy Reid added. "They have a tremendous secondary. When he came over here, he was able to bring some of that with him.
"By nature, he's kind of a quiet, shy guy, but he has done a nice job for us stepping up and being a good leader, and just a good, solid piece for us at safety."
Over the past two years, Parker has played 2,163 snaps for the Chiefs' defense, which is the most for any player on the team. He actually led the NFL in passes defensed by a safety last year with eight, and he ranks No. 1 in franchise history in all-time sacks by a defensive back with seven.
"He's one of the best team guys that we've had, period," Chiefs' defensive coordinator Bob Sutton said of Parker. "He'll do whatever we need to do to have a chance to win. He's played about every position in our defense."
Because of that versatility and willingness to do whatever it takes, Parker was rewarded by the Chiefs with a multi-year contract extension a couple of offseason ago, giving him the kind of financial security that players work their entire lives to earn. He didn't have an easy road, but he made it happen.
"[Thomas] was the first person that called me when I signed my contract," Parker explained. "We Facetimed and both laughed and talked about how I first slept on his couch and came from nothing, and he just said to look where I am now.
"He wanted to tell me to keep working and to say congratulations."
Parker's story is one of a true underdog.
"There are roadblocks through everybody's career and I think it's how you deal with them that matters," Sutton explained. "You look back and you root for [Parker] because of what he's done, you appreciate it."
Parker hasn't lost sight of where it all began, and now he's about paying it forward.
"That friendship (with Thomas) shaped me a lot," Parker explained. "When Marcus [Peters] first came in his rookie year, I did the same thing with him. Training camp, every time we had an off day, Marcus stayed at my house, and Phillip [Gaines] was the same way.
"I just tried to pass on the torch because I know that means a lot, and that intention can take you a long way."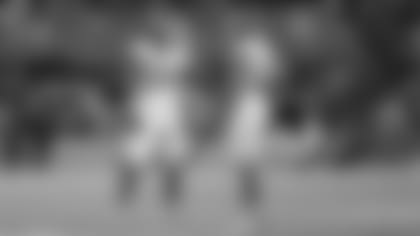 Peters won the NFL's Defensive Rookie of the Year Award in 2015, then followed it up with a first-team All-Pro performance last year.
"He looked out for me," Peters said of Parker's influence on him as a young player. "He was there whenever I needed something."
On Friday night, Parker will have the opportunity to play his former team—the team who initially gave him a shot back in 2011, and his good friend, Thomas, for the first time in Seattle since the 2013 preseason.
It's going to be special.
Two years ago, Parker faced the Seahawks at Arrowhead Stadium, and he and Thomas both showed-out in that game. Parker finished with 11 tackles, Thomas with 10, each leading their team.
While the stakes aren't as high this time around with it being a preseason game, it'll still mean something to Parker. "It always means something when you play a team where you first started," he said. "I can't wait."