The Kansas City Chiefs three-day rookie minicamp ended Sunday, followed by head coach Andy Reid addressing the media.
"First thing is first, happy Mother's Day to all the mothers out there," coach Reid said. "We've all got them and they are special, so happy Mother's Day to all. To conclude the camp, I was proud of the guys and their effort they put forward. Obviously, everybody doesn't make that next transition into tomorrow, but they came out here, they busted their tail and a lot of them that we have to let go here, might possibly have another chance either here or somewhere else. My word to them was 'continue to work, it is a great way to make a living,' and so I am sure they will do that. For the guys that do make it, we are starting back up tomorrow. Rookies can be here, and then we start phase three on Tuesday, so tomorrow will be phase two, kind of like what we have been doing the last couple weeks. Tuesday we will get into phase three....where we have a practice very similar to what we had today."
After the three days of practice, coach Reid and his entire staff will continue with the evaluation process, leaving no stone unturned.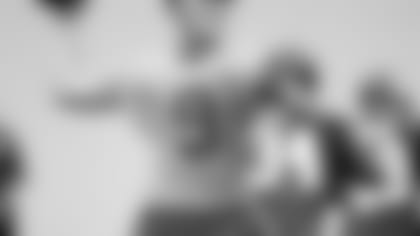 "Well, really you get two walkthroughs and you get three practices," coach Reid said.
"You want to do the best you can. We gave the kids a lot of reps. You do the best you can off of film study and how they take your coaching that you are able to give them. Our coaches, it doesn't matter whether you were the first pick or a college free agent, we don't care, we are going to coach them all the same. We have a chance to see how they pick it up and then we make our decision. Does that mean that the kids that you let go don't have a chance? No, some of them are going to have an opportunity somewhere else, but you do the best you can."
During the three-day camp, a lot was asked of the players, testing their work habits both on the field and in the classroom.
"Yeah, we throw a lot of words at them," coach Reid said. "It is like learning French overnight. It gradually gets better and everything slows down for them just a bit. Today it was a red zone emphasis and we got a lot of work in there. The other days were our base and nickel plays, so today they got a good look at the red zone stuff."
The Chiefs rookies were prepared to absorb anything and everything thrown their way.
"You can do a lot in three days, especially when you're practicing twice a day," Chiefs rookie Eric Kush said. "We can install the plays and learn them through practice, day one, and then clean them up through practice, day two; you can get a lot out of three days. You'd be surprised how much you can learn as a rookie in three days."
One of the guys picking things up quickly is top pick Eric Fisher, whose performance all three days impressed coach Reid.
"Eric, I thought he looked smooth," coach Reid said. "Every day he was a little bit better. You saw him become a little bit more comfortable at that spot. You can tell his athletic abilities. He is smooth, he is a big man that can move and bend. He can do it and move."
As for the players who are still looking for a job, coach Reid said he anticipates signing a few tryout players.
"Yeah, I think we will, but I have to get with Dorse [John Dorsey] and see," coach Reid stated. "But he had his guys out here, the three days, evaluating them and watching tape. He is meeting with them now, so I will see where that goes."
During practices and minicamps, you always see guys who tend to stand out, possibly earning future reps and more; coach Reid highlighted a few of those standout guys on Sunday.
"Tyler Bray had a nice day today; I think that is obvious," coach Reid said. "He made some nice throws down in the red zone. He has to continue to make progress, but he did some nice things. It was good to see [Sanders] Commings work at safety. He played a little bit of corner but was primarily at safety. It was nice to see the progress that he made as he went on. We feel like he can still play corner but that gives us the flexibility to play that free safety position."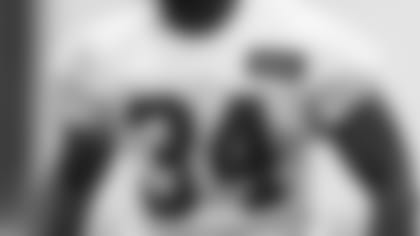 Tyler Bray was pleased with his minicamp performance but far from satisfied.
"It's a great feeling but we're all rookies here," Bray said of coach Reid's compliments. "If it was with the veterans, it might have been a little better, but I just have to keep working; I have to learn from Alex (Smith) and have him help me out."
Meanwhile, coach Reid's compliments of Sanders Commings seem to indicate that the rookie achieved his pre-camp goals.
"Just to impress the coaches mentally and physically, to show them how fast I can pick up the playbook and show them how well I can play on the field," Commings said.
As the players concluded practice, they headed for the cafeteria, where salad, pizza, pasta, beef brisket, fruit, water, Gatorade and much more were waiting.
Rookies will be in for some meetings on Monday, before the team's phase three of the offseason conditioning program begins on Tuesday.