We continue our Chiefs Rookie Recap series, featuring my conversations with each of the team's eight 2013 draft choices, in order, addressing a summary of their OTA and minicamp experiences, expectations for this season and more.
The Kansas City Chiefs selected Arkansas Razorbacks RB Knile Davis with their second of two third-round picks of the 2013 NFL Draft in April (96th overall). The power and speed Davis possesses, demonstrated during the 2013 NFL Scouting Combine, running a 4.37-second 40-yard dash and bench pressing 225 pounds 31 times, was just the start of what Davis trusts will be a memorable rookie campaign. After one of the team's offseason practices, Chiefs special teams coordinator Dave Toub spoke about Davis' abilities as a return man.
Following the team's 2013 offseason training program, Davis took some time to describe his past couple of months, addressing a wide range of topics.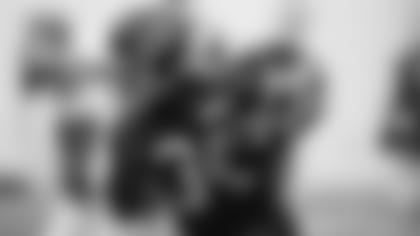 What was the team's offseason training program like for you?
Davis: "It was a learning experience. I had a good time, trying to learn the offense; I think I've come a long way and now, I'm just trying to get ready for camp."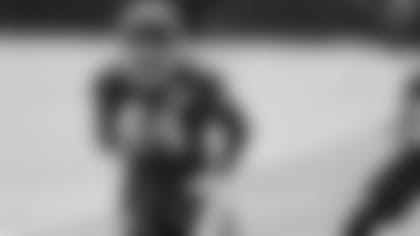 How will you spend your time off before camp?
Davis:"Just training to stay in shape, so I'll be ready to hit the ground running, when I get back."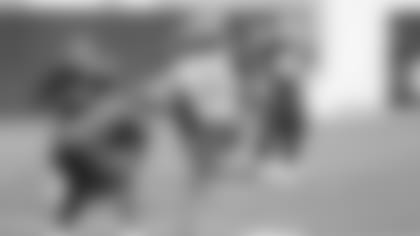 What excites you most about the 2013 season?
Davis:"It's my first NFL year; just to get an opportunity to do something I always wanted to do and it's just around the corner, which in itself is exciting."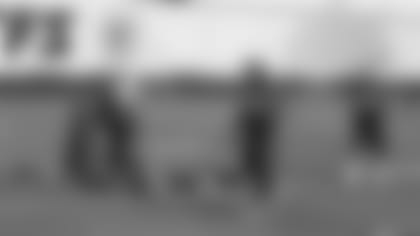 What was the takeaway message from the minicamp and OTA sessions?
Davis: "The number one message that's sent across the board for the whole team is to come to work; do the work, put the work in, because at the end of the day, it's going to help us in the long run. All the captains, all the veteran players, they really stress that.* *Take care of yourself, take care of your body, because indirectly, we all affect one another, so, just take care of yourself, so we can reach our goal."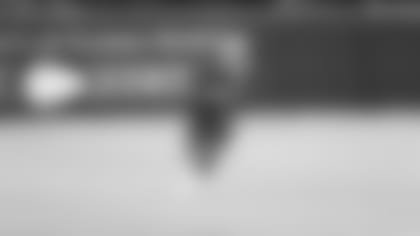 What was it like to experience the OTAs and minicamps with your fellow rookie class?
Davis:"We all had to learn the same things, as far as how it is to be a rookie and what is expected of us and we came through it pretty well."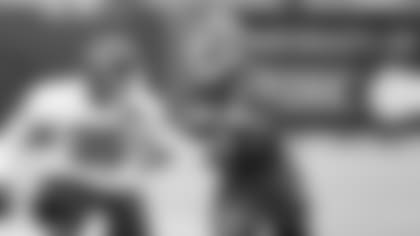 How would you summarize your entire Chiefs experience, thus far?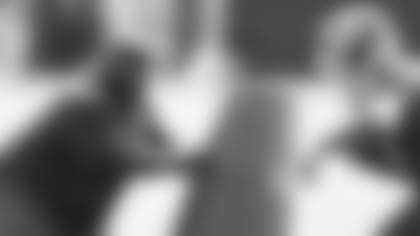 What's it like learning from Chiefs RBs coach Eric Bieniemy?
Davis: "We've had conversations about stuff on and off-the-field; he's really been like that father-figure to me, helping me and showing me different things, letting me know what I'm about to face. On the field, he's very hard on me; he's my biggest critic. He's a perfectionist, who is on me about the littlest details, but I know it's going to make me better and that's what he's here for; he's definitely doing his job."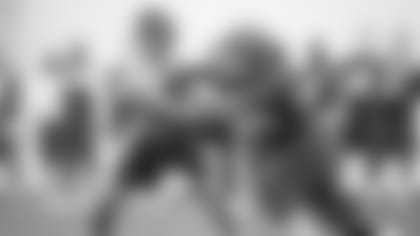 Are you noticing improvements in your game, since learning from coach Bieniemy?
Davis:"Just little things like keeping my arms pumping, he calls it 'arm in the square' because I had a tendency, when I first got here, to drop my arms and I would slow down, but he's shown me little techniques to help me get out of my cut, run faster, how to stretch the field and showing me the different concepts of why I'm doing it; not only did he tell me the detail and correct it, but he let me know why I'm doing it and I put it all together. The NFL is big on knowing what you need to do and knowing why."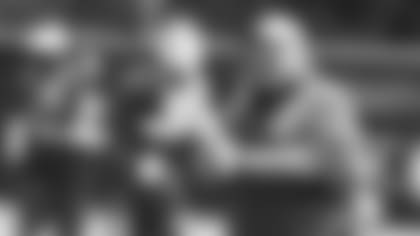 Speaking of your coaches, how would you describe Chiefs head coach Andy Reid?
Davis:"Players coach, a good guy, a guy you can talk to off-the-field and when I got drafted, I smiled, because I knew I was coming to an Andy Reid offense. I definitely think I fit here; it's a very versatile offense and I'm just glad to be a part of it."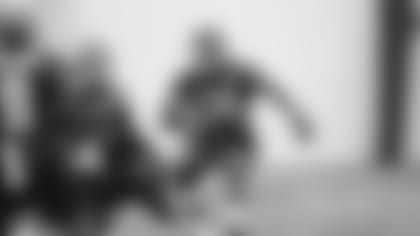 What are your personal goals for the 2013 season?
Davis:"The main thing to me is just learning everything, because when you know what you're doing, the game slows down on its own and you can focus in on what you need to do. The small part that I do have in the offense, I just want to get that right. I don't want to make any critical mistakes. I just want to do my part and help the team in any way I can this year."
The size, speed, strength and versatility of Davis as a running back and special teams threat has not only the Chiefs coaching staff and players excited, but also the team's countless fans. We're less than one month away from rookies like Knile Davis reporting to training camp first, along with the QBs, on July 22.
The Rookie Recap series continues on Monday, featuring the team's fourth-round pick, LB Nico Johnson.