The official free agency period doesn't kick off until March 16, but the Kansas City Chiefs have still been busy adding to their roster in recent weeks.
Kansas City has already signed 25 players to "Reserve/Future" contracts, which are specialized deals meant for players who were not on an active roster when the previous season came to an end. That pool of eligible players includes those who were on practice squads – including Kansas City's practice squad – at the conclusion on the 2021 campaign, which is why many of the Chiefs' "Reserve/Future" signees may look familiar.
These deals will officially begin when the new league year kicks off on March 16, but in the meantime, no other team may sign this group of players.
Here's a look at the 25 players currently under contract with "Reserve/Future" deals as of Feb. 8:
Wide Receiver Omar Bayless
Bayless spent the entirety of his two-year career with the Carolina Panthers prior to signing with the Chiefs in January. A standout in training camp for Carolina in 2020, Bayless suffered an injury before the campaign got underway and spent his rookie year on injured reserve. He was a member of Carolina's practice squad last season and has yet to appear in a regular-season game.
Franks appeared in six games for the Cincinnati Bengals after entering the NFL as an undrafted free agent in 2018. He most recently suited up for the Cleveland Browns, appearing in one game last season.
Wide Receiver Gary Jennings
A fourth-round pick of the Seattle Seahawks in 2019, Jennings has spent time with several teams during his young NFL career. After being waived by Seattle following the preseason, Jennings had a stint with the Miami Dolphins – appearing in one game – in addition to time on the Buffalo Bills' and Baltimore Ravens' practice squads as a rookie. He then spent last offseason with Indianapolis before joining the Las Vegas Raiders' practice squad for the 2021 season.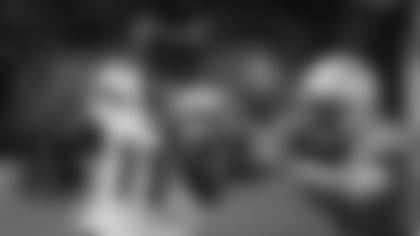 Running Back Brenden Knox
An undrafted free agent signee of the Dallas Cowboys this past offseason, Knox impressed during the preseason with 110 yards on 29 total touches. The Cowboys cut Knox before the campaign got underway, but he now has another shot in the NFL with Kansas City.
Defensive Tackle Lorenzo Neal
Neal, the son of the longtime NFL fullback with the same name, spent time with the New Orleans Saints and Denver Broncos last season as a rookie. The six-foot-three, 325-pound defensive tackle played his college ball at Purdue, recording 13 tackles-for-loss and four sacks across 30 career games.
Wide Receiver Mathew Sexton
Sexton spent some time with the Pittsburgh Steelers as an undrafted free agent last year before ultimately getting cut prior to the regular season. The intriguing thing about Sexton is undoubtedly his speed, as the former Eastern Michigan standout reportedly ran the 40-yard dash in the 4.30-second range at his Pro Day.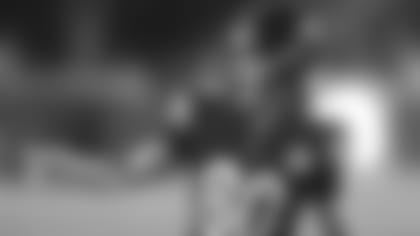 Defensive Tackle Darius Stills
The son of former Chiefs' defensive tackle Gary Stills, the six-foot-tall, 278-pound Stills spent some time with the Las Vegas Raiders last offseason after going undrafted out of West Virginia.
Wide Receiver Chris Finke
Finke, a former standout at Notre Dame, was with the Chiefs for much of the offseason last year before sustaining an injury early in camp. The 5-foot-10, 184-pound receiver – who earned the nickname "The Slippery Fox" in college – now has another opportunity to show what he can do with Kansas City this time around.
Defensive Back Dicaprio Bootle
Bootle, who signed with the Chiefs as an undrafted free agent last offseason, bounced between the practice squad and the active roster in 2021. He ultimately saw action in three games (Week 4, 15 and 16) while contributing primarily on special teams, but he did earn the opportunity to play 38 percent of the Chiefs' defensive snaps in Kansas City's victory over Pittsburgh in Week 16. Bootle recorded a team-leading seven tackles in that game.
Defensive Tackle Cortez Broughton
Broughton, a seventh-round pick of the Los Angeles Chargers in 2019, signed with the Chiefs' practice squad early in the 2021 campaign. Prior to joining the Chiefs, Broughton played in 11 games across his two seasons with the Bolts. He appeared in one game for Kansas City this season, recording three defensive snaps in the Chiefs' win over Los Angeles in Week 15.
Bushman signed with Kansas City's practice squad in early January after spending the majority of the season on Las Vegas' practice squad. He appeared in two games for the Raiders last year, logging 11 offensive snaps.
Wide Receiver Gehrig Dieter
A familiar name in Chiefs Kingdom, Dieter is entering his sixth season with Kansas City. Dieter didn't record any action last season, but he logged significant snaps on special teams as recently as 2020.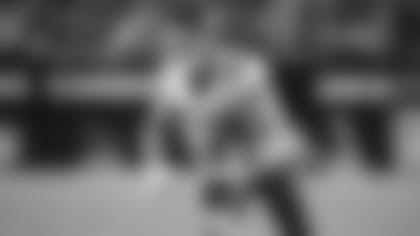 Defensive End Austin Edwards
Edwards is entering his second season with the Chiefs after spending the 2021 campaign on the practice squad. Before joining the Chiefs, Edwards spent the 2020 season with Atlanta's practice squad. He appeared in one game for the Falcons that year.
Wide Receiver Daurice Fountain
A former fifth-round pick of the Indianapolis Colts in the 2018 NFL Draft, Fountain earned a contract with Kansas City after a successful tryout last May and went on to compile an impressive preseason with 10 catches for 118 yards. He made the roster out of training camp and appeared in five games for the Chiefs in the regular season, contributing primarily on special teams.
Wide Receiver Josh Gordon
Gordon, who signed with the Chiefs in early October, caught five passes for 32 yards and a touchdown in 12 games (7 starts) with Kansas City last season. The 30-year-old receiver now enters his first full offseason with the Chiefs.
Harris is another name that will likely sound familiar, as he's appeared in 11 games for Kansas City over the last two seasons. The 26-year-old linebacker saw action in eight games last year, playing exclusively on special teams.
Offensive Tackle Roderick Johnson
A fifth-round pick of the Cleveland Browns in 2017, Johnson is one of the more experienced players on this list. He logged 28 appearances for the Houston Texans between the 2019-20 seasons, including six starts, before spending last year on the Miami Dolphins' practice squad.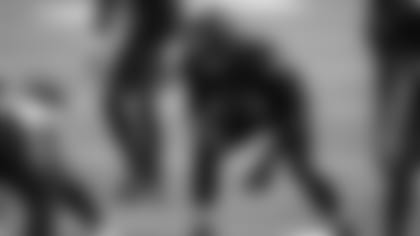 Key joined the Chiefs as an undrafted free agent last spring and went on to spend the 2021 season on Kansas City's practice squad.
Wide Receiver Cornell Powell
The Chiefs selected Powell in the fifth round (No. 181 overall) in last year's NFL Draft out of Clemson. He was waived following training camp but signed with the practice squad the next day, which is where Powell spent the entirety of last season.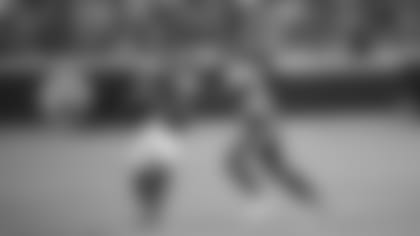 A former professional basketball player, Vital signed with Kansas City's practice squad in early September and remained there for the 2021 season.
An undrafted free agent signee back in 2020, Williams has spent each of the last two years on Kansas City's practice squad.
Defensive Back Brandin Dandridge
A Kansas City native, Dandridge tallied four interceptions for the Ottawa Redblacks of the Canadian Football League in 2021. Dandridge went to nearby Blue Springs South High School and played his college ball at Missouri Western State University, which is where the Chiefs hold training camp.
Tight End Nakia Griffin-Stewart
Griffin-Stewart joined the Chiefs' practice squad in early November before playing three offensive snaps in Kansas City's victory over Pittsburgh in Week 16.
Defensive End Jonathan Woodard
Another signee from the CFL, Woodard recorded 10 sacks for the Saskatchewan Roughriders last season. Originally a seventh-round pick of the Jacksonville Jaguars in 2016, Woodard has appeared in six career NFL games (all with Miami in 2018). He now has another shot at the NFL following his big season in Canada.
Wide Receiver Justin Watson
Watson joins the Chiefs this offseason following four years with the Tampa Bay Buccaneers, where he caught 15 passes for 159 yards and two touchdowns as recently as 2019. Watson was a fifth-round pick back in 2018 and served primarily as a significant contributor on special teams during that time.
Each of these players will now have an opportunity to show what they can do as the Chiefs' offseason program unfolds over the next several months.