It's a little known fact, or perhaps just a forgotten one, that the Kansas City Chiefs could have well been known as the Kansas City Royals football team shortly after the team moved here in 1963. 
A recent *Wall Street Journal *feature noted how the baseball Royals got their name from the American Royal and went on to tell readers just exactly what the "Royal" was and how it complemented a long-loved city tradition.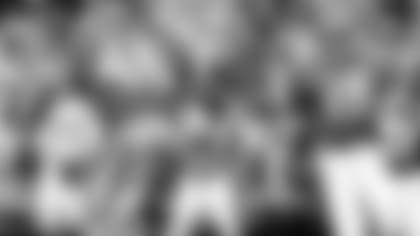 That tradition was in place when the football Chiefs came to town in 1963.
Shortly after arriving in Kansas City and setting up shop, owner Lamar Hunt gave thought to what he should call his team, giving serious consideration to keeping the name "Texans."  Cooler heads prevailed and Hunt, forever the marketer, held a contest to "Name the Chiefs" utilizing the local newspaper, the *Kansas City Star.  *The prize would be a car.
Some 4,866 entries were received and they came from 21 states as far-removed as Connecticut, Arizona, California, and New York.
All totaled there were 1,021 different names suggested and Chiefs was not the most popular. It was "Mules" and behind that came the name "Royals."  Animal names were always popular and 154 different ones were proposed. 
The shortest name was "Ox" and the longest the "Kansas City Mid-American Royal-Hearts."  So, you see the name "Royals" seemed to be in many people's minds. 
At the club's official debut August 9, 1963 in Kansas City, the team, the newspaper and the city's Chrysler dealers honored Mr. Everett L. Diemler as the winner of the "Name the Chiefs" contest.  He was not the first to suggest "Chiefs," but he had also come up with the most accurate guess as to how many season tickets would be sold between April 15 and May 1, 1963.
"That was the kicker," Diemler remembered.  "I came close with 5,711."
How did he come up with the name?  "I was working and saw it on a bill," he said matter-of-factly.  "So, I just sent it in."
Diemler was the warehouse manager for the Albert O. Jensen Furnace and Supply Company and he was presented with the keys to his new car by Lamar Hunt himself.