Now that the 22-year drought-ending celebrations have settled and the focus has been realigned to new sights, the Kansas City Chiefs have narrowed in on their next obstacle in the Lombardi race: the reigning Super Bowl champion New England Patriots.
This AFC Divisional Round game being held at Gillette Stadium will be the first postseason meeting between the teams, with the Chiefs coming in with a 17-13-3 record on the Pats in their 33 regular-season matchups.
"Voice of the Chiefs" Mitch Holthus hosted his weekly Chiefs Kingdom Radio Show on Monday night and had special guests Andy Reid and Pro Football Hall of Fame inductee Will Shields.
Here are a few highlights and quotes from the show: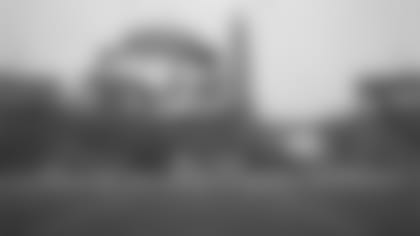 In the AFC Wild Card Round, the Chiefs were able to drop their coats in Houston, but temperatures should be similar to home in Foxborough. Temperatures are expected to be around 37 degrees. But the Chiefs aren't shying away from a little cold.
"Foxborough will be a little cold there. Not the indoor environment we had here. But we've attested in those type of elements. Potential chance of snow, which we're fired up about. Hey bring it on. Whatever you want to give us, we'll take. We've been around the world and back. So we're ready to go. And it's exciting" – Andy Reid (08:20)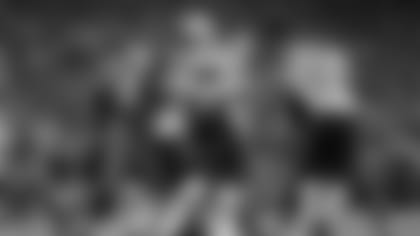 It's been the talk around both camps. The last time these two teams met, the Chiefs shut down Tom Brady and the Patriots, 41-14, at Arrowhead Stadium. But the Chiefs aren't focusing on past scores; they're focused on what's ahead.
"It's really two different teams. There are some carryover guys, but there are a lot of new faces there. Every time you play a team in the National Football League, it's a new experience. So they know what we do offensively and defensively… Likewise, we know what they do … I think it's important that you go out there and focus on your fundamentals and your techniques ... You exclude all the noise, whatever elements are presented to you. You get down and you get nasty … and you play good, competitive football. Make sure the guy next to you is with you. And you're rolling. And that's how the guys have gotten to this point, and I don't expect anything different." – Andy Reid (12:21)
BREAKING DOWN THE PLAYBOOK.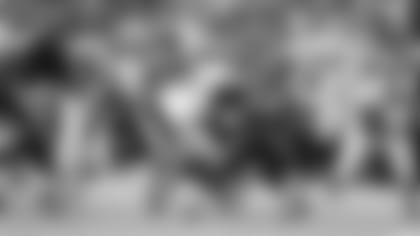 Tom Brady is 4-2 all-time against the Chiefs, including 3-0 at home. Breaking down the backfield is potentially one of the keys to the Chiefs success Saturday. But Kansas City's defense is ranked fourth in sacks with 47 for -290 yards and has forced 29 opponent turnovers on defense and special teams.
"They do a good job playing in the spots where they are. But they also move backfield guys … to mess up your blocking schemes to try to get you out of place. That's what they do to try to pull you apart ... so you have to communicate even more ... I think that's going to be one of the keys to the game. Sustaining your blocks longer. Fighting through the top ... You sort of let the chips fall where they may, and I think they'll fall in our way." - Will Shields (2:47)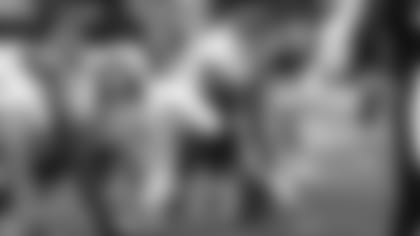 New England is second in the league in sacks, and sacks lead to better field position for the Pats. But not so fast. Accounting for zero holding calls this season, with offensive lineman Eric Fisher, the Chiefs have been 11-0 since he's been at left tackle. Protection of the quarterback will be the key in Saturday's game.
"They like to dictate what they do on third down. First and second, you have to get to a manageable position where you can either run or pass. If you get in long distances, that's what they want … Get those sacks and get pressure on the QB" - Will Shields (26:40)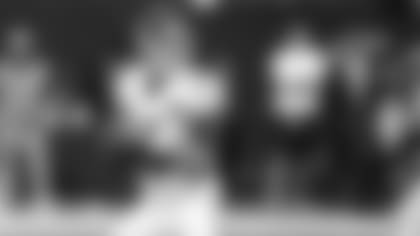 In his first and only matchup against New England, Alex Smith had a total of 248 yards and 3 touchdowns. He shows his athleticism being one of the most mobile quarterbacks, rushing for 498 yards on 84 rushes, ranked fourth most in the NFL and second amongst AFC quarterbacks. Smith has started 46 games in his Chiefs career and has thrown 61 touchdowns with only 21 interceptions, displaying his precision last week against the Texans with a 9-yard touchdown pass to Chris Conley in the third quarter.
"Our quarterback is playing very good football … He's completely the leader of that offensive unit. He's finding everybody. When he gets in the red zone he's decisive … Chris Conley comes in, hasn't run that play. And it was a special play for the Houston ball club. And the quarterback came back after a heavy play fake. Shot it into a tiny window, and Chris went and got it. So there was mutual trust between the two of them. Chris came up big in that one" – Andy Reid (11:09)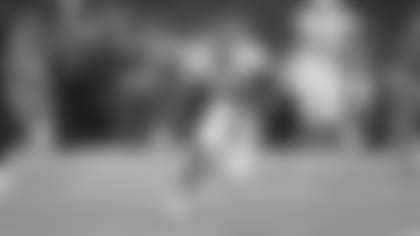 After coming down with the ball for a 7-yard gain Saturday in Houston, Jeremey Maclin was slow to get up. After a MRI Sunday, it was revealed Maclin suffered a mild high-ankle sprain and will be day-to-day for Saturday's game. Maclin accounted for 87 receptions for 1,088 yards in his first season in Kansas City, with 8 touchdowns.
"We all thought ACL, I sat there and watched the doc do the examination on him… but it wasn't, which is a good thing. Our doc is on top of it. He located it in the ankle, kind of a high-ankle sprain. It doesn't look like one of those nasty ones. But we'll see how he progresses through the week. He's in good hands … It will all work out for him when it's all said and done. We'll see how it goes through this weekend" – Andy Reid (13:50)
Knile Davis' 106-yard kickoff return was one for the books. Literally. Last week's matchup against the Texans was full of record-setting numbers. Davis' kickoff return is the longest in an AFC Wild Card, and the second-longest kickoff return in postseason history behind Jacoby Jones' 108-yard kickoff return in Super Bowl XLVII. But with 59:89 minutes left in the game, it was too soon to begin celebrating for Reid.
"That was huge … When he hit that thing nobody was going to catch him … Dave Toub was quick to remind me that when they were in the Super Bowl in Chicago they had the same thing happen and they ended up losing. So we had ourselves back humble again and got ready to go defense."  - Andy Reid (07:35)
Postgame facts and stats from the Chiefs Wild Card victory over the Houston Texans