The rankings - which were compiled by Senior Writer Pete Prisco - featured six members of the Chiefs overall and three in the top 20, including the top overall player in quarterback Patrick Mahomes. The 25-year-old Mahomes threw for 4,740 yards and 38 touchdowns in 2020, continuing what's been the greatest statistical start to a career for any quarterback in NFL history.
In fact, through 46 career games, no player has thrown for more yards (14,152), fired more touchdown passes (114) or compiled a higher passer rating (108.7) than Kansas City's young signal caller. It's for those reasons, among others, that Mahomes tops Prisco's rankings for a second-consecutive year.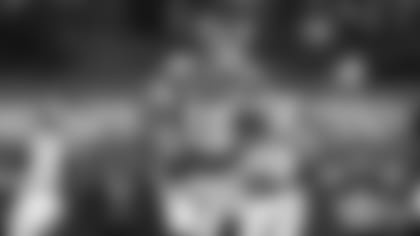 The next member of the Chiefs to appear on the list is one of Mahomes' favorite targets in tight end Travis Kelce, whose appearance at No. 5 makes Kansas City the only team to feature multiple players in the top five of Prisco's rankings.
Kelce compiled perhaps the greatest season by a tight end in NFL history last year, hauling in a franchise-record 105 catches for 1,416 yards and 11 touchdowns. His receiving yardage total was the most ever in a single season by a tight end.
Here's what Prisco had to say about Kansas City's All-Pro pass-catcher:
"He was second in the league in receiving yards with 1,416 yards, which is amazing for a tight end. He also had 11 touchdown catches on his 105 receptions. He is the best tight end in the league, on his way to the Pro Football Hall of Fame."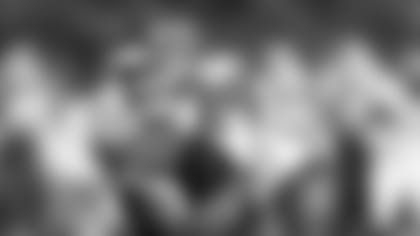 And speaking of star pass-catchers, wide receiver Tyreek Hill also appeared early on the list by checking in at No. 13 in Prisco's rankings. Trailing only Green Bay's Devante Adams (No. 7) and Buffalo's Stefon Diggs (No. 12) among wide outs on Prisco's list, Hill ranked second in the NFL last season with 15 touchdown grabs.
Remarkably, eight of Hill's 17 total touchdowns on the year (15 receiving, 2 rushing) covered at least 25 yards – the most of any player in the NFL and three more than second place.
The list then goes on to feature three members of the defense in defensive tackle Chris Jones (No. 30), safety Tyrann Mathieu (No. 34) and defensive back L'Jarius Sneed (No. 100).
Jones was once again one of the top pass-rushers in all of football last season - racking up 60 pressures, 28 quarterback hits and 7.5 sacks on the year – while Mathieu and Sneed combined for nine interceptions and 16 passes defensed.
The 29-year-old Mathieu - who earned a second-straight All-Pro nod in 2020 – ranked third in the NFL with six interceptions all by himself, trailing only Miami's Xavien Howard and New England's J.C. Jackson for the league-lead. Sneed, meanwhile, burst onto the scene as one of the top rookie defensive backs in the NFL after the Chiefs took him in the fourth round of last year's draft.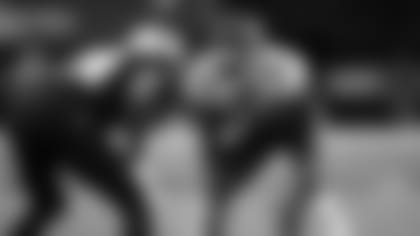 "The grades, stats and tape all agree: No rookie held a candle to Chiefs' cornerback L'Jarius Sneed."
All six players - from Mahomes to Sneed - handled a critical role in the Chiefs' return to the Super Bowl last season, and with the 2021 season inching closer by the day, Prisco's rankings are an exciting reminder that this squad has the potential to accomplish even more.