Kansas City Chiefs head coach Andy Reid provided an update on running back Jamaal Charles.
"Jamaal is in the MRI unit now," Reid said early Monday afternoon. "Nothing has changed from what I mentioned yesterday (preliminary signs of an ACL tear). We'll just get clarification today on exactly what it is, whether it's an ACL or not."
Reid explained how tough it is to potentially lose his starter at running back.
"You know you're not going to replace Jamaal," he said. "He's one of the best, really, when it's all said and done, one of the best in the history of the game, so that's not how you go about it ... You find out and exploit the strengths of those other players and that's the challenge as a coach-- to make sure you're putting them in a good position to do that. We've had some success at that position doing that. Knile [Davis] has had some big games for us here when he's been called on and Charcandrick [West] is getting better every week, so we can surely move forward and still be successful there."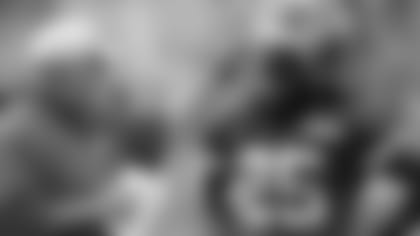 Reid said he spoke to Charles yesterday.
"He's obviously down," he explained, "but he's positive about coming back and getting himself back. That's where his energy will be directed now-- getting through the surgery and getting himself back to where he can play and that's where it should be. He's not a selfish guy. He feels like he let the team down. That's not the case at all. The other guys will step up and pick up where he left off."
Reid evaluated the RB situation if Charles is ruled out indefinitely.
"De'Anthony [Thomas] has running back possibility there too and experience," he said, "and then we got Spencer Ware on the practice squad who we know can play both tailback and fullback, so we'll look in house first before we go outside. I know John [Dorsey], I haven't met with him today, he's got workouts going on with other positions. I'll talk to him later today and see what his thoughts are, but we'd normally just look in-house first and then go from there."
Reid said Spencer Ware has worked very hard to get himself in the position he is.
"We thought he had a good preseason and training camp," he said. "He had an opportunity to play both spots, which makes them valuable, obviously. That's why we kept them. He's got good hands; he's a good blocker."
Reid said he thinks that the urgency of the team needs to be better.
"We all need to pick it up," he said. "You have to raise the level and you have to do it right now, like right now. That's how it works when you're 1-4. That's how it works ... This is a time that obviously your character is going to be tested. There are not a lot of people that are patting you on the back and saying how good you're doing, so you have to reach a little deeper and pull together and good things can happen when guys do that. "