Every Monday throughout the regular season, you can catch the "Voice of the Chiefs," Mitch Holthus, host his weekly Chiefs Kingdom Radio Show Monday nights at local Hy-Vee locations throughout the Kingdom.
This week, special guests Andy Reid and Spencer Ware joined Holthus at the Hy-Vee in Olathe, Kansas.
Here are a few highlights and quotes from this week's show: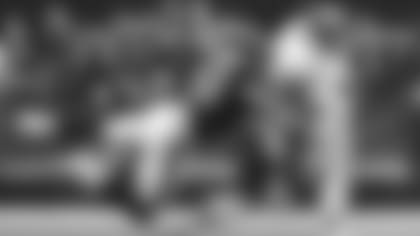 Much of Kansas City's woes came in the first half of the game against the Houston Texans— the Chiefs turned the ball over three times in the half, and accounting for nine penalties overall for 77 yards. Coach Reid spoke about the rough start in Houston:
"We always look in the mirror. So I start with myself, and make sure that I'm putting the guys in the right position to make plays, and players are given opportunities. You've got to take advantage of that. Those are things you can control. If you're in a position to make a play, then you need to keep the ball high and tight. And that's what you do after the catch so you don't fumble it. If you're jumping offsides or having holding calls, those are all things that need a little bit more concentration that you can take care of. If it's drops, you focus it all the way in the tuck. All things that we can take care of and will do that. That's the kind of guys I've got. So they'll make sure they correct those and get ready for a good Jets team coming in here."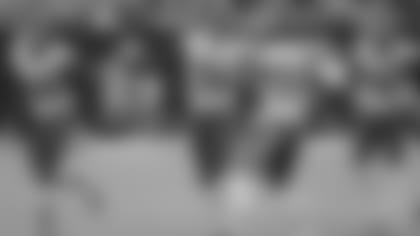 In the Week 1 matchup against the Chargers, the Chiefs allowed 155 yards to running backs. Last week against Houston, the Chiefs run defense allowed just 97 yards on 34 rushing attempts, giving up only 2.9 yards per carry. Here's coach Reid on the team's ability to stop the run defense in Week 2:
"I think the run fits were good. We held our lanes, our gaps. It was great gap control there. But at the same time, we were working on penetration and playing on the other side of the ball. It started with [Dontari] Poe and it kind of worked its way around from there. I thought everybody played a pretty solid game in the run game there. Can you do better? Yeah. We can always do better. But I was pleased with the way that part of the game went."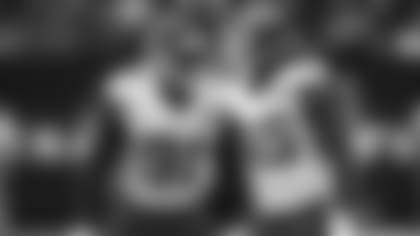 With the limited role of Tamba Hali and the absence of linebacker Justin Houston, the Chiefs have moved around younger linebackers on the front. While preparing for Jets running back Matt Forte, who's coming off of 59 touches in the first two weeks of the season, here's what coach has to say the linebacker group:
"I thought our linebackers did better this week than they did the previous week. I think that whole front seven raised their game up a little bit and played good football. I think they'll continue to build on that. Got a couple of young guys in certain positions there—that front in particular the linebacker spot. Got a good look at Dee Ford. Dee Ford played a good solid game. March played better than he did the week before- played a good solid game. Mixed in with veteran guys—Tamba, DJ, and Zombo, I thought they had a real solid football game."
RUNNING BACK SPENCER WARE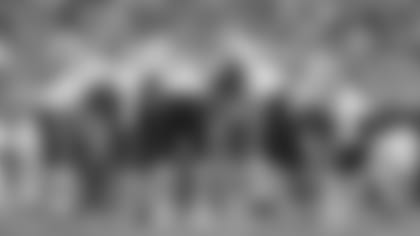 Despite the frustrations of the 19-12 loss against the Texans, Ware spoke on the Chiefs offensive unit going forward:
"We were fighting. Just had to keep the drive going. We kept hurting ourselves. It just felt like we weren't getting any breaks. But it's just crazy watching the game. It was kind of hard to sleep last night. Just watching the game over and over. The opportunities we still had to win was incredible. It just excites me about this year and as a team and as an offensive unit how much better we are going to become later on this season."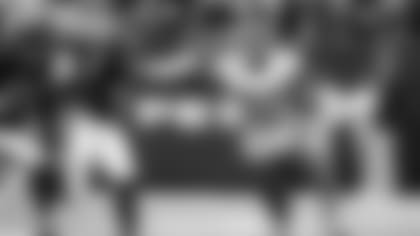 Ware accounts for three of Kansas City's top-yardage plays this season in runs and receptions. Ware spoke on his role and on how he fits in Andy Reid's West Coast offense:
"The thing I like about coach Andy's offensive system is that everybody is such a valuable key. Anybody can get the ball at any moment. That's something that we put detail in every single day to try to emphasize—catch and get up field. It speaks for itself. You see how we be running around out there on the field. He brings that backyard play and also that physical aspect to it. He's a fun coach to play for and I love everything that he's doing. We just got to finish."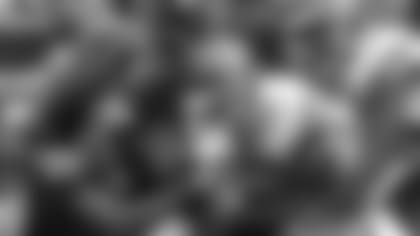 In just the first two weeks of the season, Ware is amongst the top running backs in the league, averaging 10.8 yards after catch per reception. Ware spoke on his ability to gain those extra yards in much needed moments:
"Every play is not over until it's over. With me playing quarterback [in high school], I know how I was running around back there, and I know how it was so vital for me and my receivers to be on the same page. So you have to believe and fight to the last itty bitty second. And that's every single play. And that's when great things happen. That's kind of how it happened."
Want to hear more? You can listen to Mitch Holthus' Chiefs Kingdom Radio Show* here.*