The Kansas City Chiefs had a dynamic 24-3 win against the New York Jets on Sunday.
This week, the "Voice of the Chiefs," Mitch Holthus, hosted his weekly Chiefs Kingdom Radio Show on Monday night at Hy-Vee with special guests Andy Reid and Travis Kelce
Here are a few highlights and quotes from the show following Sunday's win: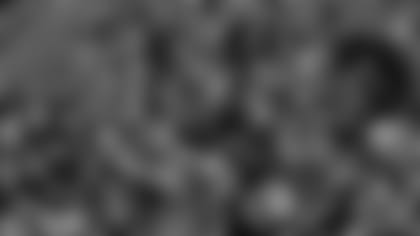 The Chiefs put on a stellar performance in the 24-3 victory over the Jets, scoring on offense, defense and special teams. Coach Reid credited the effort of all three phases to the Chiefs win.
"All-out effort on both sides. I thought the defense played extremely well, in particular, the back end with the secondary. They were outstanding. We had enough push in there to make Fitzpatrick feel uncomfortable. He's a good quarterback. And then offensively, that was a big challenge for our offensive line. I thought they stepped up and did a heck of a job and were productive. We've got to do a little better job in the red zone and finishing things off. And then special teams had a touchdown which I thought was great. It was just a good all-around effort by the boys."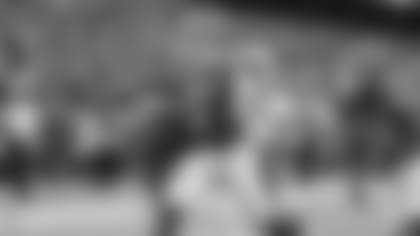 One of the most exciting scores of the game was a pick-six from 12-year veteran Derrick Johnson, who also racked up 11 tackles and two crucial defensed passes. Coach Reid spoke on Johnson's performance.
"It's ridiculous. You watch him out here at practice and you'll think he's 20 years old. He does every drill, 110 miles per hour. He's hooting and hollering. He brings energy every day. He loves doing this job here and treats it like he's a kid. And that's the way he goes and plays. He practices hard every day and then he goes out and he plays hard. It's a real tribute to him as a football player and the legacy that he's going to leave here someday in Kansas City."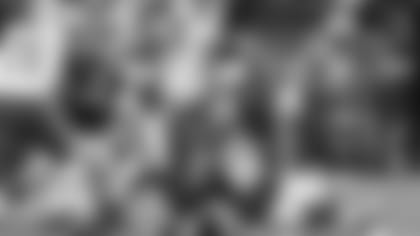 Many of Sunday's postgame storylines came from the Chiefs defensive performance. Despite forcing six interceptions and no sacks, Reid credits the defensive line in forcing the turnovers.
"The thing that's interesting there is that he was rushing to get the ball out. So that's instant respect for that front. And with that came these interceptions. There was a push always in his face where he had to move to make the throw, thus wasn't able to see those defenders that were in the lane there. So in a roundabout way, even though he wasn't on the ground, that defensive front had a big part in those interceptions."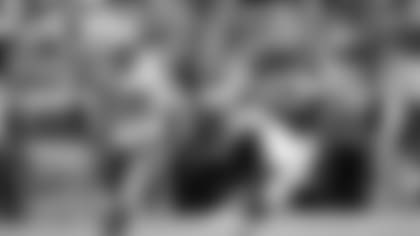 Tight end Travis Kelce was the first Chief to put points on the board in with a 12-yard catch and run in the second drive of the game. Marcus Peters' first interception set the tone for the team.
"Arrowhead was shaking right from the jump. It was fun to get rolling early. Unfortunately on the first drive we didn't put one in. But as soon as Marcus got the pick, and we got the chance to take the momentum in our hands, we had to capitalize on it. And sure enough, we had a play where I went in motion just to see what kind of defense they were in. And I went in a shallow-cross type route and from there it was just a party in the end zone."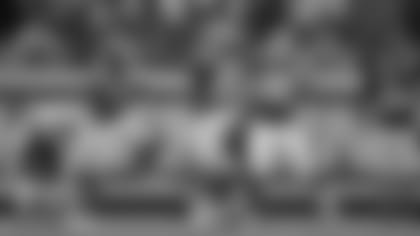 10 of quarterback Alex Smith's caught passes were to a tight end in the win against the Jets. Travis Kelce spoke on the highly involved tight end group and its dynamic.
"Our room is a walking mix-match. It just shows you the type of depth that we've been able to get. Not only at our position, but at all the potions. It's special in our room just because everybody is so athletic. You've got two college basketball guys that can jump out the gym and run down the field with any of them. And then you've got me and James who are just two football-gridiron guys that's just going to go out there and give you everything that we got."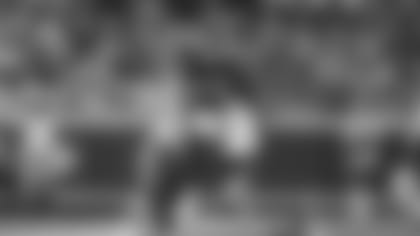 Aside from the four-tight end set the Chiefs offense ran, Smith passed to nine different receivers. Kelce spoke about Smith's ability with his offensive weapons.
"Alex is going to spread the ball around. He knows what the defense is going to present. He's a smart quarterback and he's going to get the ball to the open guy. And whoever is open is the one getting the ball when 11's back there throwing around."