It's the hardest time of the year for personnel guys across the NFL.
They work all year to scout, sign, evaluate and develop the best football players possible, only to make excruciating decisions when the rosters have to be trimmed to just 53 players.
For the Kansas City Chiefs and the rest of the NFL, there are two deadlines for roster cuts coming up, with the first coming on Tuesday, August 30, when rosters must be trimmed to 75 players, and then the final cut down on Saturday, September 3, when rosters must be set at 53 players.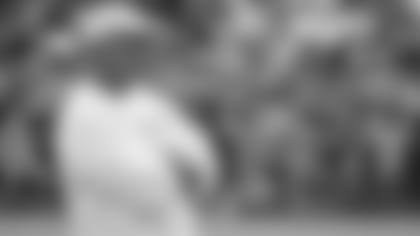 One of the first things personnel guys will tell you is that it's their goal to make this time of the year as hard as possible, meaning it's a good problem to have these decisions be so difficult, but that doesn't mean it's easy to tell a player that you like—that's done everything you've asked and given you everything they had—that their NFL dream is over, at least temporarily.
With the depth of the roster that Chiefs general manager John Dorsey and his staff have built over the past few years, there's a handful of players who won't make the 53-man roster for the Chiefs but will find themselves playing for other teams this season.
"I think it's the best that we've had – for me – as far as special teams talent," Dave Toub, the special teams coordinator for the Chiefs for the past three years, explained. "Whether it's returners, cover guys, linebackers, there's a lot of positions but I think we've got some good talent – however it shakes out, I think we're going to be in good shape."
The communication process between Toub, head coach Andy Reid, the coordinators and positional coaches, as well as the personnel staff, is frequent this time of the year as they look to trim down the roster.
"They know what my philosophy is by now," Toub explained. "The front office guys, I'm talking Chris [Ballard], John [Dorsey] and Andy Reid, they understand where I'm coming from. We meet all the time, we talk, we grade the players every day, every practice and after every game. We grade guys one through five at whatever position, and then I put a special teams grade on them.
"The position coaches put an offensive and defensive grade on them as well. It's open communication and everybody hears what everybody else says, which is important."
For Toub and the special teams units, the players are largely comprised of the backups on the offensive and defensive sides of the ball, whether it's linebackers, defensive backs, tight ends or receivers.
"My guys are always on the bubble," Toub added. "I love the competition; I love the depth that we have right now. I think Dorsey and his guys really did a good job putting some good players – with special team skills – on our roster.
"There are some spots that however it goes – whoever gets cut – I know that I'm going to have a good guy coming up."
When it comes to those last few spots on the roster, their ability to play special teams is often what makes the difference.
"I give my opinion on how good a special teams player is and if we have two players that are close as far as offense or defense, we refer back to special teams and we'll take the better special teams player," Toub added.
While most of the coaches and personnel staff understand how difficult this time of the year is in trimming down the roster, the abundance of talent actually makes Toub feel better that he's not having to fight for one particular player who might not be as strong on offense or defense, but that he really needs on one of his special teams units.
"Well it's less stress for me – worrying about if a guy is going to make it, that is if he's a key core player or not," Toub explained. "It also creates more competition. We're going to become a better football team because of the competition that we have."
Last year, the Chiefs had seven players who didn't initially make their 53-man roster but who spent time with other teams—either on the practice squad or 53-man roster—and with a group even deeper this year, that number may be even higher.
So while the last two preseason games provide a stage for the current guys to make their case for one of those last few roster spots, the rest of the NFL is watching as well.
"Those guys know that every rep that they put on tape is there résumé," Toub explained. "Everybody is looking at that – we talk about that all the time and the guys are showing it in the way they practice and the way they compete."