One in every ten African-Americans is a carrier of the trait and there's no known cure, though many people have probably never heard of it.
It's called sickle cell anemia - a blood condition that restricts the flow of oxygen in the body – and it's an enormous part of Kansas City Chiefs' tailback Spencer Ware's life.
"A lot of people in my family, most importantly my mom, have sickle cell anemia," Ware said on Monday. "It's something that's affected people really close to me. I carry the trait and I know some other players that are dealing with it, too."
In sickle cell anemia, according to the Mayo Clinic, "the red blood cells become rigid and sticky and are shaped like sickles or crescent moons. These irregularly shaped cells can get stuck in small blood vessels, which can slow or block blood flow and oxygen to parts of the body."
Ware carries the trait, meaning he doesn't have any medical issues himself, but he can pass along the disease genetically. His mom, along with others in his family, actually have the condition and have had to adjust their lives accordingly.
His mom, for example, can't travel to Kansas City because of the lack of adult treatment facilities in the area.
"My mom can't really come to games because there aren't any sickle cell adult doctors in the Kansas City area," Ware explained. "I just want my mom to be able to see her son play."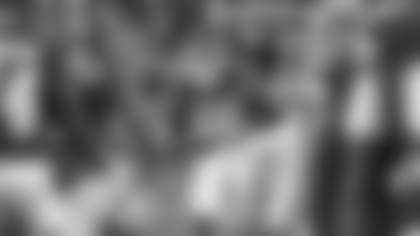 With that sentiment in mind, Ware decided to do something about it this offseason with the creation of the Spencer Ware Sickle Cell Anemia Foundation.  
"It's in the early stages. I have my first event on April 26, the first day of the NFL Draft, and that will be to raise money for and to bring awareness to those with sickle cell," Ware said. "I want to make people aware of the actual disease."
From there, Ware is hopeful that increased awareness will lead to a brighter future for those with the disease and other conditions that are largely overlooked.
"The goal is to help people in this world," Ware said. "The foundation not only wants to bring awareness to sickle cell, but also to be there for others and to be a backbone of support for other causes that most people may not know about."