Wednesday morning couldn't have started off any better for Chiefs K Ryan Succop, who found out mid-morning that he was named the AFC's Special Teams Player of the Week.
Succop met with the media in the Chiefs locker room and was asked what the award means to him.
"It means we won," Succop said. "That's how I look at it. That's a team award; it means that we won on Sunday, which is huge."
In his fifth season from South Carolina, this is Succop's third Special Teams Player of the Week Award, topping Lawrence Tynes (two) and Pete Stoyanovich (two) for the most Player of the Week awards by a Chiefs kicker, since the accolade was instituted in 1984. He most recently won the award in 2011 (Week 15).
"I've been really blessed to work with a lot of great people here," Succop said. "Obviously, having Dustin Colquitt and Thomas Gafford is huge, snapping and holding for me. The line's doing a great job blocking. Chiefs special teams assistant Kevin O'Dea and special teams coordinator Dave Toub, these guys coaching me, I give them all the credit."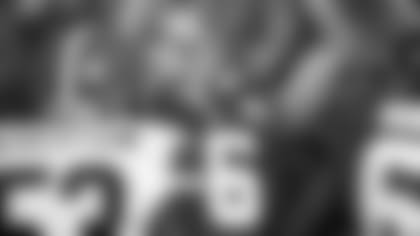 Thomas Gafford knows why Succop has won the three player of the week awards.
"I'm pumped for him, because he works so hard," Gafford said. "He's trying to be perfect. He's striving for perfection. For him to get an accolade like that, it just shows the hard work is paying off; you can't let up. I'm pumped for him. He deserves it. The guy puts in a lot of time and effort at perfecting his craft. He's not there, but he's getting closer. That's the same outlook he has on it."
Succop described his approach to each and every practice.
"Every single day, I'm going out there trying to get a little bit better," Succop said. "If I can do that, get a little bit better each day, learn something new, I feel like I'm still a young guy, learning all the time. Kevin O'Dea's pouring knowledge to me and I'm picking up little things along the way and hopefully I'll continue to work and continue to get better."
While perfection is Succop's goal, when things don't go as planned, the former South Carolina kicker moves on confidently.
"You just have to bounce right back," Succop said. "When you talk about confidence, we always pray for peace, before the games. I don't worry if I've missed the last one, because I've prayed for peace. I'm going to go out there and be free and just try to get it done."
Succop converted three of four field goals and two PATs for 11 points in Sunday's contest, moving him into fourth place in franchise history for most-career points, passing TE Tony Gonzalez (462).
CHIEFS RECORD BOOK - MOST POINTS, CAREER
1.         1,466      Nick Lowery             1980-93
2. 1,231 Jan Stenerud 1967-79
3. 500 Priest Holmes 2001-07
4.          465        Ryan Succop             2009-13
5. 462 Tony Gonzalez 1997-08
•    Succop's three field goals tied for an AFC-best in Week 8 (Nick Folk).
• His two field goals of 40 yards (42, 40), tied for an AFC-best last week (Folk).
• Succop registered 11 of Kansas City's 23 points for the game.
• With :22 seconds remaining in the fourth quarter, Succop connected on a 40-yard field goal to extend the Chiefs lead to 23-17.