History is made every single day.
Count the hours, the minutes, the seconds—chances are in that time frame, someone has done something first or something has happened that was the first of its kind.
January 11, 1970 was no exception. That was the day the Kansas City Chiefs gave the AFL the final say in Super Bowl IV.
"A day before the game [safety] Johnny Robinson asked me if I had watched film of the defense," said Len Dawson, former Chiefs quarterback and Super Bowl IV MVP. "I said, 'We could move the ball and put points on the board against these people. They're a good defense, but we have a very good offense.
"I asked him about their offense, and he said, 'I'll tell you the truth. I've been looking at the film all week long and I think we might shut them out.' That was the difference between Super Bowl I and Super Bowl IV. We really believed we could win."
Though it would be their second Super Bowl appearance, the Kansas City Chiefs made history that day—the kind of history that turns mere men into legends and fuels a franchise for the next 50 years.
"That was the best team we had had," Dawson said. "When you look at the players on that team, particularly on the defensive side of the ball, there are five defensive players that are now in the Pro Football Hall of Fame. We all wanted another opportunity to get back there, and we had it down in New Orleans.
"The Minnesota Vikings had a good team and a good defense, but not nearly as good as ours."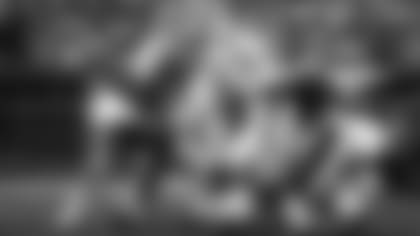 Minnesota was 12-2 heading into the showdown and deemed 12-point favorites. They had made National Football League history by outscoring opponents 379-133 in the regular season.
They also boasted one of the best defenses the game has ever known.
On the other hand, the Chiefs rested at 11-3 and were cast as the underdogs.
But in a league where respect is earned, Kansas City set out to complete what they had started in 1967.
"We felt very much equal to the NFL and this was a great chance to show it," said Mike Garrett, former Chiefs running back. "The Minnesota Vikings were one of the best defenses they had.
They were considered a great team, so it was very important to show that we could beat them and prove that number one, the Chiefs were good, and number two, the AFL as a whole was good."
In the preseason, the Chiefs had gone 6-0 and beat four NFL teams including the Vikings.
But the Vikings were no longer playing like it was the preseason.
Throughout the regular season, the Vikings defense put up great numbers with even greater players to claim them. The team's defensive line included the likes of Gary Larsen, Jim Marshall and Pro Football Hall of Famers Carl Eller and Alan Page. All four of these men made the Pro Bowl that year.
"They were a dominating defense," Garrett said. "I thought, 'I better run as fast as I can and as low as I can to avoid anybody on defense. Offensively, they were not the juggernaut, but you won championships with the defense."
Minnesota's defense had tallied 50 sacks on the year. For that, they were labeled "The Purple People Eaters."
"Our focus was to not make any mistakes and to capitalize on their mistakes," said Fred Arbanas, former Chiefs tight end. "Be aggressive out there and if you get a chance to hit someone, go ahead and hit him. It's not like on offense today. We had to fly into guys and knock them off the line to make the hole. We knew we had to be real aggressive and stayed aggressive the whole game."
And with only one week to prepare for the final championship game as an AFL team, head coach Hank Stram worked to find a way to honor the legacy Lamar Hunt had built with his league.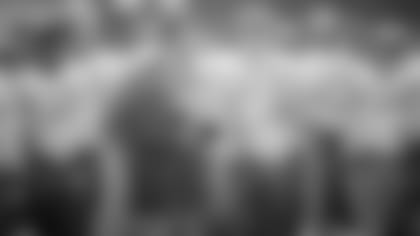 "Coach had gotten us ready mentally and physically," Arbanas said. "We felt good about going into the game; we felt we could hold our own. Stram had put together a good offensive and defensive strategy, and we went out there with a lot of confidence and got after it.
Kansas City had finished second in the AFL that season to rival Oakland, the same team they beat to make it to the Super Bowl.
But the biggest mistake the Vikings could make was to expect a franchise born of innovation to stop writing its own history.
"As a team, as players and as an owner, we had always encoded ourselves where no ink had ever been written," said Curtis McClinton, former Chiefs running back. "We were comfortable in that flow. We knew we were capable of doing it because that was our history, the history of Lamar and the history of the American Football League."
Lamar Hunt had gotten his team this far. Now, it was time to turn a city into champions.
In 1970, tickets to the Super Bowl cost a mere $15. The game was played at a neutral site: Tulane Stadium in Louisiana. Neither team would have had the advantage of playing there before.
On a dreary day in January, Super Bowl IV kicked off.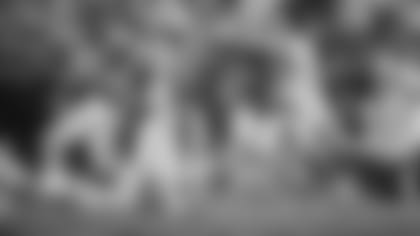 "It's hard to explain," Arbanas said. "Playing in a regular professional football game, when you get introduced to go on the field, you feel like you're about 10 feet off the ground running out there on the field.
"For the Super Bowl, it's even more so. The thrill of being introduced to play in the biggest game of the year is almost unexplainable."
The Chiefs 1970 defense featured five future Pro Football Hall of Famers: defensive end Buck Buchanan, linebackers Bobby Bell and Willie Lanier, defensive tackle Curley Culp and cornerback Emmitt Thomas.
Together, the Chiefs defense would rack up 48 sacks on the season and lead the AFL while falling just two shy of Minnesota in the NFL.
And if reaching the quarterback wasn't enough, their 4-3 defense held Vikings running back Dave Osborn to just 15 yards on 7 carries, his longest falling short at 4 yards.
"Minnesota had the best defense I'd seen in a long time, even through playing against Green Bay in the first Super Bowl," Garrett said. "I was just hoping we would be able to score enough points to win. But the key to it all was our defense was so good. I was thinking they could possibly shut out the Vikings—that's how much faith I had in our defense."
Thomas and safety Johnny Robinson would combine for a total of 115 interceptions in their careers. Likewise, Thomas stole an interception in each of his professional seasons except his rookie year until he retired in 1978.
Defensive ends Jerry Mays and Aaron Brown kept the Vikings quarterback Joe Knapp in check, providing pressure and forcing an offense to unravel.
On the other side of the ball, the Chiefs had two future Pro Football Hall of Famers in Dawson and kicker Jan Stenerud.
"I remember Jan Stenerud. 'Sidewinder' was on the 50-yard line, and he was going to attempt a field goal," Dawson said. "I'm looking over at their bench because I was the holder for him, and they're looking quizzically at him. He made it, and you could just see their jaws drop wide open like, 'This guy can kick it from midfield?' That was a big play, just to see the reaction they had on their sidelines when Jan made that first field goal."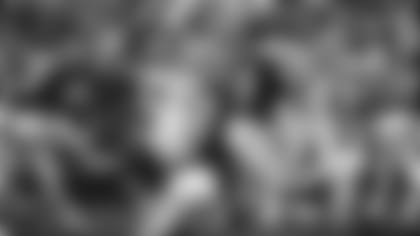 Stenerud racked up three field goals on consecutive drives to start the Chiefs 9-0 after the defense forced Minnesota to punt. Then, in the final drive before the half, Garrett ran in a 5-yard touchdown—the famous 65 Toss Power Trap.
Minnesota remained scoreless after two quarters.
The Vikings seemed to have their fire refueled entering the second half, opening it with their first score of the game. But the Chiefs would answer immediately on a 46-yard touchdown pass to wide receiver Otis Taylor.
"My favorite memory was watching Otis catch that ball on the sideline, put a move on Earsell Mackbee, then outrun [Ed] Sharockman to the goal line," Arbanas said. "I had run a shorter pattern so when the ball was thrown, I got to be someone just observing what Otis was doing."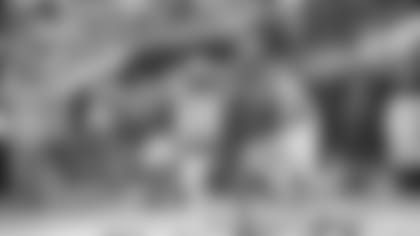 When the game ended with Kansas City on top 23-7, an era ended with it.
And as fitting as only this game could be, Super Bowl IV would be the last AFL game ever played.
"What was special about them was that they were the last connection to essentially one of the premiere moments in American sports history," said Bob Moore, Chiefs historian. "Certainly, back then, it did not have the cache that it carries today. But it was the first, and there's only ever going to be one first. That was it. That's what made them an important part of it."
The Dallas Texans-Kansas City Chiefs 10-season record was the best of any team in the league at 92-50-5 overall. Likewise, Stram became the only man to serve as a head coach throughout the entirety of the AFL's history.
"We were always a real close team, not just that particular year," Arbanas said. "It didn't matter what color you were, you still bummed around together. You were buddies, like brothers.
"We all more than liked each other. We all just about loved each other."
Per the Hunt family, the Chiefs held a reunion for the Super Bowl I and Super Bowl IV teams during Week 2 to help open Arrowhead for the 2015 season. On the night of the Thursday Night Football game against the Denver Broncos, the Chiefs honored their heroes.
"It was wonderful," Garrett said. "I hadn't seen some guys for 30 or 40 years, and it was nice to see them. It was like we just resumed where we left off. We started making fun of each other and laughing a lot."
The former teams met Wednesday night before the first Red Thursday to be honored by the Hunt Family.
The original Chiefs Kingdom.
"We share something that only we can share," Dawson said. "We were the ones that were in it, we were the ones that performed, and we were the ones that got away with a victory.
"You never forget things like that."