The Super Bowl is right around the corner! If you still need some delicious recipes for the big game, we've got you covered.
Some of the Chiefs employees chimed in and submitted their favorite recipes.
Hot Chicken Win Dip
Submitted by Anne.
2 8oz. softened cream cheese
3/4 cup Frank's hot sauce
3/4 cup Chunky Blue Cheese dressing
2 cups diced grilled chicken (Easiest to get the grilled chicken from the grocery salad bar)
2 cups of shredded sharp cheddar cheese
Mix the cream cheese and Frank's hot sauce
Add the blue cheese dressing, chicken and shredded cheese
Bake for 30 minutes at 350.
Serve with tortilla chips or celery sticks
Double recipe for a larger group (10 people)
Jalepeño-Corn Souffle
Submitted by Molly.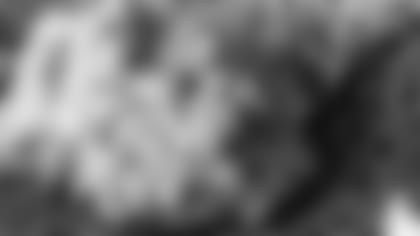 4 C fresh corn (frozen is okay)
6 lg. eggs
2/3 C cream
3 T flour
1 Chopped Anaheim chilie
2 C grated cheese (cheddar, jack or both)
1 t salt
½ stick butter
In a large bowl whisk eggs and add cream, salt, flour, chilies and cheese.
Puree 3 C of the corn and add to the egg mixture along with remaining corn
Put butter in baking dish and put in preheating oven
When butter is melted and add corn mixture
Bake at 350 and check after 30 min
Smoky Ranch Dip
Submitted by Leah.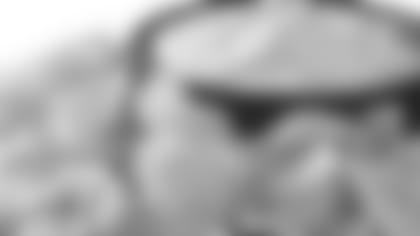 1 (1-oz.) envelope Ranch dressing mix
1 1/2 cups light sour cream
2 teaspoons finely chopped chipotle peppers in adobo sauce
1 teaspoon adobo sauce from can
Potato chips or assorted raw vegetables
Whisk together first 4 ingredients
Cover and chill 30 minutes
Serve with chips or assorted raw vegetables
Hot Artichoke Spinach Dip
Submitted by Dacy.
1 (14 ounce) can artichoke hearts, drained
1/3 cup grated Romano cheese
1/4 cup grated Parmesan cheese
1/2 teaspoon minced garlic
1 (10 ounce) package frozen chopped spinach, thawed and drained
1/3 cup heavy cream
1/2 cup sour cream
1 cup shredded mozzarella cheese
Preheat oven to 350 degrees F (175 degrees C). Grease a 9x13 inch baking dish
In a blender or food processor, place artichoke hearts, Romano cheese, Parmesan cheese and garlic and pulse until chopped, but not ground
In a medium bowl, mix together spinach, heavy cream, sour cream and mozzarella cheese.
Stir in artichoke mixture
Spoon into prepared baking dish
Bake in the preheated oven for 20 to 25 minutes, or until cheese is melted and bubbly
---
Aramark also shared some of their recipes that Kansas City fans love!
Big Smoke Jerk Chicken Nachos
Extreme big smoke jerk nachos with chicken, scallions, cheese and jerk spice.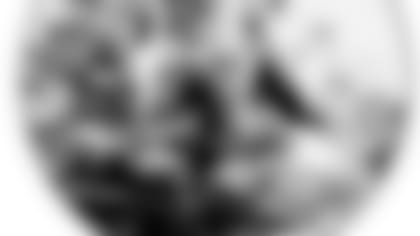 Chicken (boneless/skinless), 8 oz.
Jerk Spice, 3 oz.
Tortilla Chips, 12 oz.
Your Favorite Cheddar Cheese Sauce, 8 oz.
Pico De Gallo, 8 oz.
Scallions, 4 oz.
Sour Cream, 4 oz.
Cole Slaw, 8 oz.
Coat outside of chicken jerk seasoning, approximately 2 oz.
Grill or bake chicken to an internal temperature of 165 degrees
Shred chicken into bite size pieces - set aside
Mix sour cream with remaining jerk seasoning, approximately 1 oz. - set aside
Heat cheddar cheese sauce
Dice scallions - set aside
Prepare or use prepared cole slaw - set aside
Line platter with tortilla chips, top with: chicken, cheese sauce, pico, scallions, sour cream and cole slaw
Royal Bacon Blue Dog
A hot dog topped with blue cheese sauce, chopped bacon and red onion.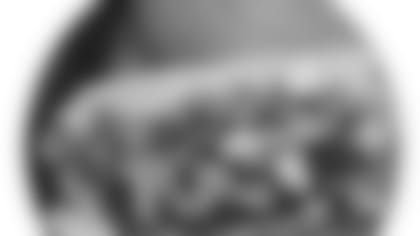 ¼ lb All-Beef Hot Dog
1 Gourmet Hot Dog Bun
1 ounce Blue Cheese Crumbles
1 ounce Cooked Bacon Bits
½ ounce Red Onions, Diced
1 ounce Blue Cheese Dressing
Cook hot dog on a grill until it reaches an internal temperature of 165 degrees
Place cooked hot dog in gourmet hot dog bun
Top hot dog with 1 ounce of blue cheese crumbles
Add 1 ounce of cooked bacon bits on top of hot dog
Sprinkle with ½ ounce of diced red onions
Top with 1 ounce of blue cheese dressing
Arrowhead Tailgate Stack
The Tailgate Stack is burnt ends topped with beer cheese sauce, malted beer grain syrup, bacon and a fried egg, served on a piece of fry bread.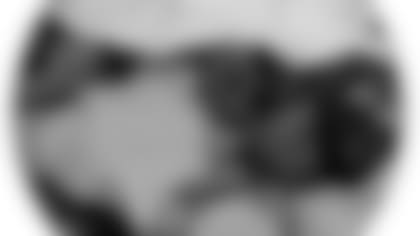 Smoked Brisket, Chopped and heated 24 oz
Bacon 12 slices
Eggs 6
Cheddar cheese sauce, warm 1 ½ cups
Malted Beer Grain Syrup, warm 1 ½ cups
Fried Bread 6 pieces
Fried Bread
All-purpose flour 3 cups
Baking powder 3 tsp, heaping
Salt ¼ tsp
Milk ¾ cup
Water as needed, approx. ¼ cup
Oil as needed for frying
Malted Beer Grain Syrup
Malted grains, milled 1 lb
Water 3 qts
Sugar 2 cups
Mix flour, baking powder, and salt
Mix in milk
Add water as needed to bring all ingredients together and form a dough
Divide into golf ball size balls, approx. 3 ounces
Press into a flat circle using your fingertips
Fry in 350 degree oil, approx. 2 min on each side until golden brown
Bring water to a temperature of 160 degrees
Place grains in an insulated cooler or ice chest
Pour water over grains a little at a time, stirring as you add the water
Cover and let sit for 1 hour stirring about every 20 min
Strain out liquid. Bring to boil and reduce to 2 cups
Mix liquid with sugar and heat until all sugar is dissolved
Fry bacon and over-easy egg
Place 4 ounces of brisket on 1 piece of bread and drizzle all with ¼ cup syrup
Add ¼ cup of cheddar cheese sauce, 2 slices of bacon, and 1 over-easy egg
Serve with a knife and fork
KC Short Rib Melt
A fan favorite from Arrowhead Stadium.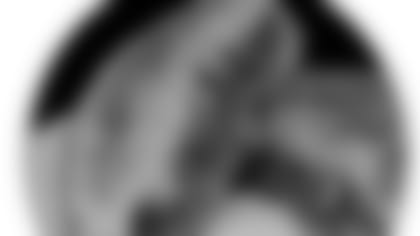 Short Rib Meat 2 lbs
Salt 2 tbsp
Pepper 1 tbsp
Oil, canola as needed for searing
Onion, chopped ¼ cup
Carrots, chopped ¼ cup
Celery, chopped ¼ cup
Garlic clove, minced 3 ea
Thyme 1 tbsp
Bay leaf 1 ea
Merlot ½ cup
Beef stock 2 cups
Tomato sauce 8 oz
Corn starch as needed for thickening
Grated Parmesan 1 cup
Granulated Garlic 1 tbsp
Dried Parsley Flake 1 tsp
Dried Basil 1 tsp
Dried Chive 1 tsp
Texas toast 16 slices
Caramelized Onions 2 cups
Slice Havarti Cheese 8
Sliced White American 8
Butter, melted 1 cup
Season short ribs with salt and pepper
Sear in pan with oil and remove
Add carrots, celery, and onions and cook until tender
Add garlic, thyme, bay leaf, and deglaze with wine and stock
Add meat and cook until the meat is fall apart tender
Remove short rib and shred
Thicken liquid with cornstarch and add to short rib
Combine Parmesan, granulated garlic, parsley flake, basil, and chive
Brush one side of each slice of bread with butter and dip the buttered side in parmesan mix
Place American cheese on the unbuttered side of bread
Place 4 oz of short rib on cheese
Place ¼ cup of caramelized onion on short rib
Place 1 slice of Havarti cheese on onions
Place slice of bread on top, unbuttered side on the inside, parmesan and buttered side facing out
Griddle the sandwich on each side until the parmesan forms a golden brown crust