Even in the offseason, KC Wolf continues to make visits to loyal Chiefs fans. This year, KC Wolf is playing Cupid and is delivery special gifts on Valentine's Day. Whether it's your spouse, girlfriend, friend, or kids, this is a great way to make a lasting memory on Valentine's Day.
The Chiefs mascot, KC Wolf, will be making Valentine's Day deliveries this year and will be available to make surprise visits on Thursday, Feb. 13th, Friday, Feb. 14th, Saturday, Feb. 15th and Sunday, Feb. 16th.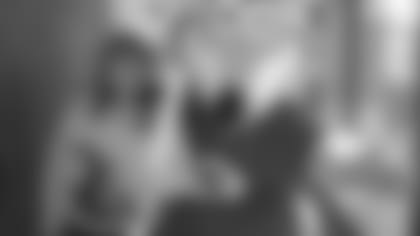 KC Wolf will be delivering a Valentine's Day package, which includes:
• A surprise visit to the home or office
• Heart shaped box of chocolates
• Autographed picture of KC Wolf
• Souvenir photo of the ccasion
• Your choice of a KC Wolf stocking cap, a KC Wolf Children's Book or a Chiefs Cheerleader Calendar
For more information or to schedule a surprise visit, call KC Wolf at (816) 920-4212 or email dmeers@chiefs.nfl.com.
Orders must be received by February 13, 2013 and there are a limited number of deliveries so schedule your visit today!