We're currently in a month that is popular for several reasons, including the start of a new league year in football, Major League Baseball's Spring Training and of course, March Madness, just to name a few. March is also still months away from the kickoff of Kansas City Chiefs training camp.
Until then, the Chiefs coaches will continue game planning for the upcoming season, which includes two games each against our AFC West rivals (Broncos, Chargers and Raiders), as well as:
New England Patriots
New York Jets
Tennessee Titans
St. Louis Rams
Seattle Seahawks
Buffalo Bills
Miami Dolphins
Pittsburgh Steelers
Arizona Cardinals
San Francisco 49ers
Just like in 2013, the team will rely on a three-phase effort to give it the best shot at accomplishing the goal of winning a Super Bowl title.
Matt Nagy enters year two as the Chiefs QBs coach and instantly identified a bonus for this year's squad, when OTAs, minicamps and training camp begin.
"The good thing for us is the fact that now, we have video," Nagy said. "Before, when we came here, a lot of us offensively, we were using film from Philadelphia, trying to show and teach our offense to the quarterbacks, and Alex (Smith), in particular; now, we have a full year of Kansas City Chiefs plays; it's nice to be able to go back and teach off of that."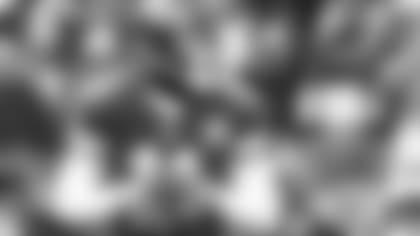 As for Alex Smith, Nagy described what impressed him most about the team's QB.
"He's a winner," Nagy said. "When you produce and you win football games, which he has done throughout his whole career, that's a huge reflection of who you are as a person and as a player. He's not a real vocal guy, but when he has to be vocal, he will. He's just really poised; he never gets too high and he never gets too low. When you look into the details of the actual position, protecting the football, ball security, he kept his interceptions down, he kept his fumbles down, which helps the defense (and) in turn, that helps out the defense; it's something that he's going to continue to be great at and it helps us out as a team."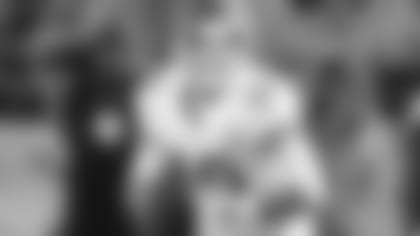 During each of the practice weeks, throughout the 2013 season, Nagy would enter the QB meeting room, filled with three signal callers that each brought various experiences to the team.
"You have a guy in Alex Smith," Nagy said, "who's a number-one draft pick in the NFL and he comes in as a starter and then you have Chase (Daniel), who comes in and has learned from Drew Brees in New Orleans, the last several years; he has come in and understands where he's at and how he fits with the team and he has a great relationship with Alex.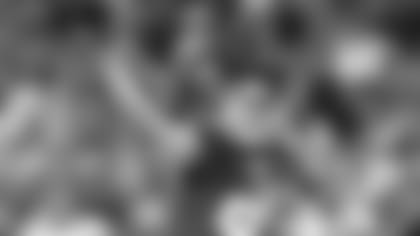 And then, Tyler (Bray) coming in as a younger guy, with not as much experience, he gets to see how you handle yourself as a professional, how you do the little things, not so much on the field, but on Monday and Tuesday, when no one is watching, seeing what it takes to make a great QB."
When asked how much motivation this Chiefs team has to improve in the offseason, as we near the 2014 campaign, Nagy quantified the amount in two words.
"A lot," Nagy said. "We all felt how much that hurt in Indianapolis, players, coaches, fans, staff, to lose that lead and go out of there with a loss, that stung and the expectations here of coach Reid are to win the Super Bowl, it's not to get to the Super Bowl, it's not to make the playoffs, it's not to have a good record; he wants to win the Super Bowl and that's what he's wanting these guys to understand and believe and now they see in one year, we can get there, remember that taste that we had and know that we're close. We're not there yet, but we're close and we can really make it happen."
That's exactly what Chiefs fans are hoping for, watching their team making it happen in 2014.