There is no longer an offseason in professional football with minicamps, authorized team workouts and mandatory strength and conditioning constituting the year-round profession that the NFL is today. But once upon a time, players held jobs when the season ended and kept them until the start of training camps.
This was especially true in the early days of the league when salaries were not as over-the-top as they are now and players lived among the ordinary folk.
For instance, linebacker EJ Holub (1961-70), Cotton Davidson (1960-61), Johnny Robinson (1960-71) and Jack Spikes (1960-64) did promotional work for the H.D. Lee Company out of Dallas in the early days of the franchise. This was Texas after all, and jeans were the natural "uniform" of any self-respecting Texan.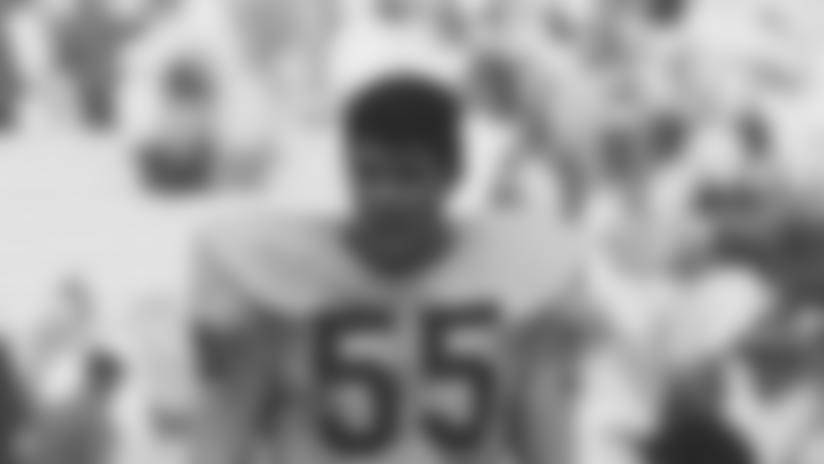 Arthur Payne, head man of Dallas' division of the company in 1962, was quick to give credit to the Texan quartet for much of the success of Lee Riders in the first two years of the Texans existence.
Chris Burford (1960-67) did PR work for Mercantile Bank and Len Dawson (1962-75) was an off-season employee of Old Security Insurance. Walt Corey (1960-66) taught school at the same junior high as Boston Patriots' defensive back Ron Hall.
Max Boydstrom (1960-61), who came out of retirement in '61, still kept his other job as a sales rep for Hunsaker Trucking Company and defensive tackles Paul Rochester (1960-63) and Ray Collins (1960-61) comprised a 500-pound-plus carpet-selling team.
Who would dare to turn them down?
It also wasn't unusual for players to return to the classroom – or even the coaching sidelines – of their alma maters in the early '60s, well before their playing careers ended.
Fullback Jack Spikes, who suffered an injury during the '61 Texans season, went back to finish up at TCU and Smokey Stover received a fellowship and returned to graduate school at Northwest Louisiana in 1963. Curtis McClinton (1962-69) joined the coaching staff at Kansas in the spring of '62 as did Abner Haynes (1960-64), who tutored running backs at Texas Southern.