The Kansas City Chiefs 2013 regular season is officially in the rearview mirror. The Chiefs arrived early Friday morning at the University of Kansas Hospital Training Complex, where after a team meeting, they went through their weekly pregame walkthrough in preparation for Saturday's AFC Wild Card matchup against the Indianapolis Colts.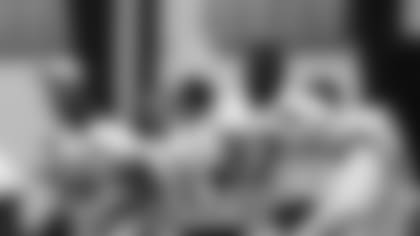 Chiefs LB Derrick Johnson's focus has been evident all week and for a purpose.
"We have to take that confidence back that they took, when they came to Arrowhead," Johnson said. "They took a little confidence back with them, after winning the game. As a defense, we know that we can play a lot better, so, we plan to do that."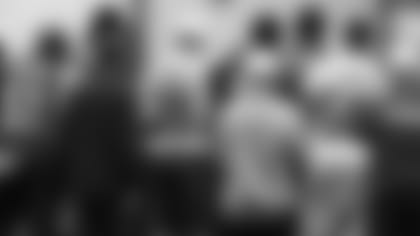 As I walked into the building this morning, the mood was even more businesslike than usual, which is the way it should be, according to Chiefs QB Alex Smith.
"They're all individually different," Smith said of playoff games. "None of them are the same. No one game—each week, the matchup is different. I mean, these are all of the best of the best teams. There are not many weak areas on these teams. They all really play good football and there's a reason they made the playoffs. All of these games are very different. All of the stakes get raised. There is no tomorrow, so certainly, it's normal to get pretty jacked up for these games, you should be."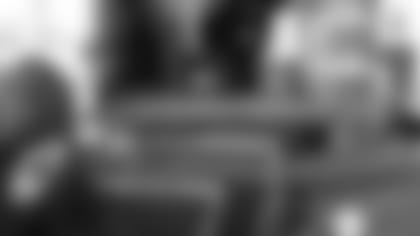 After the walkthrough, it was time for the players to change into business-casual attire for the trip to Indianapolis. Before we could go anywhere, the best equipment manager in the league, Allen Wright, led his crew, helped by assistant groundskeeper Shane Vittengl (pictured above), loading the players' bags, Gatorade and other necessities for the biggest game of the year.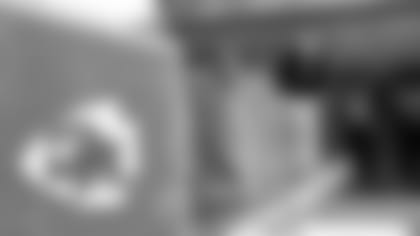 Bus trip from One Arrowhead Drive to Kansas City Airport (MCI) = 31 miles
Flight from Kansas City Airport to Indianapolis, IN = 505 miles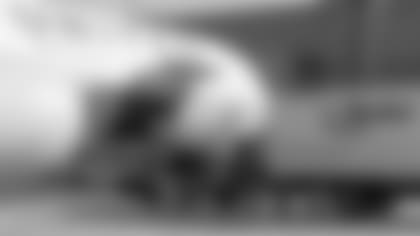 And thanks to our 65 TPT team, here's what things looked like for the Chiefs, as they touched down in the city they hope to leave tomorrow, with a victory in hand.
Among the tasks on the team's agenda Friday night were a team meeting, dinner, as well as obvious rest for today's AFC Wild Card matchup at 3:35 p.m. CT.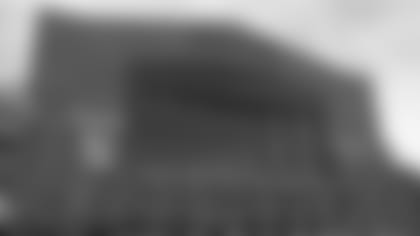 I went for a morning run to check out the Chiefs worksite today, Lucas Oil Stadium, where in 2011, Chiefs WR Dwayne Bowe posted seven receptions for 128 yards and two scores in the team's 28-24 victory against the Colts.
"The guys that have been here before know what it takes to win now," Bowe said. "It takes a loss or things like that to happen for you to know where you need to go. We've been having great preparation all week and we'll be ready on Saturday."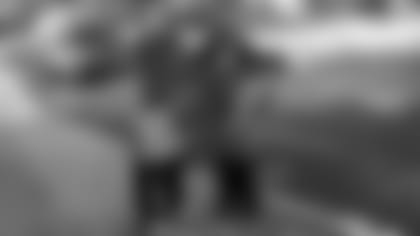 While outside of Lucas Oil Stadium, it was again proven that members of Chiefs Kingdom are everywhere, always willing and ready to support the team!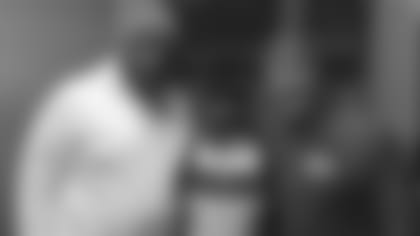 Also during the Lucas Oil Stadium visit, I had the true privilege of meeting Mr. and Mrs. McCluster, proud parents of our Pro Bowl PR, Dexter McCluster. Here are the punt return records Dex broke this season, sure to make his parents proud.
CHIEFS RECORD BOOK - PUNT RETURNS, SEASON
1.  58               Dexter McCluster      2013
J.T. Smith 1979
3. 51 Tamarick Vanover 1995
Tamarick Vanover 1999
5. 50 J.T. Smith 1981
CHIEFS RECORD BOOK - PUNT RETURN YARDS, SEASON
1.  686             Dexter McCluster      2013
2. 640 Tamarick Vanover 1999
3. 612 J.T. Smith 1979
4. 581 J.T. Smith 1980
5. 540 Tamarick Vanover 1995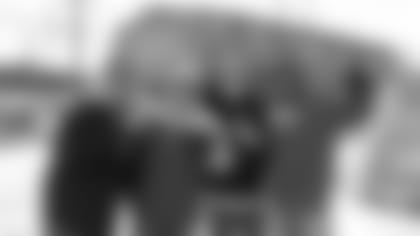 Just hours away from the 3:35 p.m. CT kickoff, more members of Chiefs Kingdom arrived at Lucas Oil Stadium, showing passion for their favorite team!
I'm getting ready to head to the stadium and will post another update, before the biggest game of the year.
Check out how Chiefs LB Derrick Johnson described his emotions, heading into today's game.
Wouldn't miss this opportunity for the world. GAME DAY in Indy, going to be a special one. Turn Up!!!! — Derrick Johnson (@superdj56) January 4, 2014
The Chiefs have arrived at Lucas Oil stadium and we're set for the game!