Back in April, months before NFL teams were packed for training camp, 12 Kansas City Chiefs were at Arrowhead Stadium in order to shoot the 2016 version of the "A Year of HOPE Calendar."
The calendar is produced through Braden's Hope, a foundation whose mission is to raise childhood cancer awareness and funds for research grants to hospitals or research institutions in the amount of $100,000.
Deliece Hofen, who is a cancer survivor and has a son named Braden with childhood cancer, started the foundation and the calendar.
"It's amazing to be back here with the Chiefs," she said in April. "This is always such a warm, friendly, fun team to work with. The guys are absolutely fabulous with the kids and it's just an exciting day for all of them."
For the calendar, each Kansas City Chiefs player is paired up with a "childhood cancer hero."
This year, Braden teamed up with Chiefs defensive tackle Dontari Poe.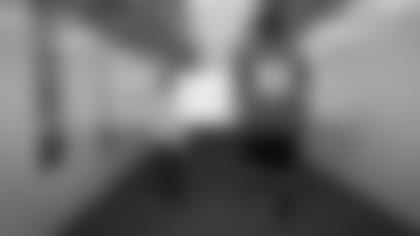 "He has energy," Poe said. "He's a lively kid, he's always smiling, he's mocking what I'm saying, he's jumping around. He knows the process and he knows we're just having fun and he gets everything he can out of it. It's great doing it with him."
For "childhood cancer heroes" like Braden, meeting a Chiefs player is quite a thrill.
It's not every day that these children have an opportunity to spend time at an NFL stadium with a professional football player.
While the calendar that's produced indeed helps to raise funds, the day of shooting means more to the children than anything.
The "childhood cancer heroes" get to walk around Arrowhead Stadium and on the field, striking different poses for their designated month of the year.
"What I think people don't know when they just see a calendar is how much those kids talk about that shoot for the rest of their lives," Deliece added. "Every time you talk to one of these kids they're like, 'Oh man, I got to be with one of the Chiefs players one day and I got to hang out and play football with them!'
"It is such a memory for that family, and this is something that they're going to tell for generations and generations about the half hour they got to spend with Travis Kelce. It's a big deal for these families."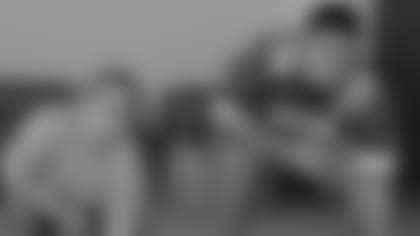 Eric Fisher, who was teamed with a young girl named Caysha, understands the impact it can have.
"Honestly, I never even think I met a professional athlete growing up," he said. "I remember you'd see somebody like that and what an awesome experience that was. For them to actually meet us and hang out with us, I think that must be a great experience for them."
---