With the sun shining, a cool breeze blowing and thermometers gauged in the mid-to-upper 70s, the Kansas City Chiefs, minus their veteran teammates, took to the practice field on Wednesday. As always, the team led by Chiefs head coach Andy Reid is focused on improving, in every facet of the game.
Shortly after the team's workout began, from under the media tent, I watched coach Reid masterfully move between both practice fields to observe, correct, teach and lead, ultimately getting the most out of his players, regardless of position.
For example, coach Reid watched Chiefs QB Alex Smith take reps at one end of the field, followed later, at the other end of the field, by working with QBs Ricky Stanzi and Tyler Bray, evaluating as they threw to receivers. Before the next horn sounded, coach returned to Alex Smith and Chase Daniel for more one-on-two instruction.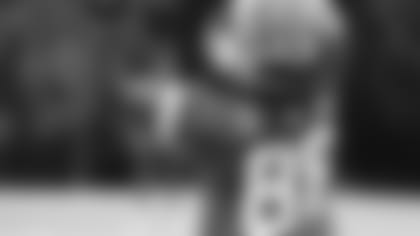 The next phase of practice showed Andy Reid and his best. Watching a play develop and not speaking until it was completed, coach stopped the entire drill, walked with Chiefs WR Junior Hemingway, teaching him and the other players on offense a lesson.
"It means a lot," Hemingway said. "It shows that he wants everything done in a precise way. He wants us to be on the same page with him, with everything. Everybody wants to get better. Everybody wants to do everything right because of his involvement of what we want to do. He's looking for our best interest. He wants us to have the same success every time we step on the field."
Hemingway specified what his head coach was telling him during their conversation.
"The don'ts of the routes," Hemingway said. "Looking where you're not supposed to look or (being) too tight on  a certain route and when I'm out there running a route, I'll run it (and) already know what the problem was, so when I go talk to him, we're both on the same page."
The attention to detail by coach Reid is paying off, as shown by new Chiefs WR Donnie Avery, who pulled in an Alex Smith pass for a TD in the back left corner of the end zone, one of the day's best grabs.
"It was a pretty ball," Avery said. "Glad we have a great QB like that. It's great being here, building chemistry with Alex, before the vets come in. I'm getting some extra reps and that's a good thing."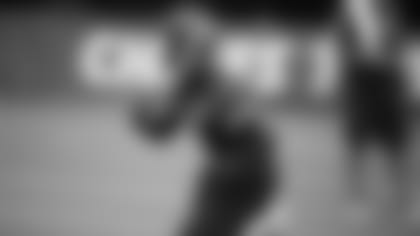 As for the Chiefs veterans, Avery welcomes their arrival, especially of his fellow WRs.
"Of course," Avery said. "Those guys, they're animated. They bring the energy."
Coach Reid's attention to detail continued throughout practice and included the LB group.
"I personally like that because, he has an interest in what everybody's doing," Chiefs LB Chad Kilgore said.
"The LBs will be doing drills and he'll be over watching; the d-line are doing drills, he's watching. He's not directly involved with the drills or anything but, he's over there watching. It seems like he's taking mental notes of the players and what you're doing."
Soon enough, coach Reid will be watching over his entire current roster, as veterans report on Thursday by 2 PM CDT.
After Wednesday's practice and a trip to the cold tub for most of the players, the team had lunch, went to meetings and then will break for dinner, followed by a team meeting tonight, before practice resumes Thursday at 8:45 AM CDT.