Mention the names Doug Baldwin and Jermaine Kearse a year or so ago to even the most obsessive NFL followers and you were liable to get a blank stare. Mention Malcom Smith and you would receive a similar response.
Baldwin and Kearse were undrafted college free agents who were signed by the Seattle Seahawks in 2011 and 2012, respectively, and in time became key cogs in the team's march to victory in the Super Bowl. Smith, a seventh round pick in 2011, was the championship game's MVP.
As in their daily lives, fans like both easy decisions and instant gratification in their enthusiasms for sports. When taking part in the annual conversation about who-picked-who in the annual NFL draft, commenting on winners and losers more often mimics the social chatter of a teenage slumber party.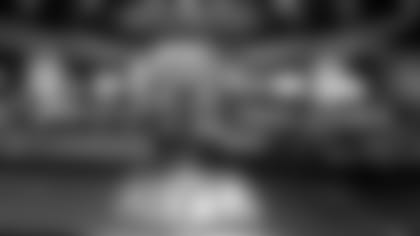 Results are expected to be instantaneous. The complexities of building a team in a competitive marketplace shared with 31 other franchises seeking the same reward are underestimated. Blame is quickly laid after the first day. People go home mad. Morning three of the draft finds fans obsessing over players available but not taken in the early rounds. The failure of a team to address its every need in the annual draft always elicits a river of complaints.
For their part, team officials are wisely cautious, with very few inclined by nature to perform image-buffing work, noting simply that they are "pleased" with the outcome, steering clear of any "we got our man" rhetoric.
The current NFL draft is composed of seven rounds and at its conclusion teams scramble to sign the undrafted college free agents, looking to lure them away from other teams.
Meanwhile, the focus from outside the 32 team war rooms, more often than not, remains solely on the first two rounds, now a made-for-television event, with following days playing to declining viewership. Players like Baldwin, Kearse and Smith never face the glare of cameras, the excitement of a free trip to New York City and the obligatory podium photo shoulder-to-shoulder with the commissioner.
The thought of becoming a better team with players taken later in the draft, after the draft, outside of the draft, or the improvement of players already on the roster, slips to some galaxy far away as the three day extravaganza winds down. Even draft aficionados are sometimes afflicted with a case of selective amnesia, hailing picks while forgetting what they said, or didn't say, a year before about them.
Suffice to say, players taken in the lower rounds, or picked up as college free agents in any year, or just picked up off the street at any time do contribute or can improve in time. Baldwin and Kearse clearly improved. While one might recall that Russell Wilson was taken in the third round – he being a quarterback, after all – one might easily forget that his teammates, Pro Bowlers Kam Chancellor and Richard Sherman, were "lowly" fifth round selections.
There is life after the first day of the NFL draft. And there is life in a team's roster in the persons of previous draft picks who are easily forgotten.
While a seventh round draft choice making the club is a long-shot (less than half have made it since 2000) it does happen. It happened for Marques Colston, a wide receiver from Hofstra, who became a starter and Pro Bowler in New Orleans. For the undrafted, the odds are even greater but last year 29 undrafted players made NFL rosters, the previous year 40 did and in 2009 as many 43. Who among those numbers became standout players would take some research, but be advised there were some and there will be more as Baldwin and Kearse prove.
Closer to home, Dave Szott was a seventh round pick and became an eight-year starter on a Chiefs offensive line that was one of the best in the league during the years he played here. Willie Davis was an undrafted wide receiver, and his fellow teammate and wideout JJ Birden, was an eighth round selection of the Cleveland Browns and then a free agent. Both became important parts in the Chiefs passing attack in the mid-1990s. Davis had been placed by the Chiefs in the NFL's World League and obviously came back a much improved player. So did Brian Waters, who went on to a Pro Bowl career, after learning to play an entirely new position.
The player procurement system the public sees is most often limited to a glimpse a few weeks before the annual draft. In truth, it is a year-round search by a group of largely anonymous college and pro personnel scouts who speak a different language and comb the country and the waiver wire in search of players for their teams, and not only ones that come via the draft.
Mark Hatley was one of those men and while his contributions went unnoticed by the general public in Kansas City, among his peers he was highly respected as evidenced by his later stints with Chicago and Green Bay before an untimely death. Indeed, his "finds," if you will, provided important additions to the Chiefs equal to what the team's drafts did during the decade of the '90s.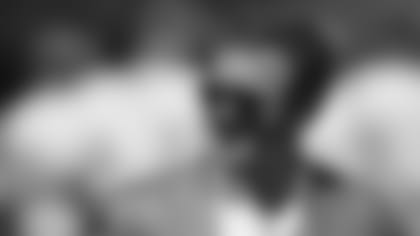 Hatley orchestrated pick-ups to include all-pro Dan Saleaumua in what was known as "Plan B" free agency, the forerunner of unrestricted free agency which officially began following the 1993 season. He also pushed for the signing of defensive backs Mark Collins and James Hasty, the latter who also became all-pro. He found Vaughn Booker in the Canadian Football League. Keith Cash and Derrick Walker, two tight ends who fit the team's new West Coast offense, were also important acquisitions. Joe Phillips was a defensive line starter. Was there a more important pick-up than offensive tackle Glenn Parker, who did much to erase memories of draft pick Trezelle Jenkins? Parker was designated the team's MVP in 1998.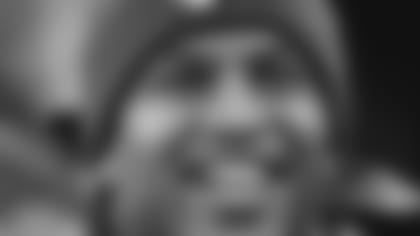 Perhaps one of his greatest "finds" was running back Barry Word, who he resurrected to become one-half of the Chiefs' two-headed running attack in the early '90s along with Christian Okoye. A search of available media at the time of Word's signing turned up very little beyond a simple one-line announcement, but Hatley believed the former Virginia star and later Saints standout should be given another look.
Forgoing the undrafted or forgotten off-the-street free agents, or looking only at the first and maybe the second round of the draft to determine success only distorts what the ultimate value a team is able to realize over time, provided they have more hits than misses. Certainly, one drafted blue-chip player can make a difference, particularly if it comes at the quarterback position. But more is better, more in the persons of draft picks taken throughout the entire three days, or are finds when the draft is over and the signing of college free agents begins, or even still, when the players taken in prior years grow as professionals and become better.
Only by considering all a team's signings – and in due time – can anyone arrive at any measured appraisal.