The Denver Broncos' Von Miller may be a rival on the field, but there's no denying he's one of the very best defensive players in today's NFL.
He's made a career out of getting to the quarterback, and the Kansas City Chiefs are tasked with facing him twice a season.
Though amazingly enough, there's something for which the Arrowhead faithful and Miller both share a mutual passion - the legend that is the late Derrick Thomas.
"He was a huge influence in my life…he was one of the best to ever do it," Miller said last month at the Pro Bowl. "When I first saw him play, I just thought that this was the guy I needed to be watching."
Thomas was indeed one of the best to ever play the game, tallying a franchise-best 126.5 sacks from 1989-99 before suddenly passing away in 2000. He was enshrined in the Pro Football Hall of Fame in 2009.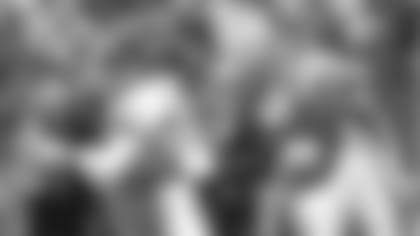 Miller first began to study Thomas while playing at Texas A&M.
"One of my college coaches coached him and just told me to watch him," Miller said. "I had access to all kinds of film in college so I could do that. I would watch some of his interviews, too, and just thought that he would answer things exactly how I would have said it. It's been a wrap ever since."
That time watching Thomas paid off, as it helped Miller become one of the best players in all of college football before Denver selected him with the No. 2 overall pick of the 2011 Draft. He chose to wear No. 58 with the Broncos in honor of his role model.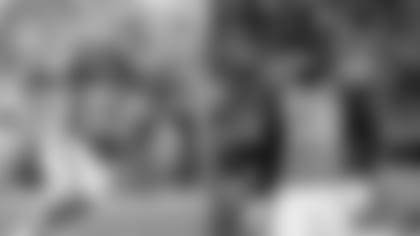 Miller has played up to his lofty expectations ever since, earning a trip to the Pro Bowl in six of his seven professional seasons and, unbeknownst at the time, a chance to learn even more about the Chiefs' Hall of Fame linebacker. 
Also at several of those Pro Bowls – each of the last four, in fact – has been Chiefs' Equipment Manager Allen Wright, who witnessed Thomas' career in person and now finds himself fielding questions from Miller on a routine basis.
"I talk to him every time," Miller said. "It's just cool to get it from a different point of view – a guy that was there with him. It's cool to talk and go over the stuff that he did."
It's an interesting position for Wright, a Chiefs' employee for 35 years, to discuss a franchise icon with a rival on the field – but it's also a point of pride.
"We had a lengthy conversation one night in 2014 and now every time I see him, he's pressing me for more on DT," Wright said. "That's fun for me to have a guy like that, a guy of his stature, to think so much about our history.
"It makes it hard to dislike him…except on game day when he hits my quarterback."
To learn more about Thomas and how his legacy still lives on today through his foundation, visit this link.