The Kansas City Chiefs are headed to the postseason for a seventh-straight year, and while the team begins its pursuit of a third-straight trip to the Super Bowl, the organization is equally committed to helping those in need throughout our community.
The Chiefs are partnering with Hy-Vee, City Year and Giving the Basics in an effort to collect personal hygiene items for students in need throughout the duration of Kansas City's postseason run. These are items that many of us take for granted, but for far too many young students in the metropolitan area, the lack of basic hygiene products creates a barrier to lifelong success. The Chiefs are committed to changing that, and it's easy to participate.
Beginning on Jan. 10, Hy-Vee locations throughout the Kansas City area will be accepting donations of personal hygiene products that will be distributed to local City Year schools in need. Items that are in-demand include soap, body wash, dental floss, deodorant, dish soap, combs, hairbrushes, laundry soap, lotion, shampoo, storage bags, tissue, toilet paper, toothbrushes, toothpaste and trash bags. Customers will also be given an opportunity to purchase a $10 donation bag at local Hy-Vee stores that includes several of the most-needed items.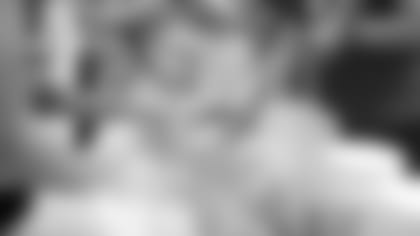 Donations will be provided to Giving the Basics, a local organization which strives to support the dignity and health of children and adults in need through procurement, fulfillment and distribution of hygiene products. Giving the Basics has teamed up with more than 140 non-profit organizations and 350 local schools as part of that mission over the past decade, and in this case, all donations will be distributed to area City Year schools.
City Year, a division of AmeriCorps, is committed to empowering students with the tools that they need to succeed. The Chiefs and the Hunt Family Foundation were founding partners behind the effort to bring City Year to Kansas City in 2015, and that relationship has continued in the time since. Specifically, that partnership has been in action numerous times at nearby Central Middle School in recent years, and this donation drive is just another example of that commitment as the Chiefs aim to support those facing disproportionate obstacles at a young age.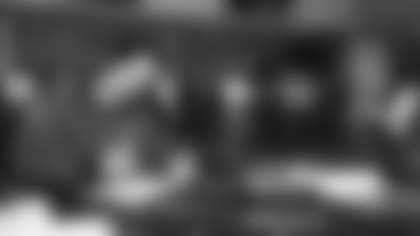 The campaign will begin with a kickoff event on Jan. 10 at the three Hy-Vee locations noted below, providing fans who stop by with an opportunity to claim a limited-edition postseason decal. There are only 500 decals on-hand, so the first fans to participate in the donation drive at one of the three specified locations will receive this commemorative piece of Chiefs' history.
The kickoff event, which will include appearances by former players, KC Wolf and cheerleaders, will take place at the Hy-Vee stores located at:
3) 8301 N. St. Clair Avenue
Those three locations will serve as the "kickoff" sites, but all area Hy-Vee stores will be accepting donations. The drive will continue as long as Kansas City stays alive in the postseason, and as the back-to-back defending AFC champions seek another conference title, Chiefs Kingdom will once again come together to help those in need.