The Kansas City Chiefs touched down in the City of Brotherly Love Wednesday afternoon, checked into the team hotel, followed later by meetings, dinner and a sound night of sleep, in preparation for tonight's matchup with the Philadelphia Eagles.
Despite the national attention of Chiefs head coach Andy Reid returning to face his former team, there are other storylines that are also surrounding the game tonight, including the high-octane offense of the Philadelphia Eagles, coached by Chip Kelly.
Entering Week 3, the Eagles are second in the NFL in net yards per game (477.0), yards per play (7.07), net rushing yards per game (176.0) and rank third in the league with a scoring average of 31.5 points per game. The Eagles totaled 63 points after their first two games (1-1), drawing the praise of Andy Reid.
"It's exciting," coach Reid said. "It's an exciting offense. Chip (Kelly) has done a heck of a job with installing it and getting a lot done, in a short period of time. The obvious is the production. The numbers there are great, so you know it carries over from the college level. You see high schools and colleges doing it now, really predominantly throughout the country. It made that transition into the National Football League and it looks like he's done that very well."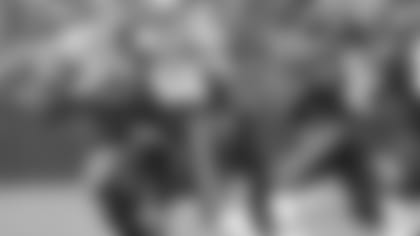 While the pace of the Eagles offense has been lightning quick, the Chiefs defense won't be in unfamiliar territory, when trying to stop it.
"That's true," Chiefs LB Derrick Johnson said. "We have been playing against a mock-style offense, hurry-up, since training camp, so we're up to par with what's going on with the hurry-up. Even though we're used to it, you're still going to have to defend their plays; you're still going to have to be ready. It's one thing to know what they're doing, but you still have to stop them and (Eagles QB) Michael Vick is still one of the best playmakers in the game. We're going to have to stop him the best way we can."
DJ's teammate, Chiefs DT Dontari Poe, who has shined in 2013 with a team-leading 3.5 sacks, says the defensive line will also be ready for the Eagles track-meet mentality.
"We have been seeing it," Poe said. "The first day we came, our offense was in high-tempo style. We had to get ready for it real fast. It's going to be different though, because the game speed changes it, but at the same time, we've been preparing for it. As long as we play as a defense, as one whole, we'll be alright. There's nothing more our coaches could've done to make us better off for tomorrow night."
As for the team's secondary, CB Sean Smith also sees a benefit to practicing against Chiefs QB Alex Smith and the fast-paced offense, but says there's ultimately a bigger key to success in Thursday's game.
"Yeah, definitely," Smith said. "I think what helps us is, our offense is fast-paced, so we've been seeing the no-huddle since OTAs. That's not going to be the factor; the thing about no-huddle is communication."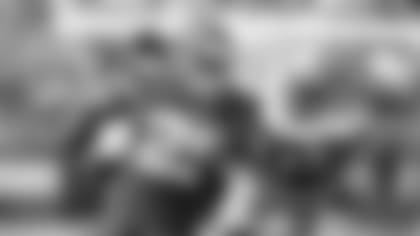 Chiefs Pro Bowl safety Eric Berry emphasized the need for on-field communication, which is also aided by knowing the ins-and-outs of the playbook.
"They go fast," Berry said of the Eagles. "We just have to make sure we get in our playbooks. You have to read your keys and make sure you're paying attention to what's going on and not get caught up into the speed and everything that's going on. Coach (Reid) emphasized us being in shape. We practice pretty fast too; hopefully that will help as well, but as individuals, we have to make sure we're ready to go." Chiefs fans are more than ready to go, excited to see how tonight's must-see matchup plays out. Kickoff is set for 7:25 PM CDT.