There were more than a dozen jubilant young kids spread across three classrooms, each hard at work creating holiday crafts with plenty of laughter and jokes in between.
Many of these children had been through a lot, but as the activities got underway at The Children's Place on Tuesday morning, several members of the Chiefs Women's Organization - which includes wives and significant others of Chiefs' players and staff - did their part to ensure that every kid simply had the opportunity to have some fun.
"We've been decorating mugs, delivering little gifts and just really enjoying the spirit of the holidays here with these precious children," said Tavia Hunt, wife of Chiefs Chairman and CEO Clark Hunt. "To be able to bring a little sunshine into their day has been really special for all of us."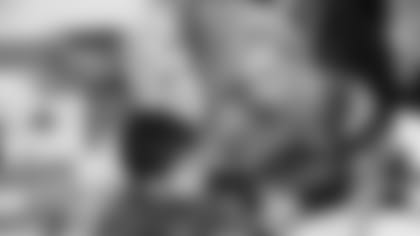 The Children's Place has served Kansas City's youth for more than 40 years, providing care to young children who have experienced abuse, neglect or other traumatic events in their lives.
It's mission with which the Chiefs are plenty familiar, as The Children's Place served as the beneficiary of the annual Chiefs Charity Game for three years from 2015-2017. The partnership has allowed the organization to begin construction on a new – and considerably larger – facility, but it's also fostered the kind of personal experiences such as what took place on Tuesday.
"This has been tremendous," said Rita Hunt, wife of Lamar Hunt Jr. "These kids don't always get to do things like this, so for us to come here and give them an experience that they don't normally have means a great deal. I see the smiles on their faces and they're so excited to see us. It's fun to be able to do that."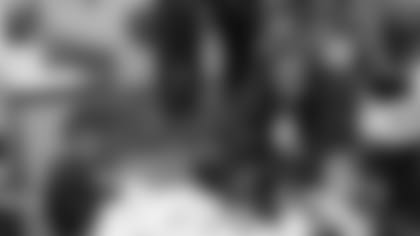 "It's everything to us," Tavia Hunt added. "We love giving back, we love supporting organizations like this and making a difference, but to be here in a hands-on way and working with the kids is really special."
And, as it turns out, those kind of visits can go a long way in the healing process.
"Any time that we can bring new people in and help the children see that these people are safe and they care about you, the kids can see that the world is primarily good," said Ann Thomas, President and CEO of The Children's Place. "They can realize that the things that happened to them don't have to define what their futures are going to be."
That was certainly the goal on Tuesday morning, though it seemed as if the kids ended up leaving just as big an impact on each of the women in attendance.
"We think we're coming here to make a difference, but we play and interact with these kids and they're the ones that are really filling us up [with joy]," Tavia Hunt said. "They're giving us a present by just letting us be here to share some Christmas spirit together."
The Chiefs Women's Organization (CWO) assisted students at The Children's Place decorating mugs and pot holders for the holiday season.